Disclosure: Some of the links below are affiliate links, meaning, at no additional cost to you, I will earn a commission if you click through and make a purchase. As an Amazon Associate I also earn from qualifying purchases.
Cake Batter Hummus is a yummy, healthy way to get your beans in. I seriously add hummus to everything. I used to add BBQ sauce to everything and now it's hummus.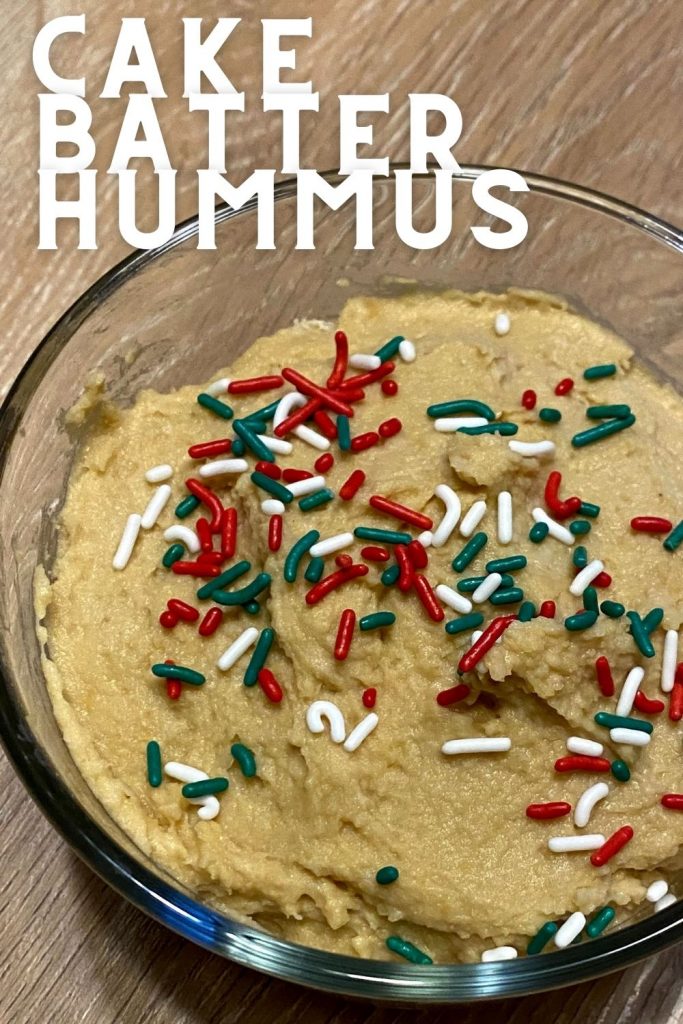 Trying to get the kids to eat more whole plant based foods is not easy. So, it's time to get creative.
It took a while but, I finally sold them on store bought hummus, now I'm trying to move them over to home-made hummus.
My first batch of home-made hummus (I'll post the recipe soon), did not go over well for the kids.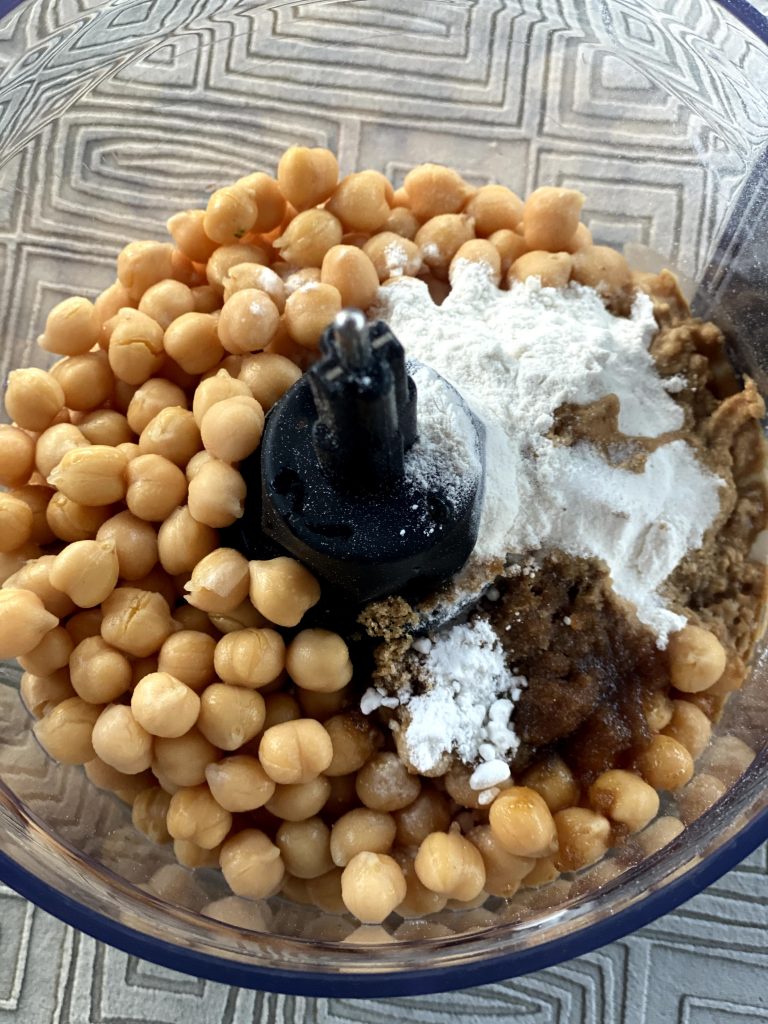 I may have put a little to much garlic in it. Like a lot of garlic.
Have you ever eaten something super, super garlicy and then had to wear a face mask for the next 3 hours?
I don't recommend it. 🙂
In my search for hummus the kids might enjoy, I found the holy grail of creative hummus recipes online. That is where this recipe came from DontWasteTheCrumbs.com
I am in love with this site and all her hummus recipes.
I hope you enjoy!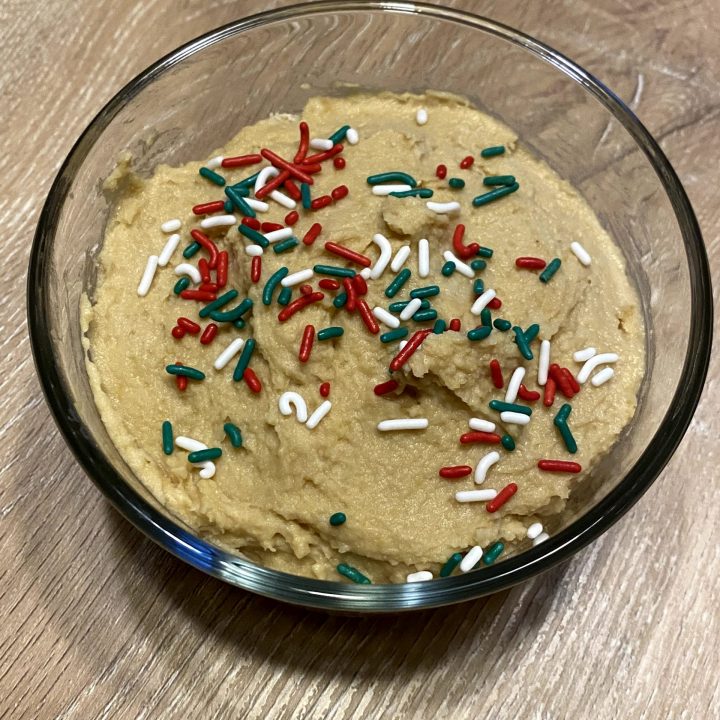 Cake Batter Hummus
Ingredients
1 can of chickpeas or 1 1/2 cup of cooked chickpeas
1/4 cup of flour. I used all-purpose this time but next time I'm going to try oat flour
2 tbsp of sugar. I used brown sugar, but you could use white sugar or cane sugar
1 tbsp vanilla extract
2 tbsp maple syrup
1-2 tbsp of milk. I used almond milk
1/4 tsp baking powder
1/8 tsp of salt
sprinkles - optional
Instructions
Add all the ingredients, expect the milk, to a food processor or blender.
Blend until the mixture is smooth. Add milk 1/2 tbsp at a time to create the desired thickness.
If not serving right away, scoop batter into a container for storing in your fridge.
Serve with pita bread, crackers or chips.
Nutrition Information:
Serving Size:

60g
Amount Per Serving:
Calories:

76
Total Fat:

1g
Saturated Fat:

0g
Trans Fat:

0g
Unsaturated Fat:

0g
Cholesterol:

0mg
Sodium:

157mg
Carbohydrates:

15g
Fiber:

2g
Sugar:

6g
Protein:

3g
Nutrition information isn't always accurate. And will very on the flour, sugar and milk you choose to use.