---
Reading time: 4 min
Affiliate Disclosure: Some of the links below are affiliate links, meaning, at no additional cost to you, I will earn a commission if you click through and make a purchase.
I've tried to incorporate smoothies, many times into my diet, I love breakfast smoothies but I'm just not a fan of drinking my calories.
Rarely is a smoothie going to be as filling as say 400g of cabbage.
However there are times when I'm craving ice cream and my usual go to snack of peanut butter, cream cheese and blueberries, is just not gonna cut it.
Smoothies are extremely versatile and you can make a wide range of smoothies based on your personal preferences and tastes. Depending on the ingredients you use, you can make creamy smoothies, crunchy smoothies, fizzy smoothies, slushy smoothies, sweet smoothies and much more, so you're bound to find plenty of smoothies that you love.
The great thing about keto breakfast smoothies is how filling they are compared to your regular high carb / high protein smoothie.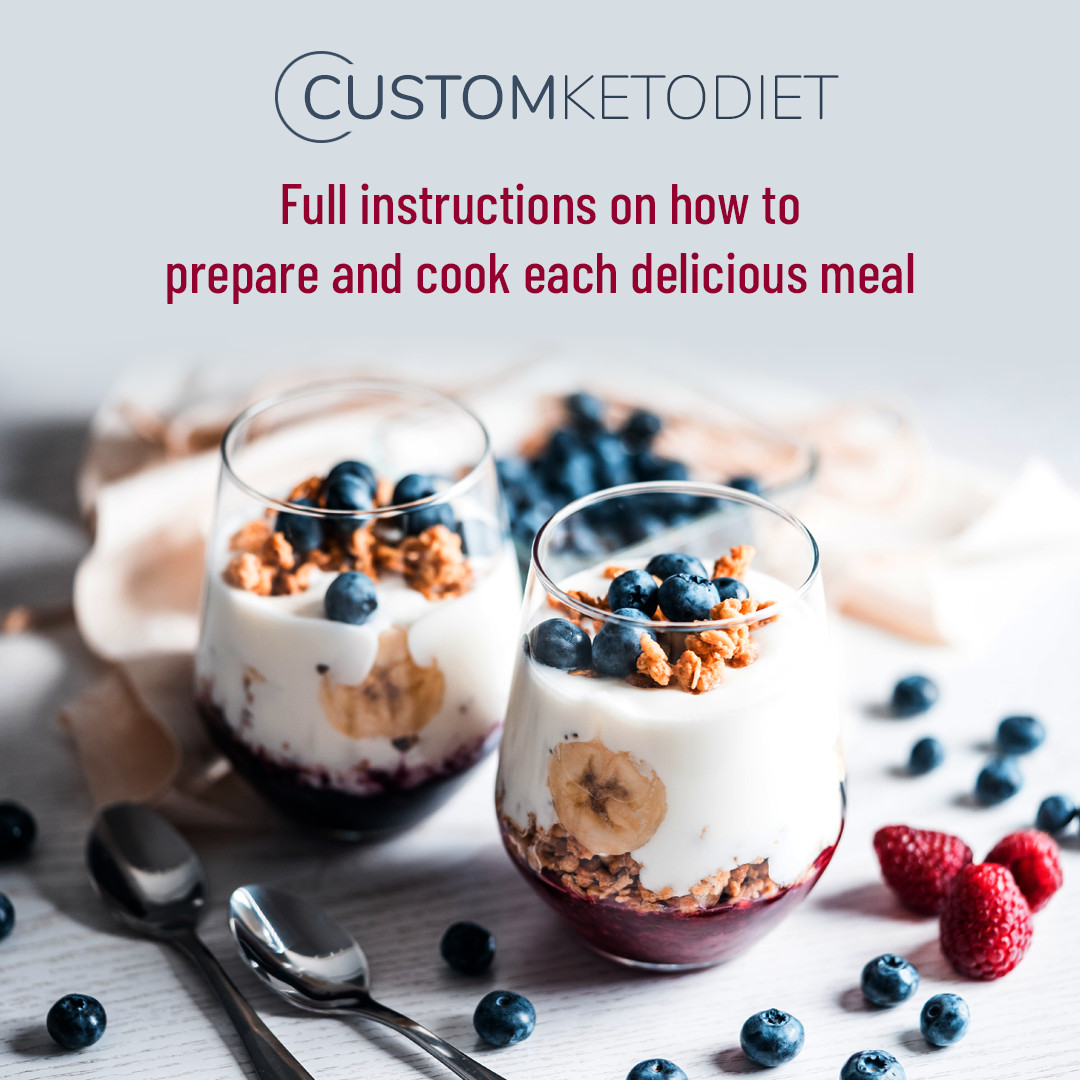 When I first started keto I had to cut these recipes in half because my stomach was so full, it was like it didn't know how to process the fat.
Or I didn't have the stomach acid to handle the fat.
Note: if you get reflux or silent reflux after eating or drinking high fat keto fat, low stomach acid could be an issue for you.
Now I do just fine and these have become the perfect treat.
Again, most of the time I will choose a large bowl of veggies over a smoothie, but these definitely have their place in helping me maintain my weight and lean muscle, when I'm craving something cold and milk shake like.
Use A Range Of Keto Ingredients
While it's fine to have your favorite ingredients, blending up the same smoothie every single time is going to limit the nutritional benefit you get from them. So make sure you're blending up a variety of ingredients each week which provide you with a mixture of fiber, vitamins, minerals, phytonutrients, healthy fats and protein. Doing this will give you the maximum nutritional punch and also allow you to enjoy a range of great tasting smoothies.
Some great things to add to your keto smoothie recipes are chia seeds, coconut cream or full fat coconut milk, almond milk, almond butter, hemp seeds, and mct oil. These all tend to do vary well at keeping your blood sugar low, so you can stay in ketosis.
Keep An Eye On Your Total Calories
Many people go on a keto diet because they have heard it's like magic for weight loss. There are many aspects of being in ketosis that make weight loss easier but calories still matter.
Your body will not burn fat if it's getting all the energy it needs from food, even if you are in ketosis.
So don't make the mistake a lot of people make when blending up smoothies, focusing on the healthy, natural aspect and ignoring the overall calories they contain. While smoothies are very good for you and contain high levels of many health boosting nutrients, the calories can quickly add up if you don't pay attention to them. So make sure you're aware of the total calories in your smoothie and if the number gets too high, swap out some ingredients for ice.
Keto Smoothies for Weight Loss
I know I just said watch the calories because they can sneak up on you. But keto smoothies can be great for weight loss. Keto smoothies contain lots of fiber but very few calories. Because they are dairy free and gluten free and your not adding a lot of fruit. As a result, they're extremely filling and a great way to satisfy your appetite and drinking them won't cause you to pile on the pounds.
Due to their high nutrient content, smoothies are very good for your health and a much better choice than milkshakes or soda.
Time Saving Morning Smoothie
Although I don't like to drink my calories, I do love the time saved by opting for a breakfast smoothie. It's a great addition to your morning routine. If you're busy, you may not have time to sit down and eat breakfast. However, drinking your breakfast is much quicker and even if you don't have much time to spare, you can always enjoy a smoothie.
Smoothie Tip Put The Ice In Last
For optimal results, put the ice in last when you're making a smoothie. If you put the ice in the blender first, it may get over blended and make the smoothie too watery. By putting the ice in last, you ensure that the ice gets perfectly chopped and the smoothie stays frosty and icy.
Keto Low Carb Green Smoothie Bowl Recipe with Spinach
Simply the best keto low carb green smoothie bowl recipe – and it actually tastes delicious! Quick, easy, healthy, diabetic friendly and sugar-free, too. WholesomeYum.com
Keto Milkshake Smoothie with Raspberries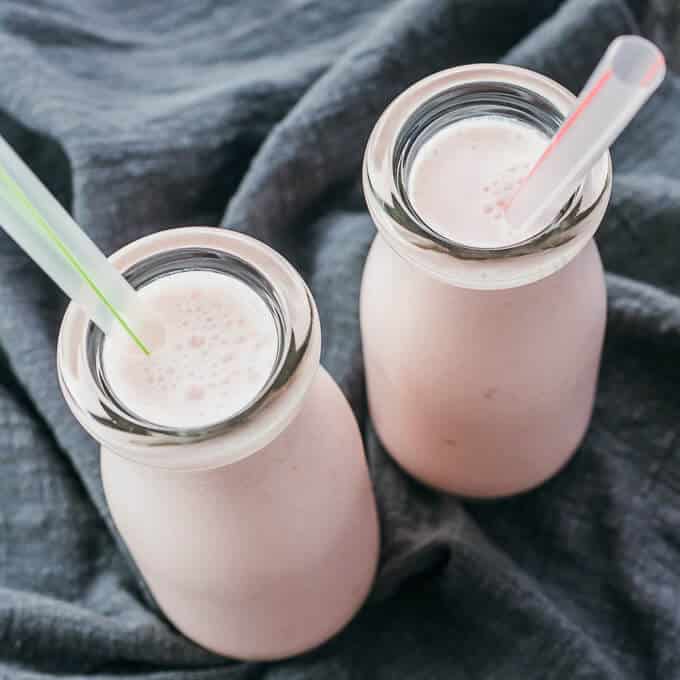 Whether you're looking for weight loss recipes, trying to find a low sugar smoothie, or wondering what to drink as a diabetic, this smoothie is for you. Each 1 cup serving has only 2g of net carbs, great for anyone on a keto diet. SavoryTooth.com
Healthy Chocolate Peanut butter Low Carb Smoothie Recipe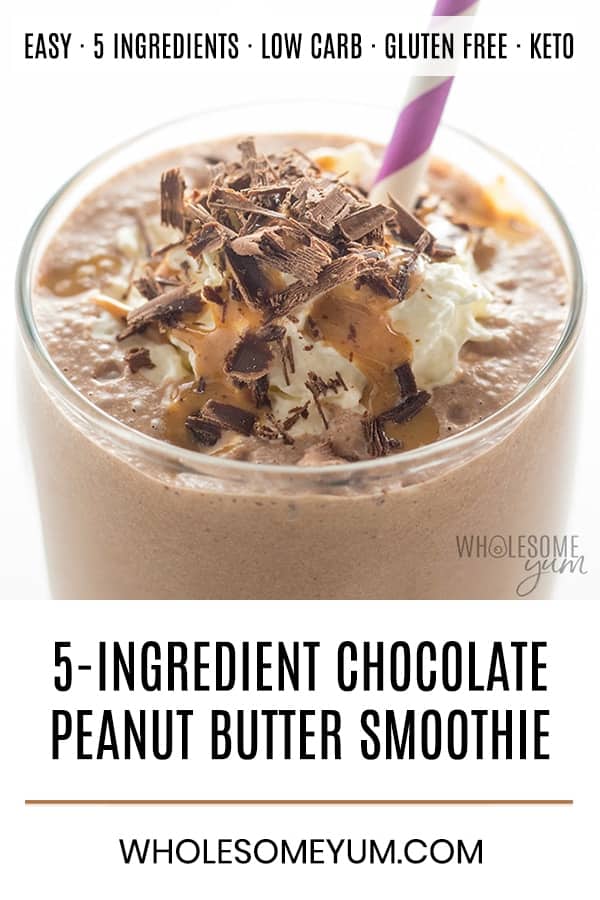 There are a zillion ways to make low carb smoothies, but for this recipe I had to make sure that it would replace my husband's processed breakfast drink. And I'm so excited that it did!
Fat Burning Vanilla Smoothie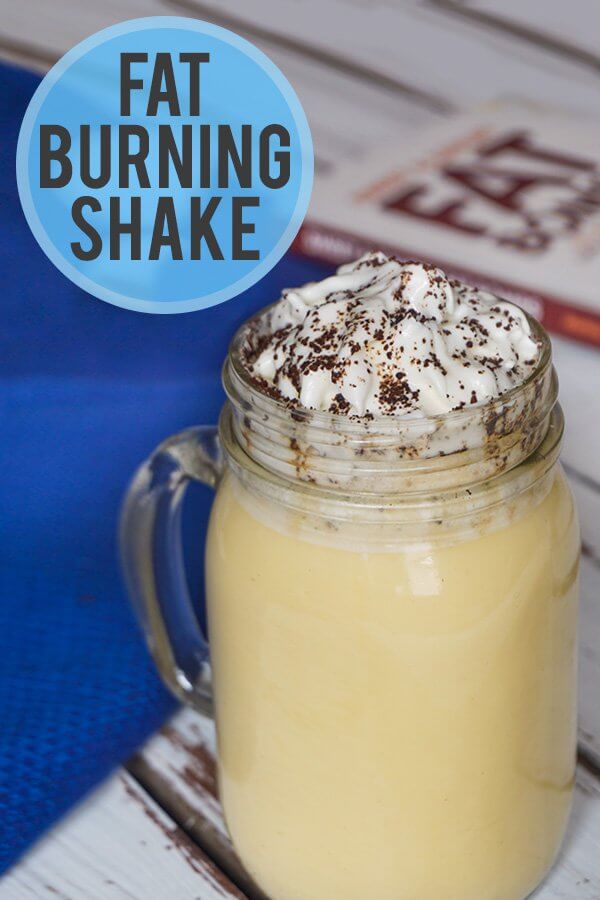 Image credit to Tasteaholics
Start the new year off right with this delicious, creamy fat-burning smoothie! Breakfast in a pinch or a quick pick-me-up in the afternoon. Yum!
Calories: 650
Fat: 64g
Protein: 12g
Net Carbs: 4g
View this recipe on Tasteaholics: Fat-Burning Vanilla Smoothie [VIDEO]
Keto Delicious Blueberry Smoothie
Image credit to Fat For Weight Loss
I love frozen blueberries. Frozen is the way pretty much the only way I keep my fruit. Sweet and cold to curb my sweet tooth. And the mason jars. Love. I need to get those lids. But I have gotten rid of all my glasses and replaced them with mason jar glasses. It's perfect for hot and cold drinks.
Recommended Protein Powder:
This keto smoothie is perfect for a quick breakfast or a post-workout refuel option. It's lighter and in comparison to my other avocado green smoothie, but I think I prefer this smoothie better. It gives you more energy, less grit in your teeth, plus vanilla and blueberries goes down an absolute treat!
Calories: 343
Fat: 21g
Protein: 31g
Net Carbs: 3g
View this recipe on Fat For Weight Loss: Keto Smoothie – Blueberry Galaxy