It's actually not that sweet in the sugary way, but sweet potato toast is pretty sweet in the, I can have something that is simple, easy, bread like and totally awesome.
Affiliate Disclosure: Some of the links below are affiliate links, meaning, at no additional cost to you, I will earn a commission if you click through and make a purchase.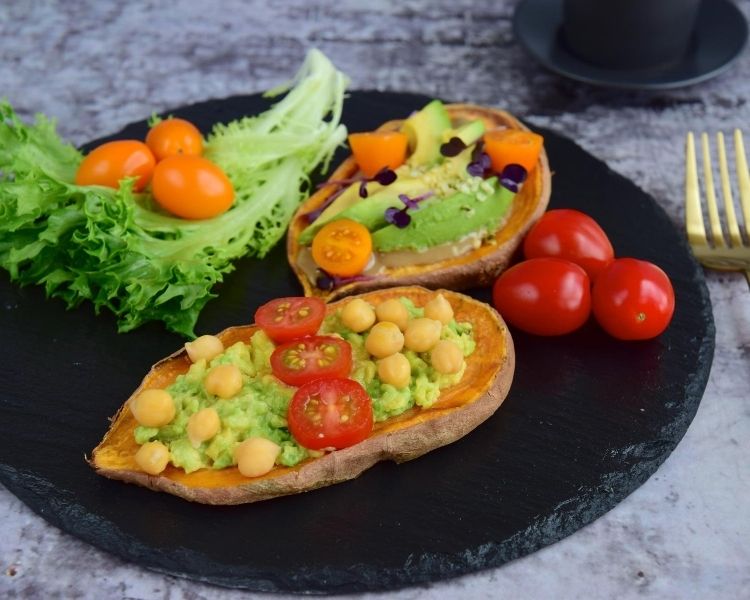 After a friend shared this trend on Facebook, I had a dream about making my favorite comfort food, eggies in toast or the more common egg in a hole.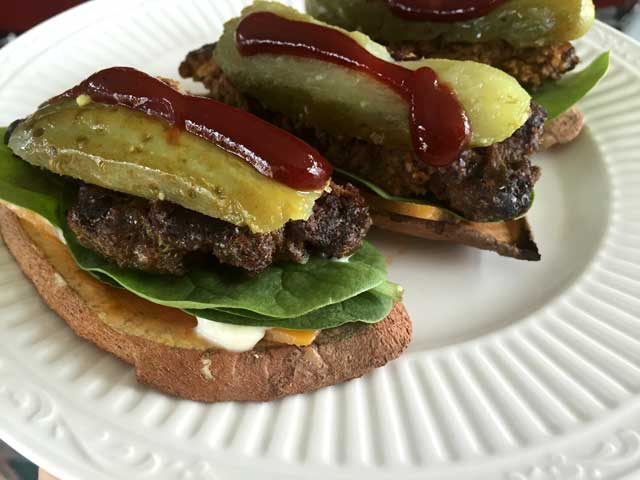 It worked out just as awesome as in my dream.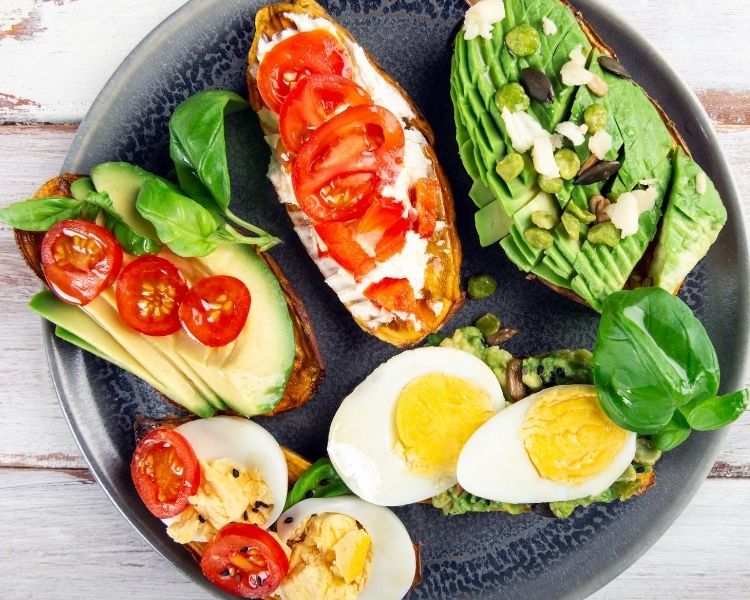 At first I tried to slice it with a knife, it wasn't all that easy to get the perfect slice.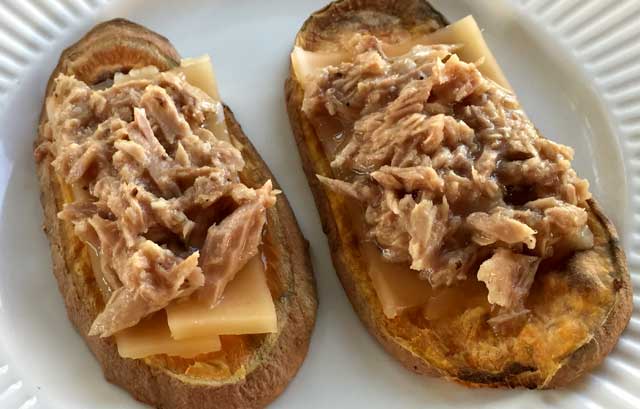 So… I thought how about using the meat slicer.
I'm brilliant…..sometimes.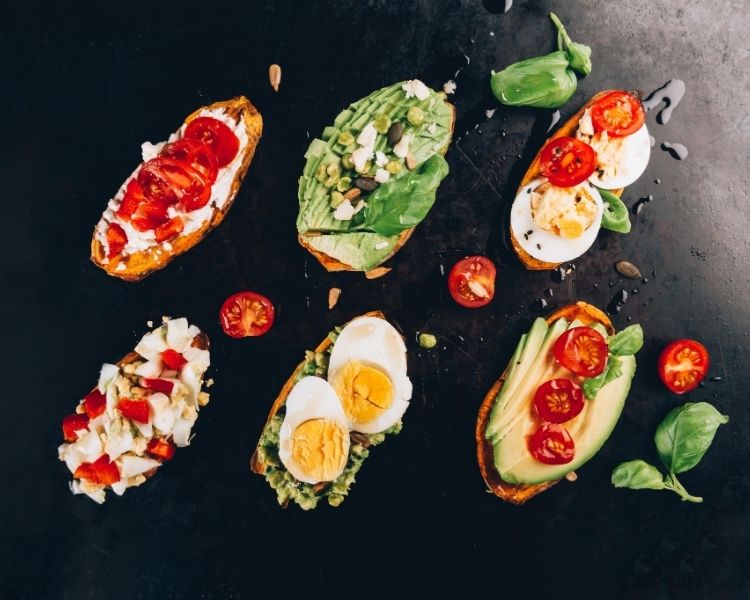 You have to go slow, but not so slow that it's a waste of time.
This one is similar to my meat slicer, and it's got some great reviews.

It seems anything you use bread for could be replaced with a slice of sweet potato toast.
Being honest though, I made one slice with just peanut butter and took the skin off, for my 5 year old, she said it was gross.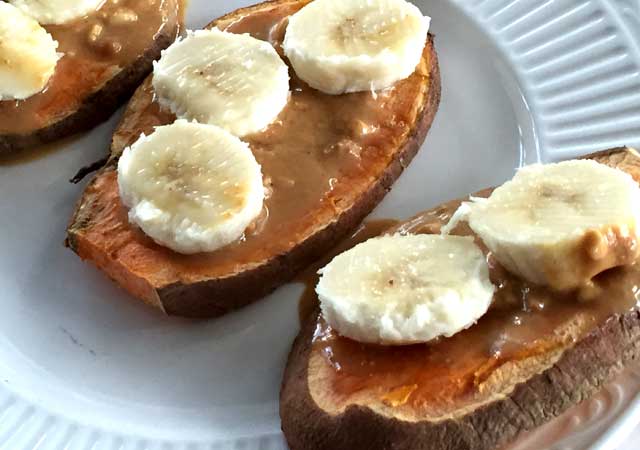 I just got a craving thinking about the fact that a sweet potato really is perfect, it's just the right amount of sweetness to go with a hamburger or to be used as a dessert.
I'm thinking Nutella!
My kids have never had Nutella before and if it gets them open to eating a sweet potato, it will totally be worth it.

If they feel that is gross as well, there is clearly something wrong with them, and I'll just have to eat it all for them.
So how do you make these babies? Slice sweet potato into toast like pieces, 1/4 inch thick and toss in your toaster.
Or if like me you don't have a toaster, the toaster oven worked fine. Toast twice on high.
Update: we just got a new toaster oven, I don't know if the one we had was super old school, but this new one is a like having a microwave all over again. We don't have a microwave.

Thank you Kelsey Preciado from LittleBitsOf.com.
This is right up there with my love for zucchini noodles.
More Sweet Potato Toast Inspiration
Mashed Avocado With Garlic Herb Chicken Apple Sausage
I'd love to hear what you put on your sweet potato toast.
TTYS
Be Awesome!
AND Enjoy the Journey,
Casey