How Your Playlist Could Change Your Life
Disclosure: Some of the links below are affiliate links, meaning, at no additional cost to you, I will earn a commission if you click through and make a purchase. As an Amazon Associate I also earn from qualifying purchases.
High Carb Fat Loss (NEW)
by Rusty Moore & Mark Kislich Have we been tricked into thinking carbs cause us to gain fat? This is a great read and a great program. I love Rusty Moore.
We all know that music moves us.
But are you harnessing that fact to make your life easier, to get more accomplished, to relieve stress, pain and just have more fun?
I was listening to The Chalene Show – How to Get Your Motivation Back, her last tip was to watch Alive Inside.
Yup, it's on Netflix. 🙂 It's a great documentary that shows the power of music on our brains, especially when aging with Alzheimer's and dementia.
Chalene's tip was to use the power of music through the creation of playlists to increase motivation, for pretty much any area you can think of.
I have several playlists and I will share them with you. If you go to Spotify, you can follow me on Spotify.

I am Chalene Private and I've lots of different playlists. I have one called Date Night and that gets me in the mood to ask my husband on a date. It gets me in the mood when we are on a date.

It gets me in the mood when we are not in the date but I really need to be in the mood if you know what I mean, Boom Chika Bow wow! I have a playlist that I use when I lift heavyweights and full disclosure.

There are some very explicit language, explicit lyrics in there. So you know, that's what I need though. I need like angry, hardcore, rapper like hardcore rap music.

That's what gets me excited to throw around big heavyweights. Don't judge and I have music that gets me excited and just happy.
It makes me think about my favorite part of holiday season, when I get to pull out my Christmas playlist.
Music can be amazing for motivation but also for simply increasing life enjoyment, for creating and deeply embedding memories and feelings into the brain.
Normally when I hear a song I like, I save it to one single playlist in Spotify, but I can see the power and benefits of creating specific playlists.
Now when I hear a song, I think more about how it makes me feel and what playlist does it best fit.
A Playlist for Every Situation
As I really start to analyze how could I use playlists to help me, the possibilities are endless.
I think of all the different emotions, playlists for when I'm happy, playlist for when I'm sad or angry, a playlist for when I want to be done being sad or angry, a playlist for stopping a bad habit, one for starting a new habit, a playlist for weight lifting, running, skipping, cleaning, playing with the kids, a playlist for each of my kids, different playlists for relaxing.
Waking Up
Working Out
Weight Lifting

Cardio
Running
Jump Rope
HIIT (High Intensity Interval Training)
Don't feel like exercising
Date Night

Going to Sleep

Chilling (French Cafe Style)

Fun with the Kids
House Cleaning
Beach
Camping
Focused
If you want even more tips to making your playlist or what to read more on the science check out the book below [easyazon_link identifier="1402260245″ locale="US" tag="passiveinco05-20″ localize="y" popups="y"]Your Playlist Can Change Your Life: 10 Proven Ways Your Favorite Music Can Revolutionize Your Health, Memory, Organization, Alertness and More[/easyazon_link]
Maybe you blast the speakers when you need to get pumped up.

If that's all you do, though, you're not taking full advantage of the way music can help you.

Listen to a slower track first and the one-two punch of the playlist can push you even higher.

Overflowing with easy-to-use tips like these, Your Playlist Can Change Your Life is the first book to offer scientifically proven methods for using your favorite music to enhance your life.

You'll discover how you can use the tunes you love to:

•Relieve anxiety
•Increase your alertness
•Feel happier
•Organize your brain
•Sharpen your memory
•Improve your mood
•Live creatively
•Enhance your ability to fight off stress, insomnia, depression, and even addiction

Teaching readers how to customize playlists for a feel-good prescription that has no side effects, Your Playlist Can Change Your Life offers a natural way to a better you simply by listening.
[easyazon_image align="none" height="800″ identifier="1402260245″ locale="US" localize="y" src="http://www.welcometotheonepercent.com/wp-content/uploads/2016/06/51tywZUWRHL.jpg" tag="passiveinco05-20″ width="649″]
[easyazon_image align="none" height="2560″ identifier="B00P7L15NI" locale="US" localize="y" src="http://www.welcometotheonepercent.com/wp-content/uploads/2016/06/81vyEFazj4L.jpg" tag="passiveinco05-20″ width="1604″]
Check out the free Playlist for Life Workbook.
What life playlists do you have or are you going to make?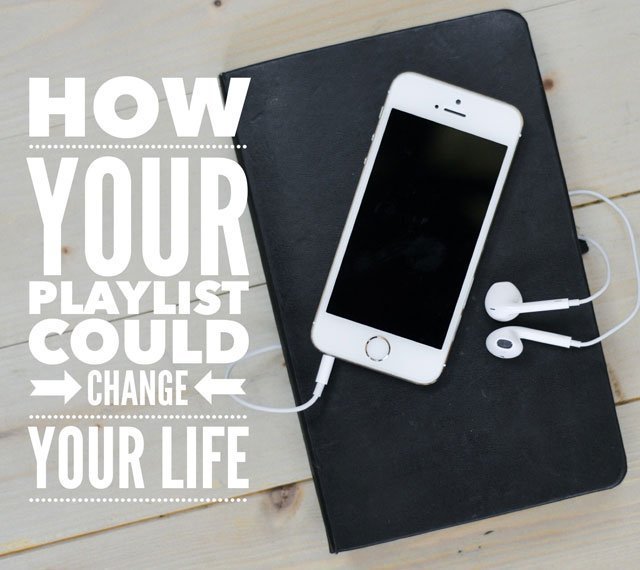 Share on Pinterest…