You can only truly improve what you track, that's why water tracking sheets help so much.
Affiliate Disclosure: Some of the links below are affiliate links, meaning, at no additional cost to you, I will earn a commission if you click through and make a purchase.
Most of us need to drink more water, but it's hard.
I hear people saying this all the time.
Drinking enough water consistently is one of the hardest things for most people to do.
Maybe even harder then sticking to regular workouts or eating healthy.
Seriously!
Comment below if you agree.
I can not wrap my head around why drinking more water is so hard.
It's not actually hard to drink eight glasses of liquid.
I can easily drink 8 cans in a day of carbonated water, pop, alcohol but 8 glasses of water, that's hard.
A Humor Break
Why is it so hard?!
The health benefits are huge from physically feeling better and having more energy, to weight loss and weight maintenance.
How can drinking plenty of water make you feel good and help you function properly, yet we still struggle to get good fluid intake.
But in this struggle I have tested many tips and hacks to get down my 64 ounces of water a day.
Water tracking sheets are very helpful.
It's easy to forget about getting enough glasses of water each day and staying hydrated.
Having your water bottle and water tracking sheet in view keeps your daily water goal in the for front of your mind.
Drinking Water Tools
Remember that these tracking sheets and challenges are just tools to help you drink more water.
You may find that it works at first and then you stop using it.
Don't get discouraged, it served its purpose.
When it stops working to motivate you, it's time to check out one of the other motivational tools.
You will most likely need to keep switching up the tools regularly until it becomes a habit.
Removing Resistance
It's human nature to conserve energy as much as possible.
Which means it's human nature to be lazy.
This is why we need to have a water bottle with in arms reach at all times.
Otherwise we won't drink.
It's too much work to stop what we are doing and go get water.
You need to remove any resistance there is in drinking water.
Increase the convenience and enjoyment.
One thing we noticed was that once we got a water cooler, the resistance to drinking more water lessened because of our enjoyment of fresh cold water and because of the hot water setting we make tons more tea.
No more messing with the kettle or pot and waiting to boil water.
I know.
LOL It really doesn't take much time to make tea, but still, even that little bit of extra work to think about it, meant we didn't do it.
Sipping Schedule Water Bottle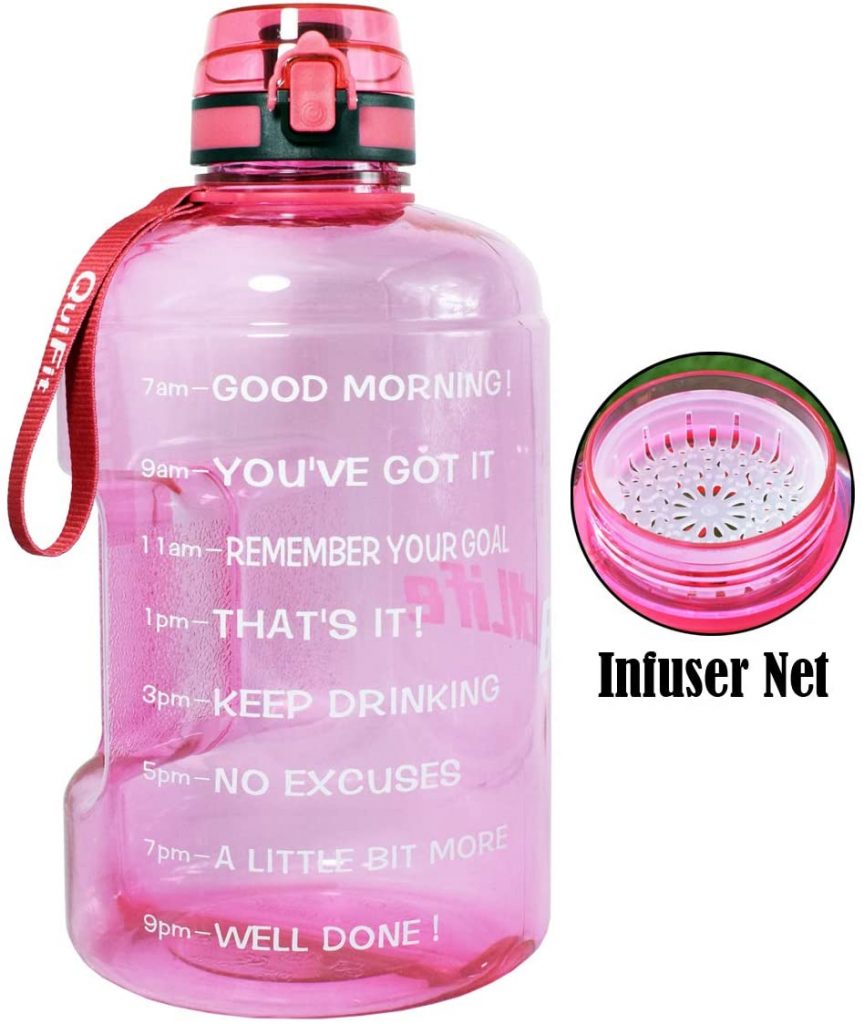 You don't always need to mess with a tracking sheet to track your water intake.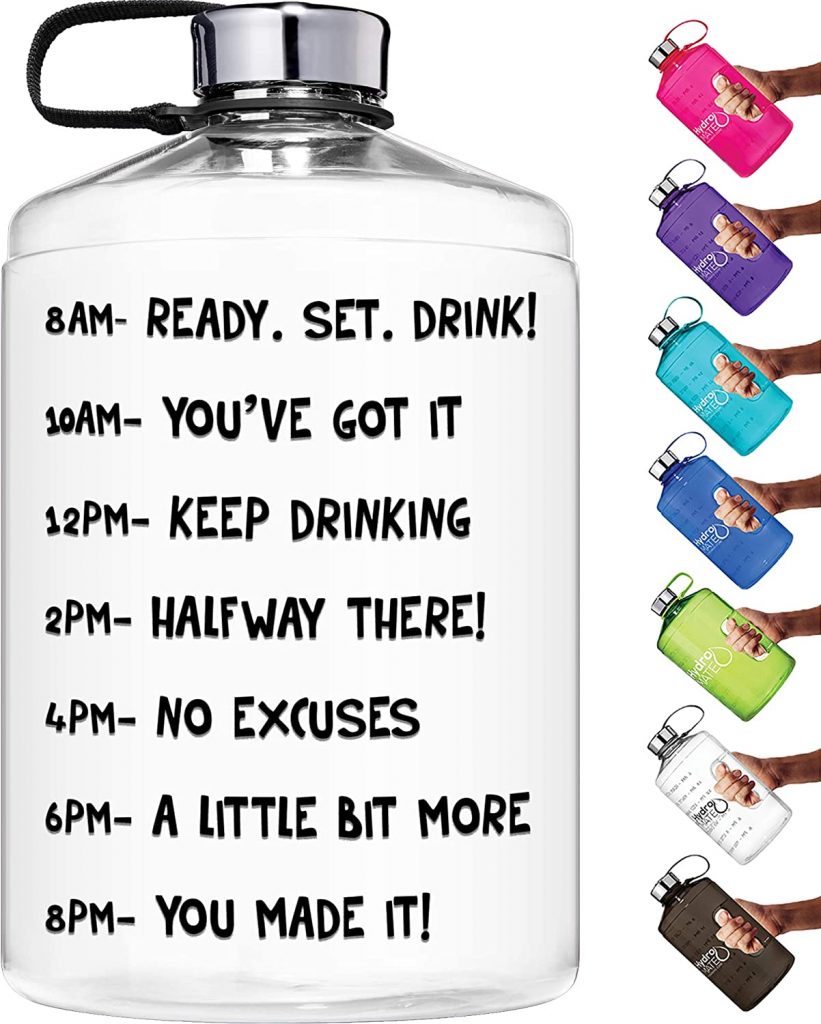 Sometimes all you need is a nice size water bottle with a sipping schedule written right on it for tracking.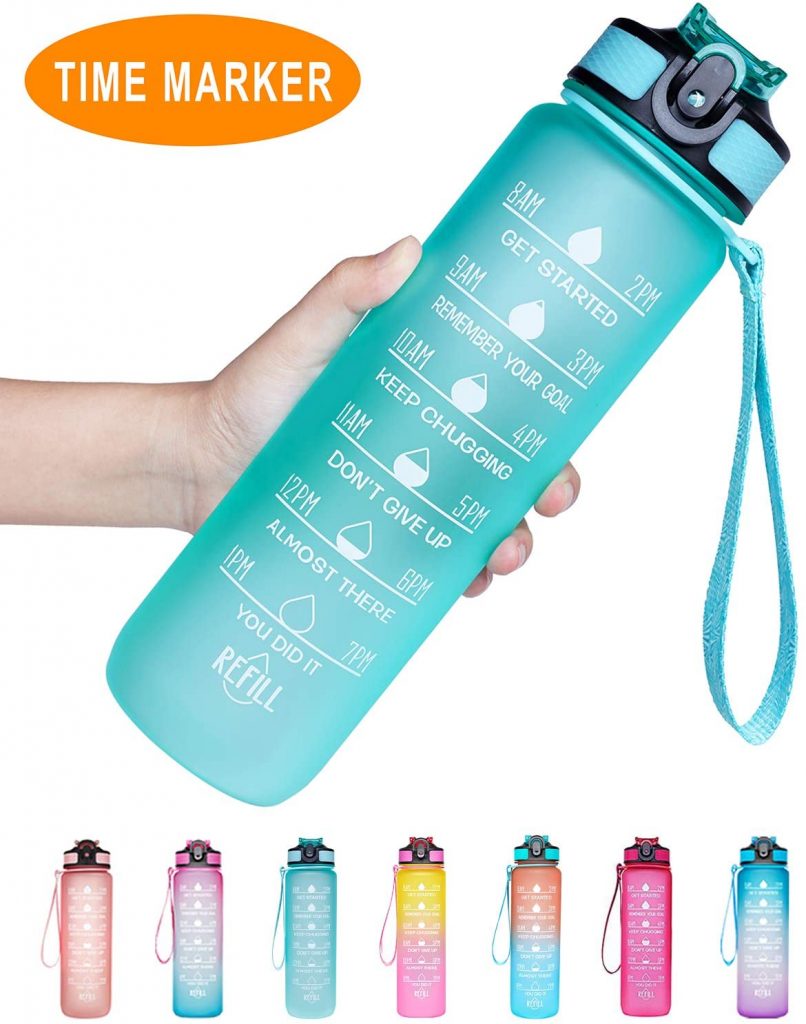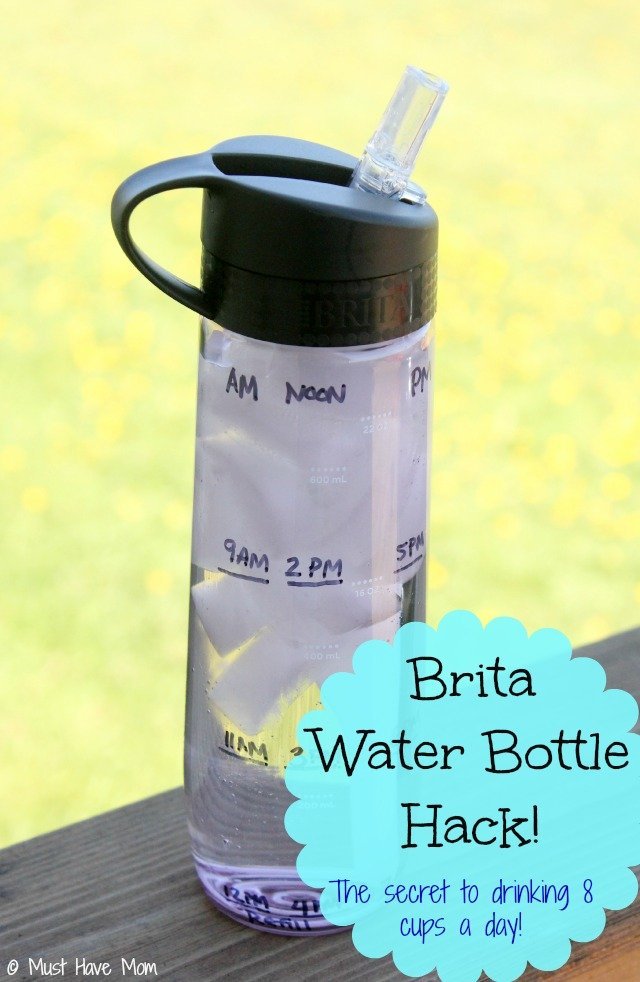 Image courtesy of Must Have Mom
Water Tracking Sheets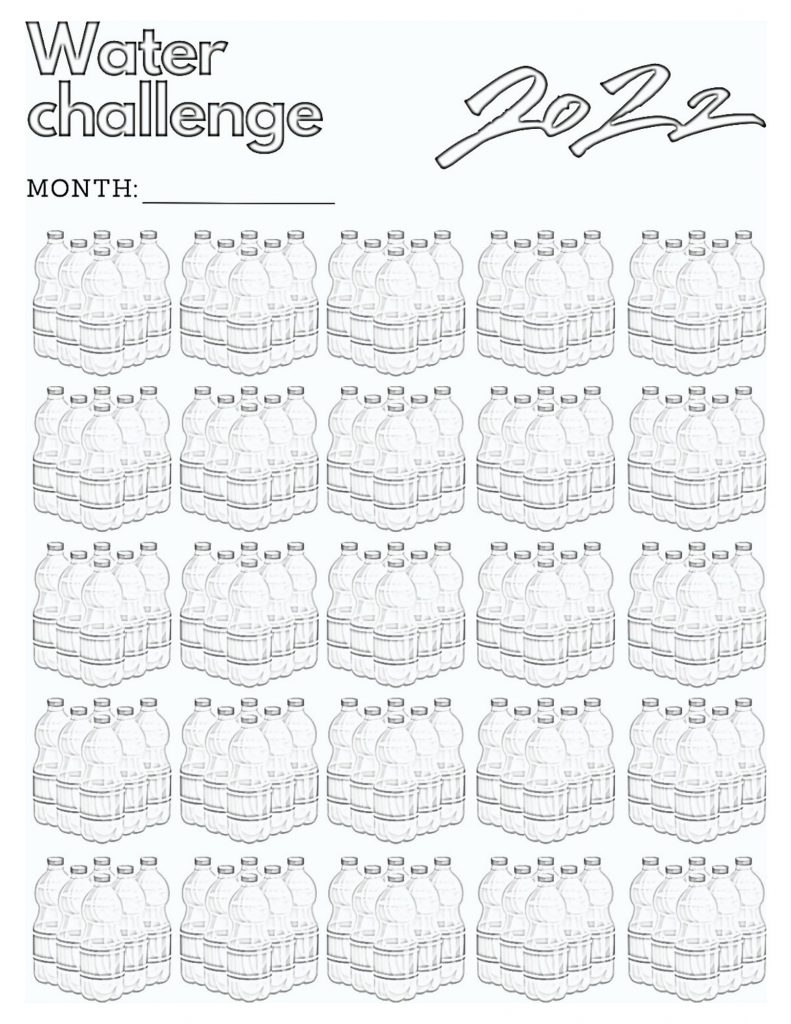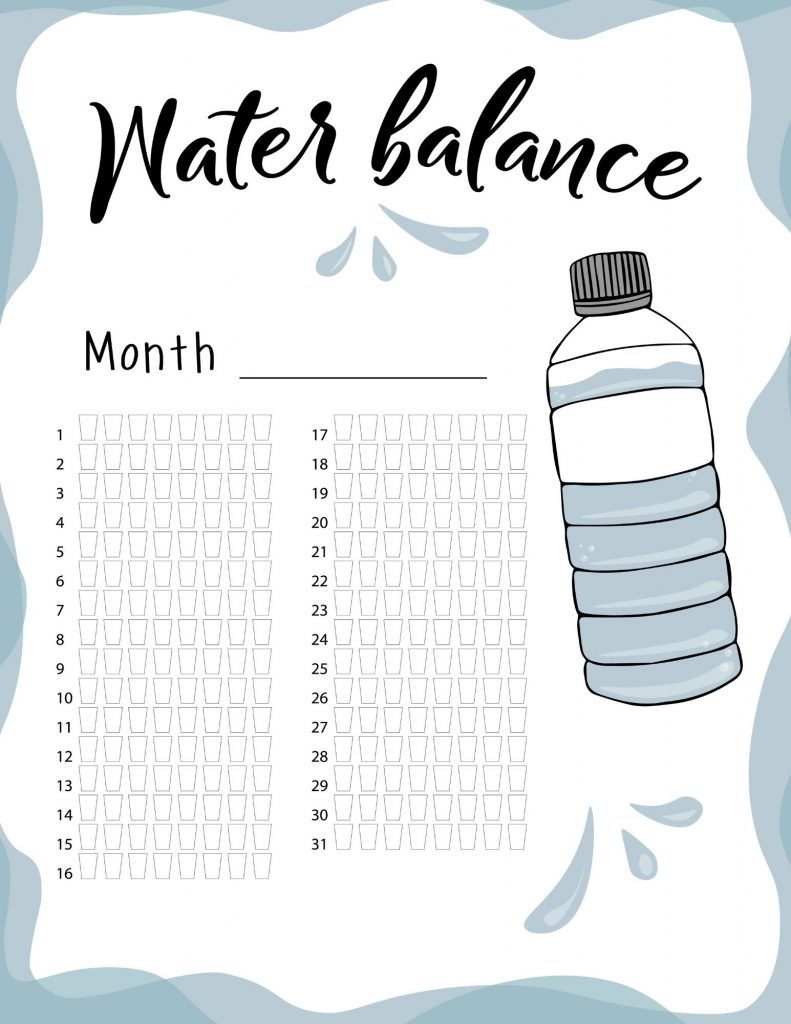 Tracking sheet courtesy of Crayons And Cravings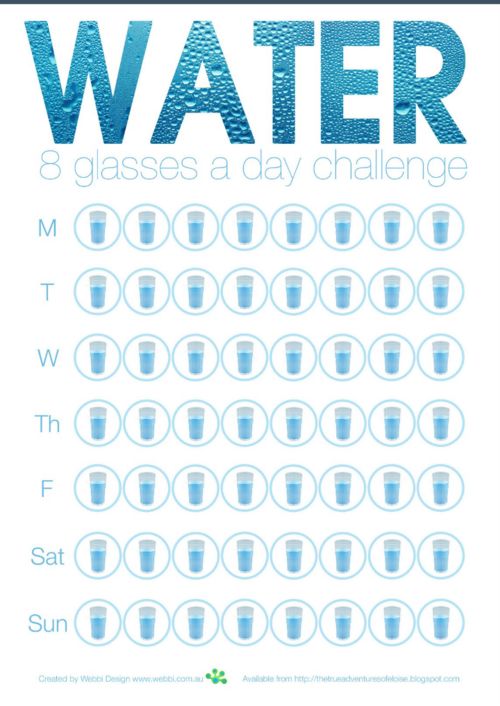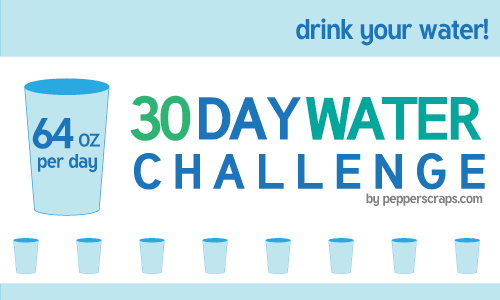 Tracking sheet made by Pepper Scraps Check out her 30 Day Water Challenge.
Update: Use these tracking sheets to track your water, but if you are looking for motivation to drink more water daily, tracking sheets just won't do it for the long run. You need to reawaken your thirst!
Check out my latest water post How to drink more water without tricks, apps, or gadgets or tracking sheets.
More Water Tracking Sheets