I don't know what it was about today, but it just kind of worked really well. Maybe it was getting a workout in early in the day, or that I listened to music and danced around the house all day singing to my 7 month old, who of course giggled at me like crazy.
Affiliate Disclosure: Some of the links below are affiliate links, meaning, at no additional cost to you, I will earn a commission if you click through and make a purchase.
I tried to be more patient with myself and broke the prep and baking of this tart into chucks. I read the instructions and let them simmer in my brain for a bit before I actually started the prep.
I had fun with it and pretended I actually knew what I was doing, and what do you know, it worked out well, no hesitation, no procrastination, no rushing to get the tart done before I lost the good lighting for picture taking.
I was listening to a video yesterday on reasons we procrastinate and the first one was not being able to see ourselves in the end result. Who am I to have a successful food blog? I'm not a professional photographer, I'm not a cook, certainly not a baker.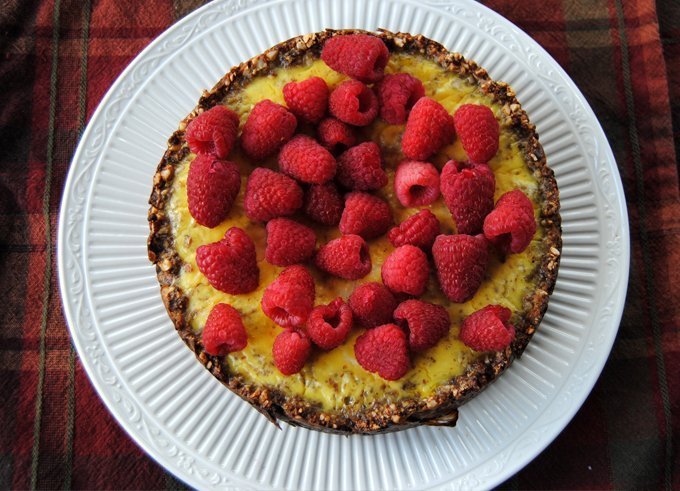 I am someone who struggles to eat real food, and desires to have real food that not only tastes absolutely delicious, but looks as mouth-watering as it tastes. I want a collection of recipes that are simple, easy and fast. I don't want to have to make a separate trip to some specialty store to get 5 different types of gluten free flour, and I want pretty much everything I make to be something my kids will be willing to eat as well.
Is that too much to ask?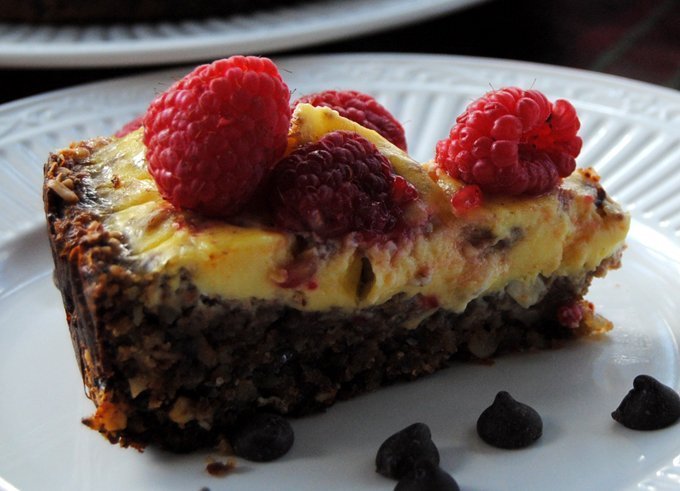 I don't think so, it just takes someone to curate recipes that meet these requirements. The recipes are out there, I want to find them, test them and bring them here.
Note: I'm not a miracle worker and make no promises on the last one about kids willing to eat these recipes. My 2 1/2 year old seems to love this curry bean salad we made, but didn't want anything to do with my apple pie, what is up with that?!?!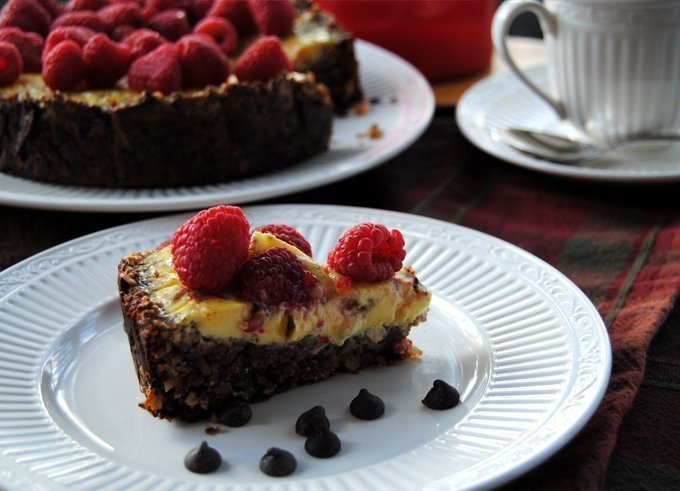 But anyways that is why I procrastinate, because I waver on whether it's really possible to get a healthy assortment of recipes on this blog that meet all my requirements. I find it hard to envision the resource I think is needed to create a successful food blog.
Today, however, I can see my photos getting better and if I can make this stuff anyone can. Have fun, enjoy whatever it is you decided to do with your time and take time to smell the raspberries.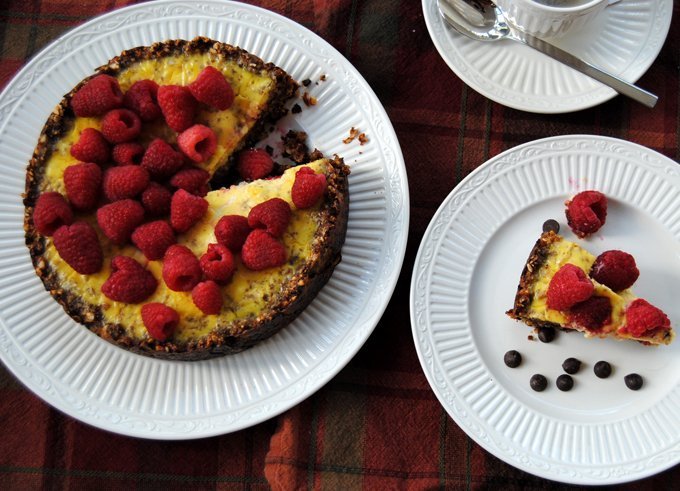 Gluten Free Raspberry Lemon Tart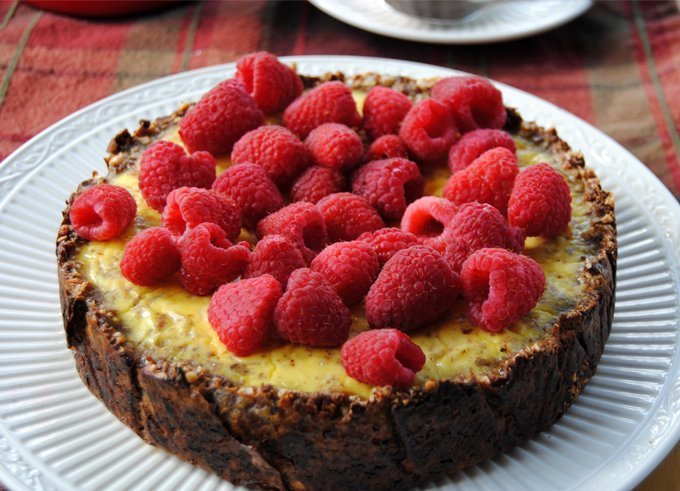 Ingredients
Pastry
1 cup chopped walnuts
1½ cup unsalted almonds
1½ or 240 g dates
Filling
1 cup coconut milk
⅓ cup lemon juice
1½ tbs honey
6 eggs
⅔ cup raspberries
Instructions
Pre-heat over to 350 degrees.
Combine walnuts, almonds and dates in a bowl.
Blend in food processor all at once or little bits at a time depending on the size of your processor. Blend for 30 to 40 seconds until coarse.
Line a 23 cm pan with parchment paper and press pastry mix envenly along the bottom and then out to the sides.
Place in the refrigerator.
For the filling, add coconut milk, lemon juice and honey into a sauce pan, simmer on low heat for 2 minutes.
Add in beaten eggs to the mixture, stirring constantly to form a nice smooth texture.
Remove from heat and let cool.
Add filing into the pastry.
Bake in the the oven for 30-50 minutes. Until the knife comes out clean.
Top off with raspberries and serve.