All the recipes I make must be versatile.
Affiliate Disclosure: Some of the links below are affiliate links, meaning, at no additional cost to you, I will earn a commission if you click through and make a purchase.
One, because I get distracted and always either forget something or add to much or to little of something else, and two because I'm making most of this stuff for my 14 month old who wants variety.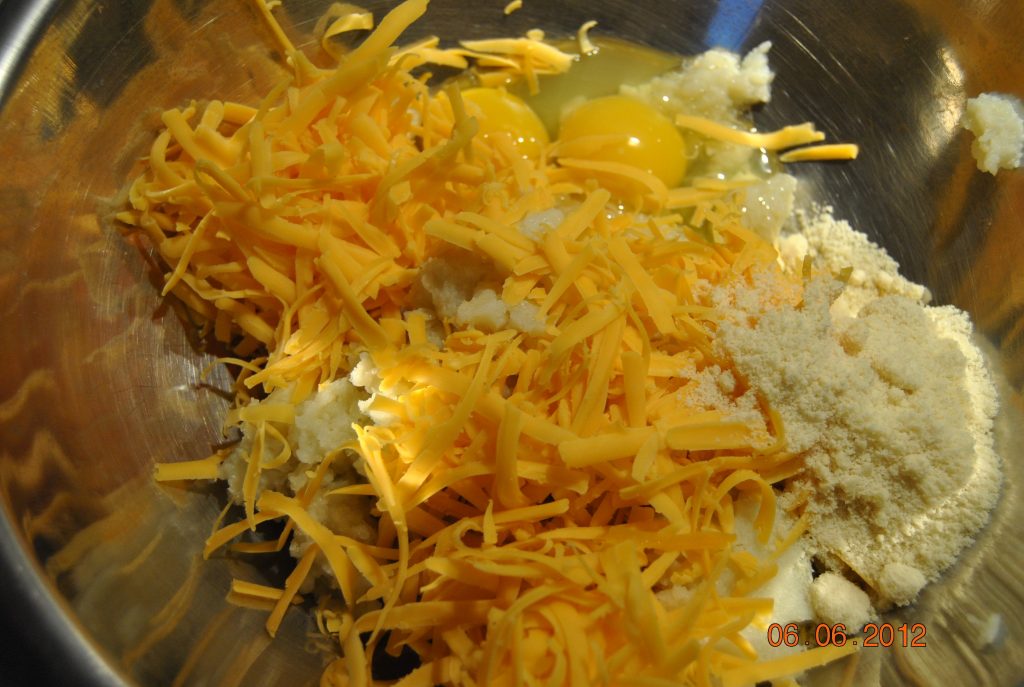 This recipe, we sometimes add spices to make it taste like garlic bread.
I've cut the slab into squares and used it as bread for a chicken sandwich and it makes a great base for a pizza.
The more coconut or almond flour you use the crispier and dryer your crust/bread will be. Play with spices and enjoy.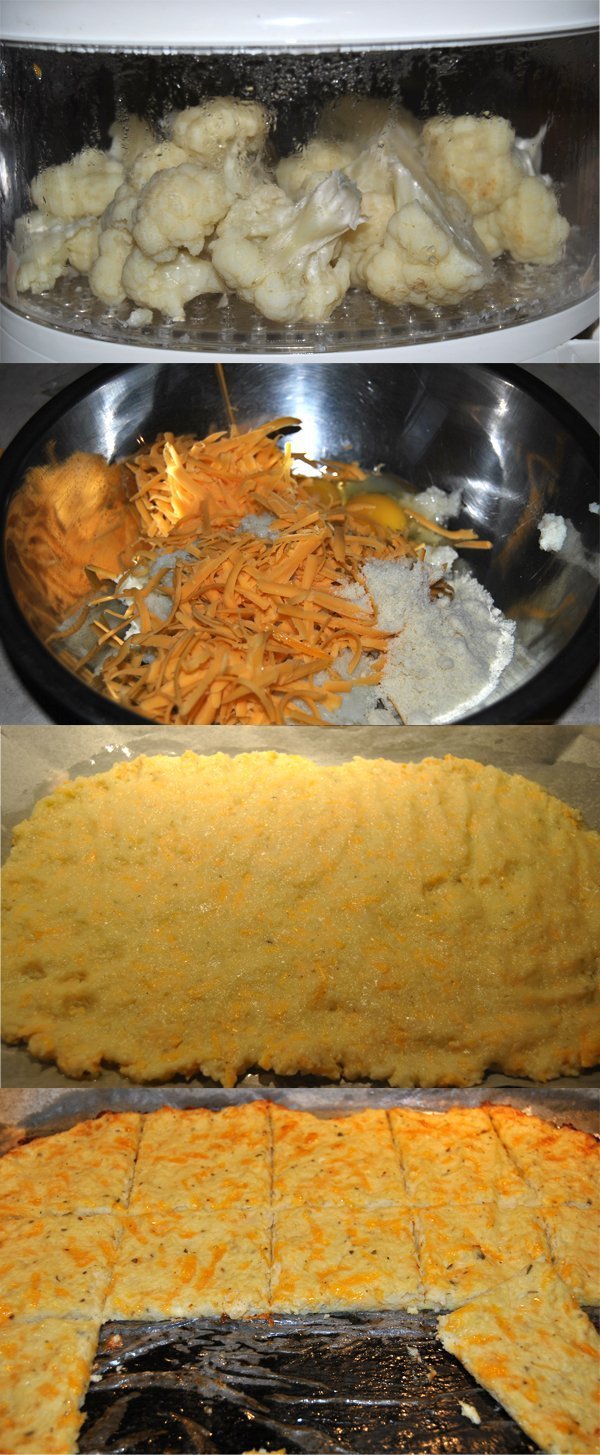 Gluten Free Cauliflower Crust or Garlic Bread
Ingredients
2 cups of cauliflower
2 cups of shredded cheese (your choice)
2 eggs
¼ cup of almond flour or unsweetened coconut
1 tsp of salt
Seasoning to taste
Butter or coconut oil
Instructions
Preheat oven to 425
Steam up your cauliflower, not to soft
Blend it up into a food processor, till it looks like rice
Mix in all other ingredients
Grease your pan, and spread the mixture into your desired thickness and shape.
Cook for 17 minutes.