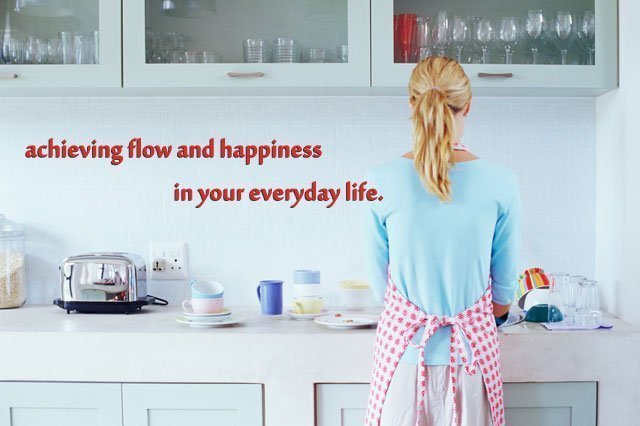 Affiliate Disclosure: Some of the links below are affiliate links, meaning, at no additional cost to you, I will earn a commission if you click through and make a purchase.

Days have gone by and you feel like you've accomplished nothing. You keep telling yourself, you need to get organized, you need a plan, you need focus. But every day is a repeat of the day before. Where are you going wrong. This is not the first time this has happened. You've managed to get out of this destructive loop before, but now you can't remember how you did it.
First, always remember that getting organized, the need for energy flows where attention goes. And where has your attention been? You've been focused on the need for a plan, the need for focus. Meaning your attention has actually been on the fact that you don't have any of these things going for you. If you've ever driven a motorcycle you'll know that focusing on where you don't want to go, is a sure way to get there.
Focusing on the need to get organized is ultimately focusing on the fact that you are not. Focusing on the need for a plan, is focusing on the fact that you don't' have one.
We've all heard this before, but when you're in the moment, it's often hard to realize what you're doing until something snaps you out of it. It's time to snap out of it. It's time to look at where you want to go, it's time to get into your flow.

That's great, you might be thinking, but if it were so easy to get into flow, don't you think I'd be there already?
Let me share what I've found, some amazing research, tools and resources that can not only help you understand what needs to happen to get into that state of flow, but how to incorporate more of those things into your daily life.
"Flow naturally catapults you to a level you're not naturally in. Flow naturally transforms a weakling into a muscleman, a sketcher into an artist, a dancer into a ballerina, a plodder into a sprinter, an ordinary person into someone extraordinary. Everything you do, you do better in flow. Flow is the doorway to the 'more' that most of us seek. Rather than telling ourselves to get used to it, that's all there is, instead learn how to enter into flow. There you will find, in manageable doses, all the 'more' you need."
—Ned Hallowell, New York Times bestselling author and Harvard Medical School psychiatrist
[easyazon_image add_to_cart="default" align="left" asin="1477800832″ cloaking="default" height="500″ localization="default" locale="US" nofollow="default" new_window="default" src="http://ecx.images-amazon.com/images/I/41KEzi0ejVL.jpg" tag="passiveinco05-20″ width="333″]
Feeling a relaxed, stress free form of productivity comes from getting the right things done. When you are doing, outside of the flow state, the mind has chatter. That chatter, your inner critic is creating resistance in your doing, meaning you are easily distracted, by not only outside stimuli but often times even more so by yourself.
I have found when resistance shows up, it's because I'm focusing on the problem, and not where I'm heading. Organization, productivity, focus all comes in the act of doing. You need to clear your mind, get into flow and let that sweet spot of creativity take over.
Getting into flow, this state of focused moving meditation, shuts off that inner critic and we can move through our tasks without distraction, without a feeling of resistance. Your state of mind changes from doing to almost watching yourself do. Everything flows.
Flow happens when you are just out of your comfort zone, stretching slightly past your skill level, but not so far past that performance is impossible. It's that sweet spot in between boredom and anxiety where you discover what you're really capable of.
Again, all of this sounds great, but I need to write a blog post, I don't know what to write or where to start, how am I suppose to get out of my comfort zone and find this blissful state of creativity?
Well, apparently since the mind doesn't know the difference between reality and imagination, your brain can create the chemical cocktail that produces flow, by watching others who are in it.
Our neurons apparently fire like mad as we imagine ourselves doing the same. Watch the video on the Flow Genome Project for a taste of what is possible. They have added isochronic Alpha brainwave sounds under the music of the video, to increase our chances of entering that alpha state correlated with flow.
The Art of Flow from Flow Genome Project on Vimeo.
After watching the video, start working a pressing project, a hobbie, even playing with your family. Feel the difference.
It's also recommended that you download an iPhone app the Stress Doctor by Azumio – Stress reducer and slow breathing yoga exercise – Azumio Inc.. It will measure your breathing rate and heart rate variability as you watch the video, showing you just what watching a video can do.
Click on the vimeo link in the video, it will take you to vimeo and you can actually download The Art of Flow video on to your computer and then onto your phone or iPad, to take with you everywhere for when you need help getting into flow.
The Rise of Superman: 17 Flow Triggers
Re:think 2013 – The Rise of Superman – Steven Kotler
Altered States to Altered Traits – Jamie Wheal Speaks at TEDx Black Rock City
Altered States to Altered Traits – Jamie Wheal Speaks at TEDx Black Rock City from Flow Genome Project on Vimeo.
Flow Genome Project – The Documentary
Flow Genome Project – The Documentary from Flow Genome Project on Vimeo.
http://www.flowgenomeproject.co
http://riseofsuperman.com/
https://www.google.com/search?q=the+five+dog+workout
To chasing flow.