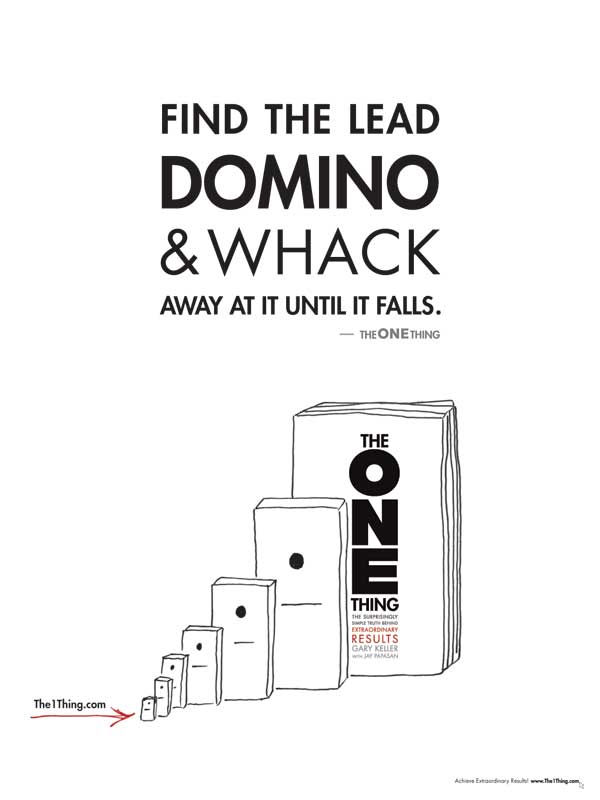 The One Thing – Notes, References, Resources
Disclosure: Some of the links below are affiliate links, meaning, at no additional cost to you, I will earn a commission if you click through and make a purchase. As an Amazon Associate I also earn from qualifying purchases.
[easyazon_image add_to_cart="default" align="center" asin="1885167776″ cloaking="default" height="500″ localization="default" locale="US" nofollow="default" new_window="default" src="http://ecx.images-amazon.com/images/I/31suEkKx6uL.jpg" tag="passiveinco05-20″ width="352″]

[easyazon_link asin="1885167776″ locale="US" new_window="default" nofollow="default" tag="passiveinco05-20″ add_to_cart="default" cloaking="default" localization="default" popups="default"]The ONE Thing: The Surprisingly Simple Truth Behind Extraordinary Results[/easyazon_link]
Finding Your One Thing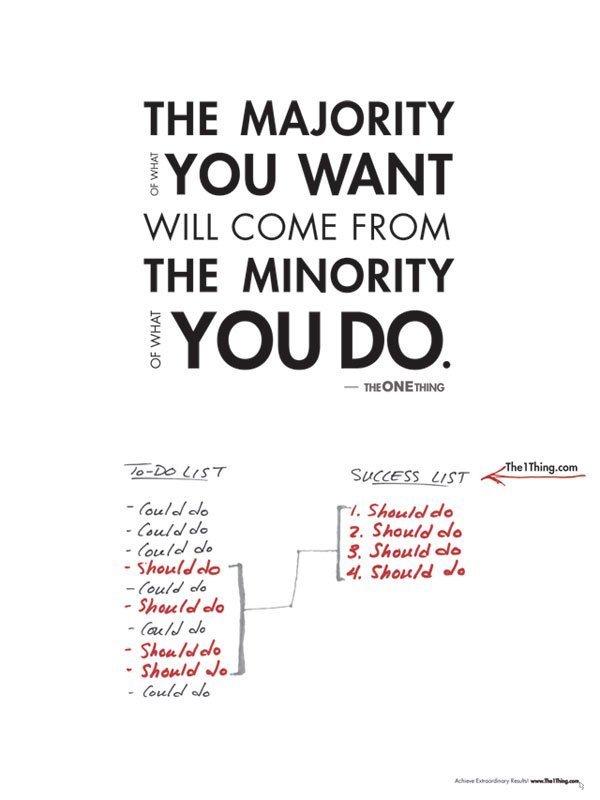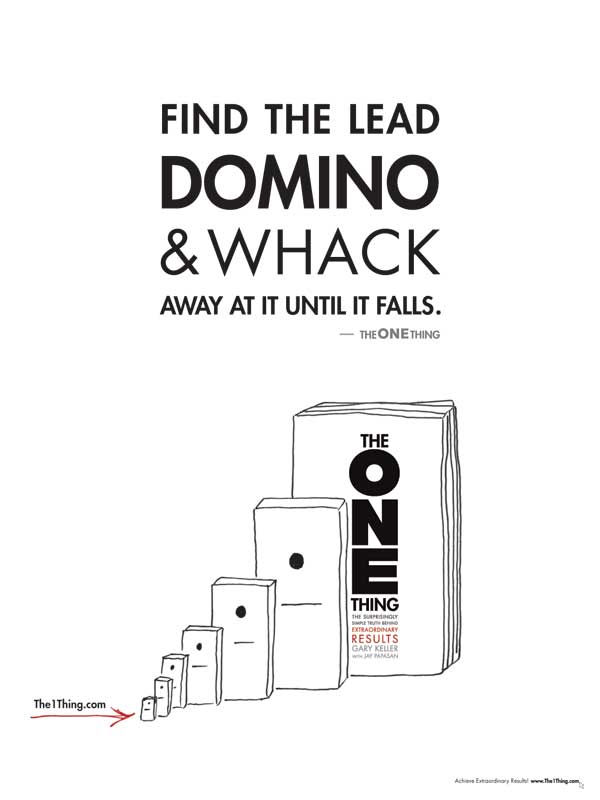 Domino Chain Reaction
Getting your ducks, oops, dominos lined up is pretty powerful.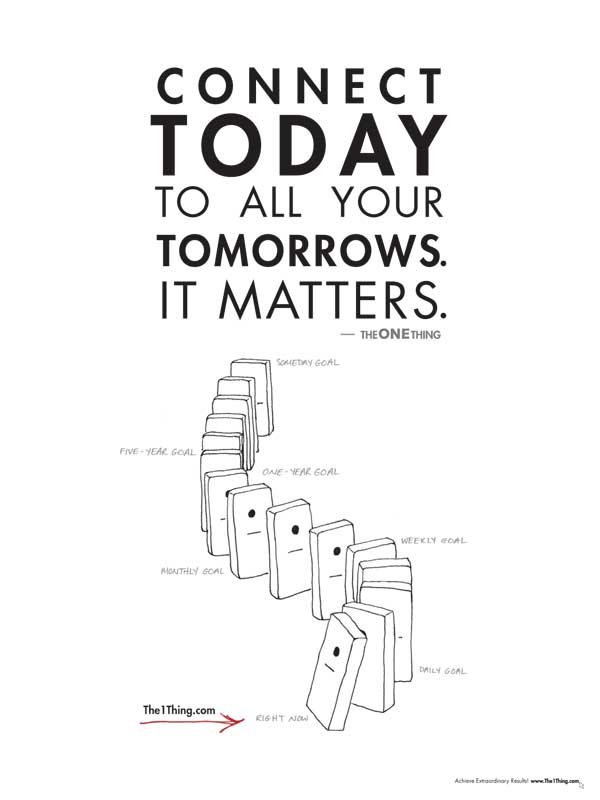 Domino Day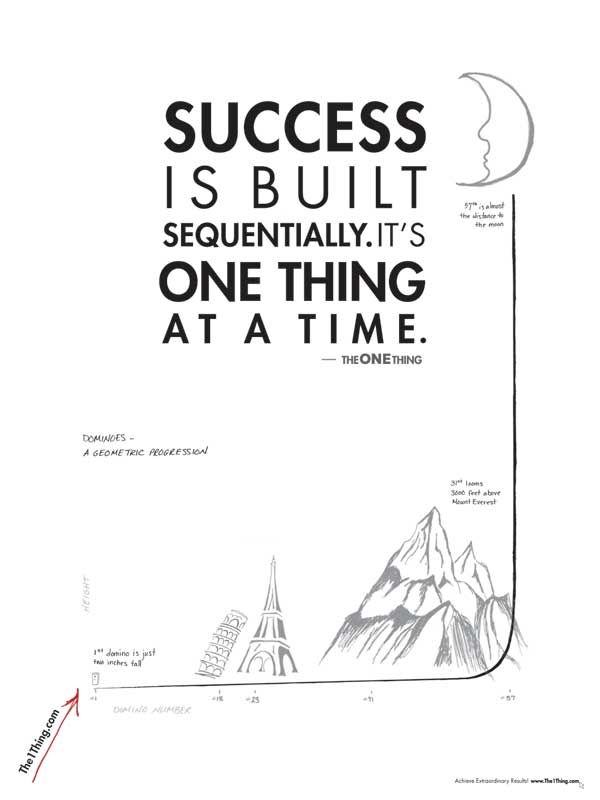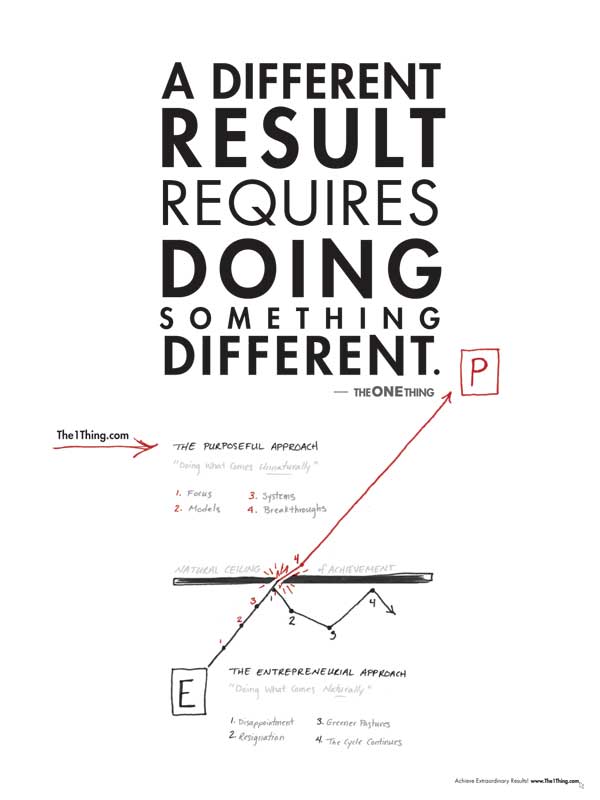 Resources:

Remember how they say it takes 21 days to make a habit? It's not true. It can take a smaller amount of time, or it could even take years to create a habit, but researchers have found on average, tasks get easier for many people, after about 66 days. Download your 66 Day Challenge Calendar to help track your one thing.
Your GPS (Word doc) – This one is interesting, in that it asks you to write down your 5 strategies for achieving your #1 priority. I don't think I've every thought of 5 strategies for achieving one goal. I'm kinda excited to do this. Also a little worried I won't be able to come up with 5.
Another awesome resource. My 411 (Word doc). 411 stands for 4 weeks, 1 month and 1 year. How cool is that! Figure out what needs to get done this year, break that down to this month and then this week.
The One Thing Discussion Guide
Figures and Graphs from The One Thing. Perfect for people like me who bought the audiobook.
Long Term Goal planning sheet (Word Doc). I thought this was kind of on the low tech side. Good for maybe someone who is just starting out in listening and reading self development stuff. But, if this isn't your first self development book, you probably have something already for tracking your goals.
You many not be using it, or looking at it, like you should. But you have an app for that. Or Evernote. lol If you don't, this is a good document to get you started.
Gary Keller and Jay Papasan, these guys are awesome. They even have a downloadable PowerPoint Presentation so you can teach the concepts in the book at your work, at your school, wherever.