Guess what? It's not crazy to talk to yourself, we all do. Unfortunately it is easy for most of our self talk to be automatic and negative.
Affiliate Disclosure: Some of the links below are affiliate links, meaning, at no additional cost to you, I will earn a commission if you click through and make a purchase.
Even neutral self talk isn't helping us create an energized fulfilling day, experiencing, life.
We need to raise the standard of what we will except from our self talk.
Think of these motivational videos as self talk training. If you listen regularly enough you will increase your positivity ratio.

[arrows style="arrow-7-2.png" align="center"]
Subscribe to my channel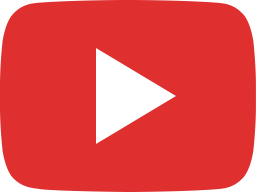 NEVER UNDERESTIMATE ME - Motivational Video

I'm always amazed at how after listening to a few of these, I can really pump myself up. I recommend listening to a few of these videos, a few times a day. Think of it like your emotional and mental coffee.
I dare you to chase after your dreams. You deserve to go about your day with the high octane self talk.
Do just listen, repeat what they are saying, feel the words, let it move you.