It's pretty cool when you can have pancakes every morning for breakfast and not feel guilty. These pink pancakes are sugar free, gluten free and full of nutrients. 
Affiliate Disclosure: Some of the links below are affiliate links, meaning, at no additional cost to you, I will earn a commission if you click through and make a purchase.
With two kids who would prefer to eat nothing but flour and sugar, getting them to eat anything with some actual nutrients in it, is not easy.
Pancakes always go over well, so last week I thought, "What could I add to my pancakes to make them even healthier."
Apparently this is really gross, but I added half a sardine. The kids didn't notice, but my husband, Steve said he could still smell and taste it.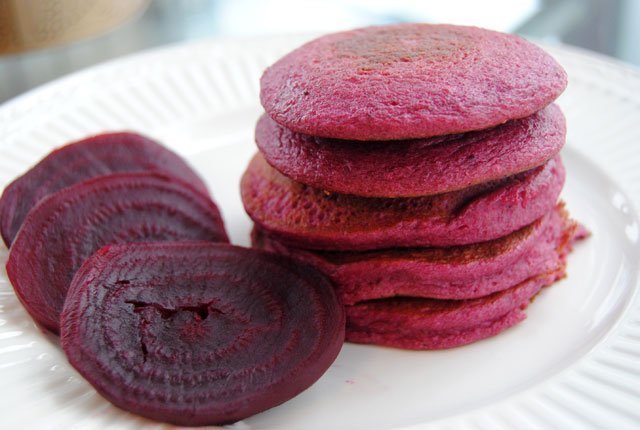 Of course, I had to share the sardine pancake idea on Facebook. Because of that post, a friend shared a pink pancake recipe on my wall.
All the pink pancake recipes I found were full of flour, sugar and very little beets.
I wasn't sure how it was going to work, but I was able to add 2 1/2 beets to my regular pancake recipe and my 4 year old loved them.
My two year old is beyond particular, so it's hard to tell if she didn't like them or just hasn't been in the mood for pancakes the last two days. They must be good because my partner, Steve liked them.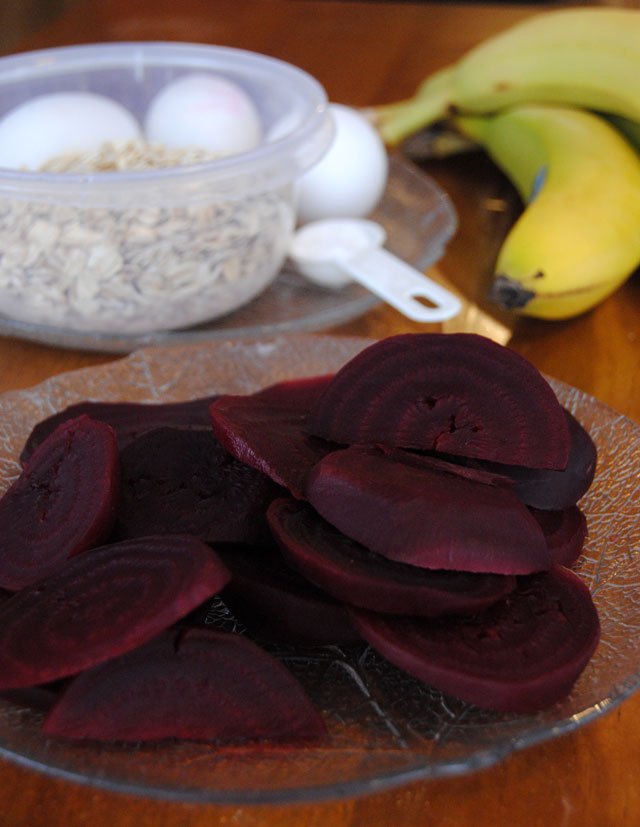 I love them, eggs, oats, bananas and now some beets, makes a great snack any time of day. I've used our blender and the hand blender and both worked well.
The hand blender was probably a little better, just because I like to make more than one batch at a time, and the oats in the blender don't always get pulled down to the blades unless I push them down with a spoon.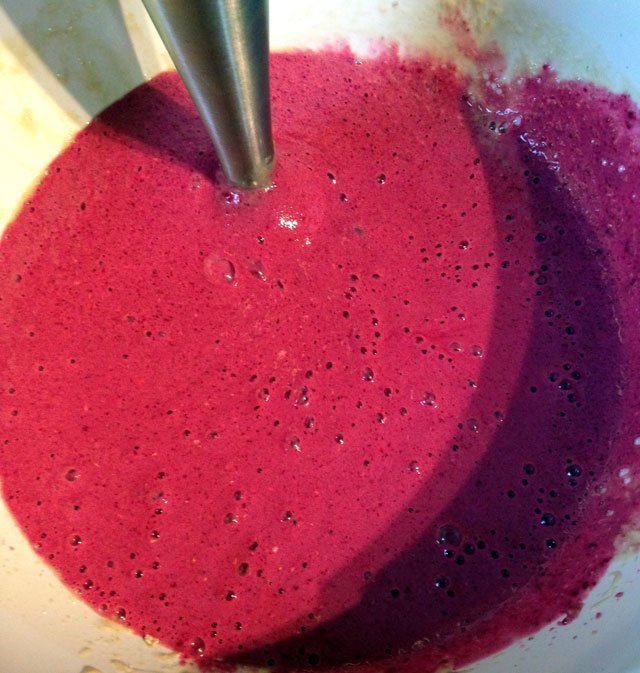 I find that because of the inconsistency in sizes of bananas and eggs, the thickness of the pancake mix varies. If it's too runny just add more oats. But try some of the batter first to make a small pancake.
My partner used to work as a cook in restaurants and he swore up and down that there was no way the pancake batter was going to work because it was so runny. And it did work.
Also note that this batter cooks a lot faster then regular pancake batter. You want to keep the temperature pretty low.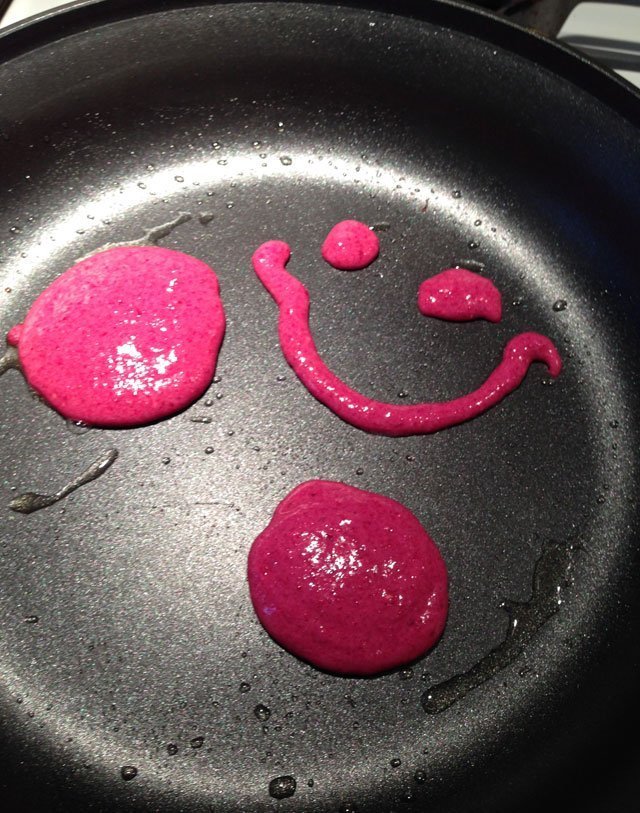 Simple, healthy, fun pancakes and all you need is bananas, eggs and oats.
I love to whip up a few batches of these, then once they have cooled, I toss them in a freezer bag and put them in the freezer. Then when the kids want breakfast or a snack or even a pancake dinner, I just place a few in the toaster over and toast them up just like I would a frozen waffle.
Pink Pancakes - Sugar and Gluten Free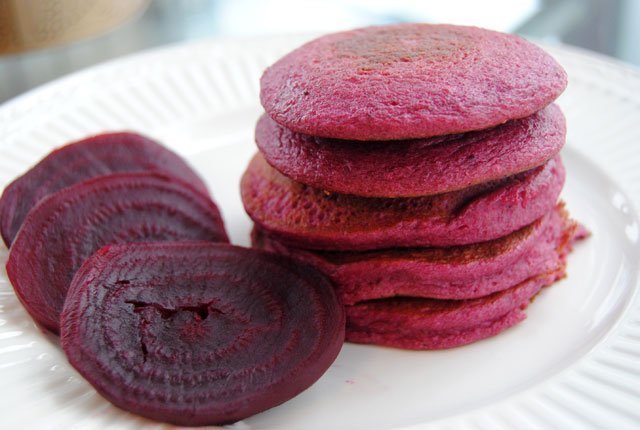 Ingredients
Oats ½ cup
Bananas 2
Large Eggs 3
Beets 2 to 3
Baking Powder ½ tsp
Instructions
Add all ingredients to a bowl or blender.
Blend with hand blender or blender.
Add butter or coconut oil to grill or frying pan.
Place pan on stove, low heat.
Pour mixture 2 - 4 tbsp on to frying pan.
Let sit for 1 to 1½ minutes depending on the heat, then flip.
Once mixture is set on other side, they are ready to plate.
Let cool, add real whip cream and eat. 🙂
Pink Pancakes Inspiration… Add to your Pinterest board for later.