Disclosure: Some of the links below are affiliate links, meaning, at no additional cost to you, I will earn a commission if you click through and make a purchase. As an Amazon Associate I also earn from qualifying purchases.
---
Perfect Keto breakfast ideas for breaking your fast.
What we eat first thing in the day tends to set the tone for how we will eat the for the rest of the day.
There is no perfect diet for everyone.
Especially when trying to lose weight.
You want to find breakfast ideas that set the right tone for your day AND provide you with all day energy.
Have you ever found that certain food parings or meals cause you to want to eat more, even though you know you're full?
If you find higher fat more satiating these recipes below are just what you need to add exciting variety to your breakfast.
It's so much easier to lose those last 20 lbs when you don't feel like your dieting at all.
If you find you just can't handle the higher fat content, it feels to heavy, causes reflux or and all you can think about is carbs…
You should check out the link above to Rusty Moore's article on High Carb diets.
The important thing is that what you eat leaves you feeling energetic and ready to not only enjoy your day, but crush it.
Every food you eat can effect you in different ways.
I use my Whoop arm band to help me judge what effect different diets have on my overall daily recovery.
I try to always go by how I feel, but seeing the numbers really helps to motivate me into being more diligent with what is working.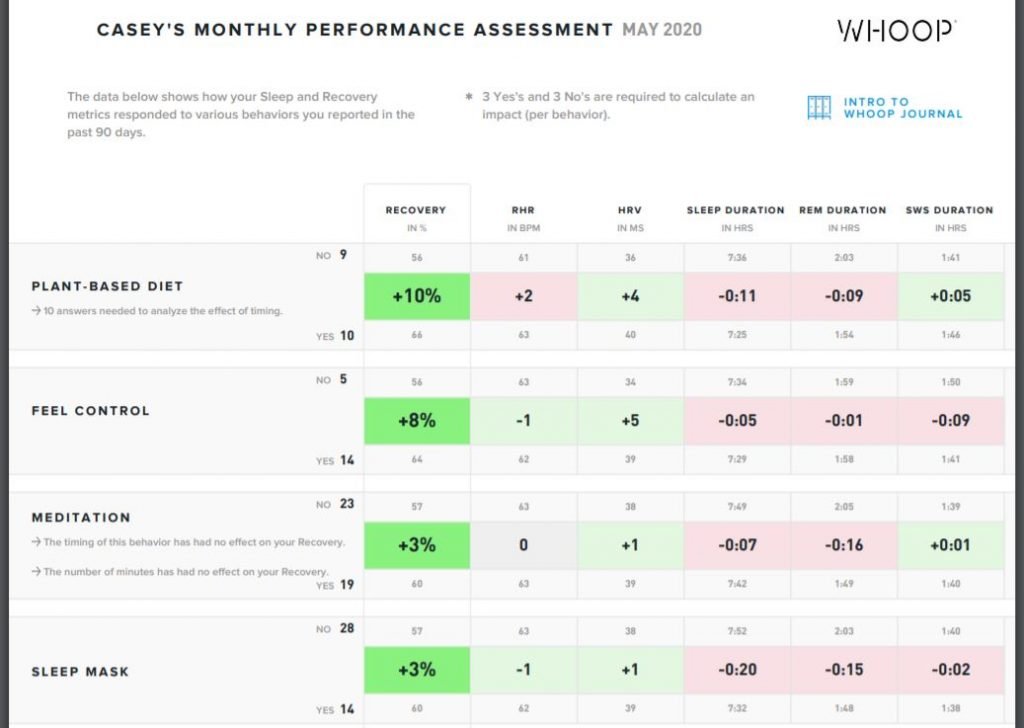 When I click yes in my Whoop journal, saying I followed a plant-based diet, that doesn't mean I didn't eat meat.
For me it just means that I ate a shit load of vegetables and no processed food, like my kids Bear Paws.
I'm still lower carbs them the SAD diet, but probably not in ketosis.

Here we can see that I don't do as well on high fat, low carb diet.
But I do need to try it out for a longer period of time to see how I do once in ketosis.
If the Whoop is something you're interested in, it's not cheap, between $18 and $30 a month…
You can get a free WHOOP strap and your first month free when you join with this link: https://join.whoop.com/#/005353 <<< This is my friend referral link. I don't get any money if you use this link.
Back to Perfect Keto Breakfast Ideas.
Because I feel better with lots of veggies, my favorite breakfast recipes here are the Spiralized Zucchini, Pesto & Egg Nests. OMG Don't you love zucchini noodles.
When I got the spiralizer it was Life Changing!
This is not the exact one I have, but the reviews are 100x better.
And my second favorite has to be the Shammrock Fried Eggs.
I hope you enjoy. 41 Recipes is a lot, I'd like to pair it down to the top 10.
Comment below with your favorite comfort breakfast option.
Don't forget, bookmark on Pinterest…