---
So, you've heard about the keto diet and now you're wondering what to eat for breakfast? Well, if that's the case, then I have some good news for you…breakfast is one of the easiest meals to prepare! It may seem daunting at first, but once you get started it'll become second nature. To help ease your mind, here are ten delicious ketogenic breakfasts to try out!
Affiliate Disclosure: Some of the links below are affiliate links, meaning, at no additional cost to you, I will earn a commission if you click through and make a purchase.
Break your fast with these delicious Keto breakfast recipes. Did you know, the first thing we consume in the morning has a significant impact on how we eat for the rest of the day.
There is no such thing as a one-size-fits-all diet. Especially when it comes to weight loss. You want to discover breakfast ideas that will set the tone for your day while also providing you with all-day energy.
Have you ever noticed that particular food combinations or meals make you want to eat more, even though you are satisfied? If you prefer heartier breakfasts, these recipes are just what you need to add variety to your morning meal.
It's far simpler to shed those final 20 pounds when you don't feel like dieting at all.
If you find that you can't handle the higher fat content, it's too heavy, causes reflux, or that all you can think about is carbohydrates…his article on High Carb Diets may be helpful.
The most essential thing is that what you consume makes you feel energetic and ready to not only enjoy your day but also dominate it.
Every food you eat can affect you in different ways. I use my Whoop armband to help determine the impact different diets have on my total daily recovery.
I try to go by how I feel, but seeing the numbers actually pushes me to be more diligent with what is working.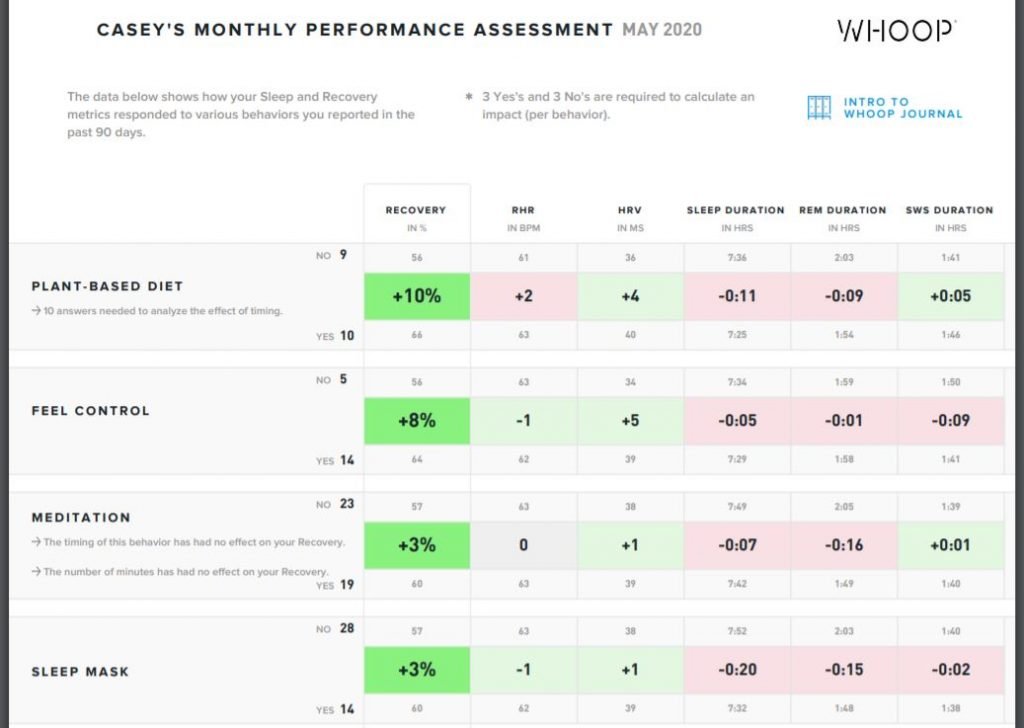 I was astonished to discover that my heart rate variability was consistently better on a high carb plant-based diet than on a low carb high-fat diet.
A longer duration of both diets is needed, as it does take a bit to get into full ketosis, so maybe hrv would improve once in ketosis.

Here we can see that I don't do as well on high fat, low carb diet.
But I do need to try it out for a longer period of time to see how I do once in ketosis.
If the Whoop is something you're interested in, it's not cheap, between $18 and $30 a month…
You can get a free WHOOP strap and your first month free when you join with this link: https://join.whoop.com/#/005353 <<< This is my friend referral link. I don't get any money if you use this link.
Back to Perfect Keto Breakfast Ideas.
Because I feel better with lots of veggies, my favorite breakfast recipes here are the Spiralized Zucchini, Pesto & Egg Nests. OMG Don't you love zucchini noodles.
It was life-changing when I got the spiralizer! This is not the one I have, but the reviews are far better.
I hope you like all of the wonderful recipes that follow. Please leave a comment below with your favorite comfort breakfast option.
If you're looking for a healthy, easy-to-make breakfast that will keep your energy levels high and help you lose weight by decreasing appetite-stimulating hormones in the body, keto could be a great option for you.
It's best to consult with a doctor before starting any diet plan or program as it can be dangerous if not done properly.
To get started with the Whoop 4.0 which can help analyze how food affects your recovery from training sessions – click here to get a free Whoop and your first month free!