Are you looking for the perfect family vacation destination? Look no further than Finest Playa Mujeres, an all-inclusive resort located in Cancun, Mexico. This is the perfect place to escape the hustle and bustle of everyday life and relax with your family. Whether you're looking for adventure, relaxation, or entertainment, Finest Playa Mujeres has something for everyone. Here's why it should be your next family vacation spot. 
Affiliate Disclosure: Some of the links below are affiliate links, meaning, at no additional cost to you, I will earn a commission if you click through and make a purchase.
Note: When I initially took the trip, I didn't think of writing a review – had I thought of that, my photos would have been better, not so close up of everything. Nonetheless, I think our photos, help round out all the professional images you see on the Playa Majures website.
---
From Airport to Finest Playa Mujeres
Taking the journey to Finest Playa Mujeres was a low stress experience, and made even better by our airport concierge. Not only were they extremely helpful in getting us settled for our flight, but they also provided fantastic entertainment for my kids which definitely put them at ease! As soon as we arrived in Mexico, a shuttle was conveniently ready to take us straight to the resort.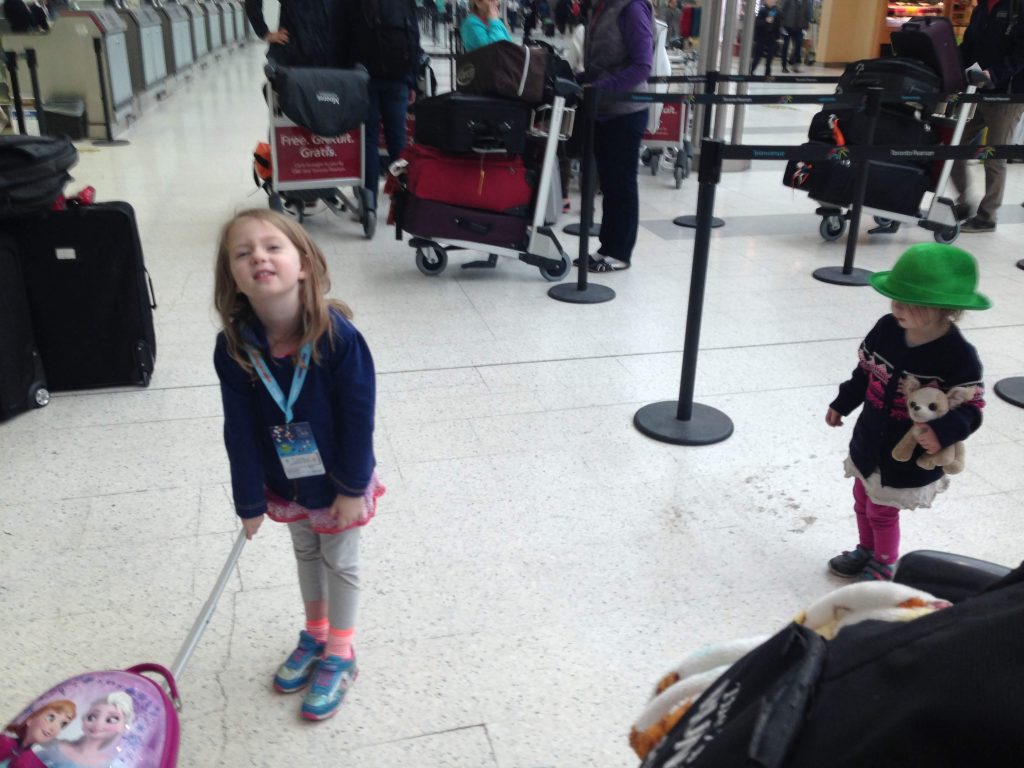 We took an evening flight, it was a late night for the kids. They stayed awake for the plane ride and promptly passed out in the shuttle on the way to the resort.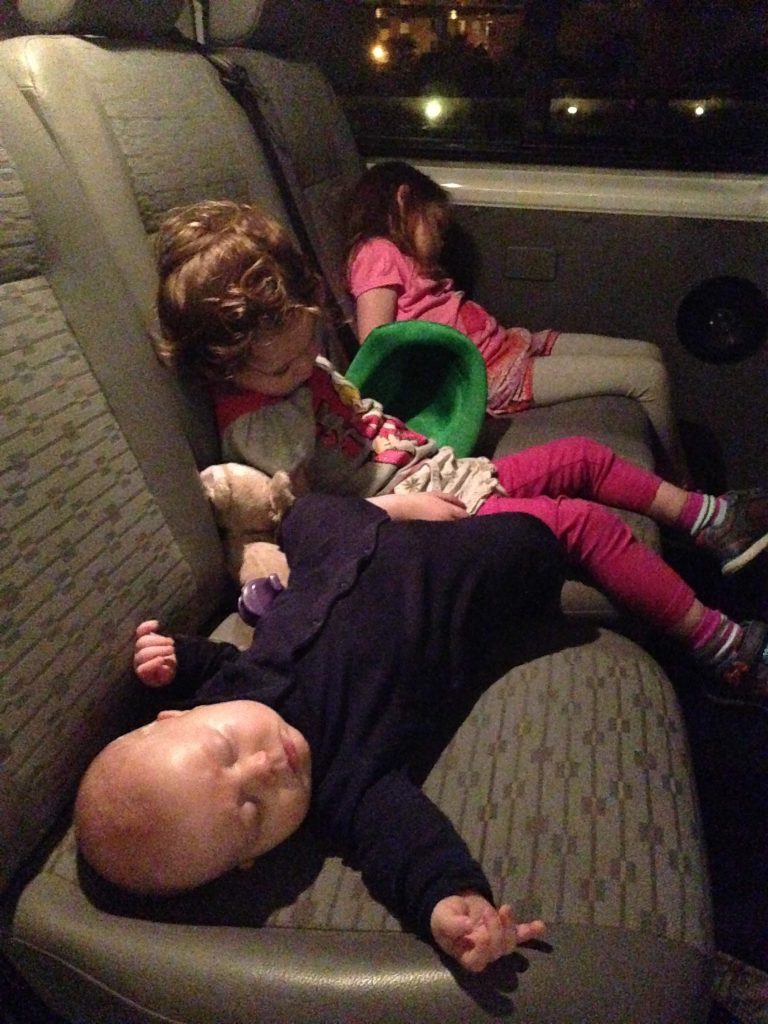 Upon arrival we were served with a glass of champagne.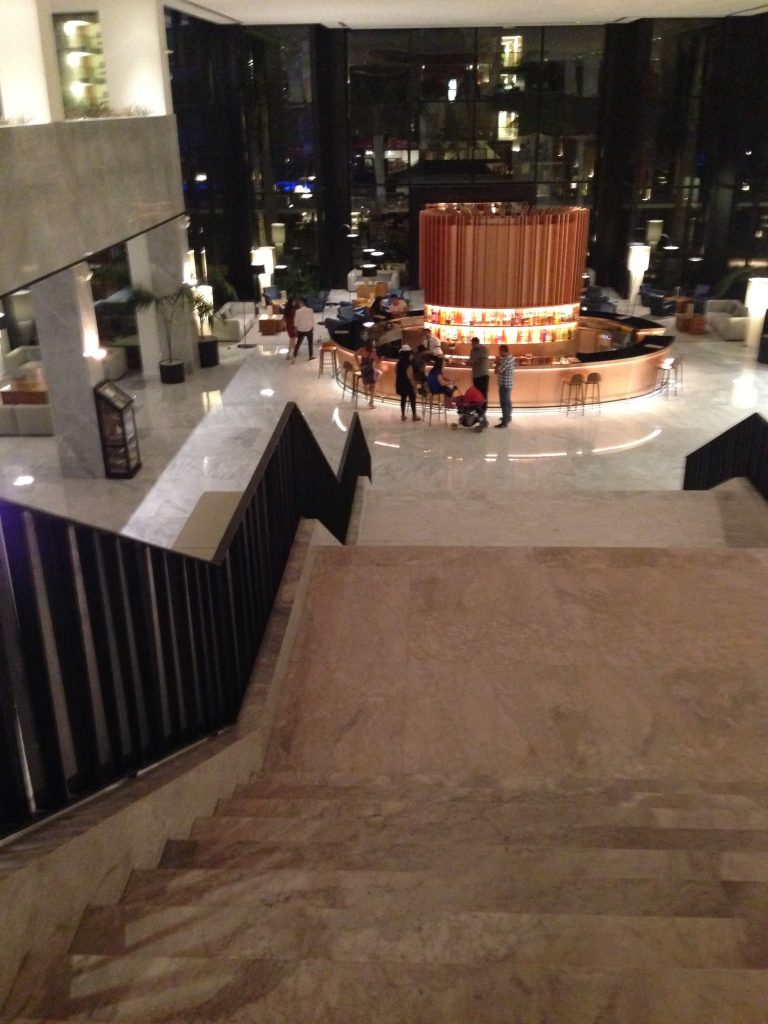 ---
Our Room – Ground Floor with Pool
We stayed in a ground floor pool view room at Finest Playa Mujeres. Our room was enormous with a king size bed, a pull out sofa bed and a crib for the baby – plenty of sleeping space for our small family of five!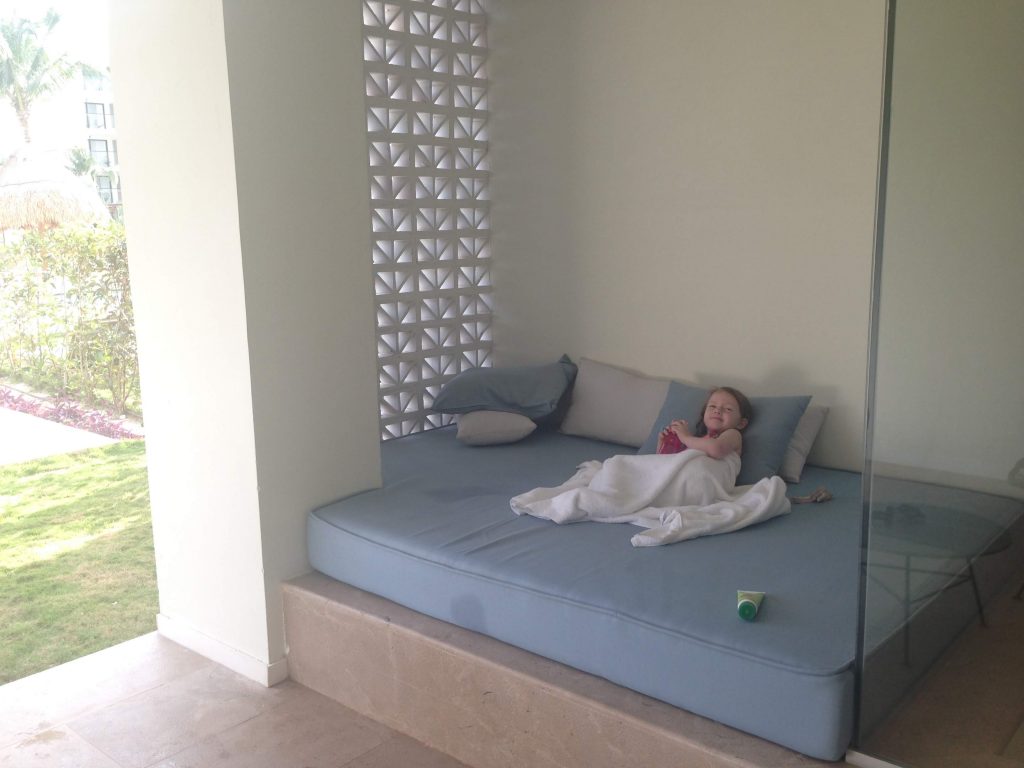 ---
Our Private Pool
One of the best features of our room was our private pool. The backyard area of our ground floor unit gave us access to a small, but refreshing and private pool – perfect for keeping cool during the hot days! And nice to not always have to leave our room when the kids wanted to swim.
---
A Morning Tour
I love waking up and early to go for a run and explore wherever I am. Finest Playa Mujeres provided me with plenty of options to get my morning workout in. I was able to run along the beach and take in the breathtaking views of the Caribbean Sea.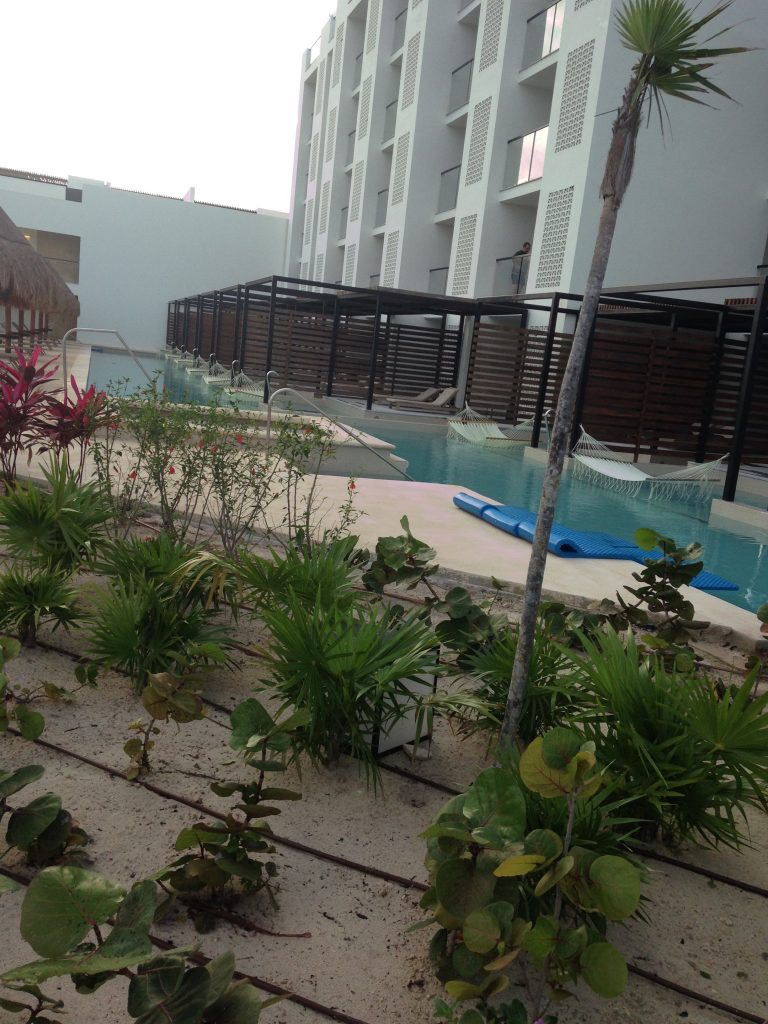 ---
Restaurants
I always hear my friends say that you don't go to an all inclusive resort for the food. My sister would always tell me that by the end of her week long vacations, she was so sick of the food and actually ready to come home. That was certainly not the case for us at the Finest. You could go to whatever restaurant you wanted for dinner, you were not limited to a dinner buffet.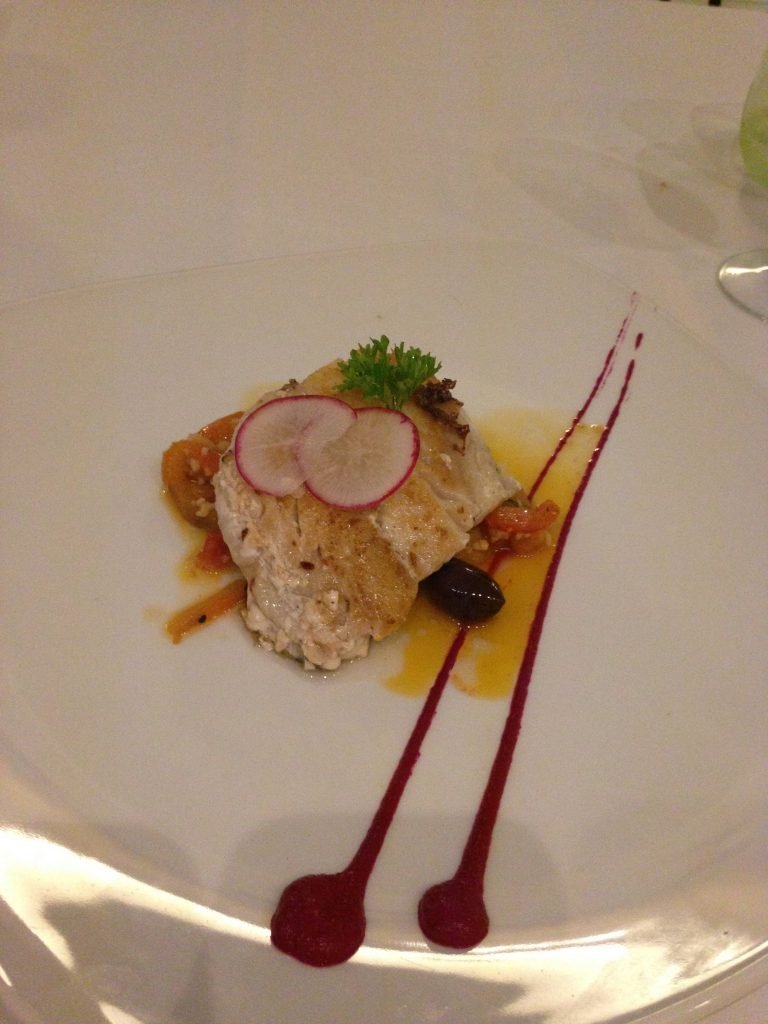 ---
Breakfast Buffet
The breakfast buffet was out of this world! Not only were they serving all the typical Mexican favorites but they also had a wide variety of options from around the globe, including fresh fruit smoothies and delicious pastries.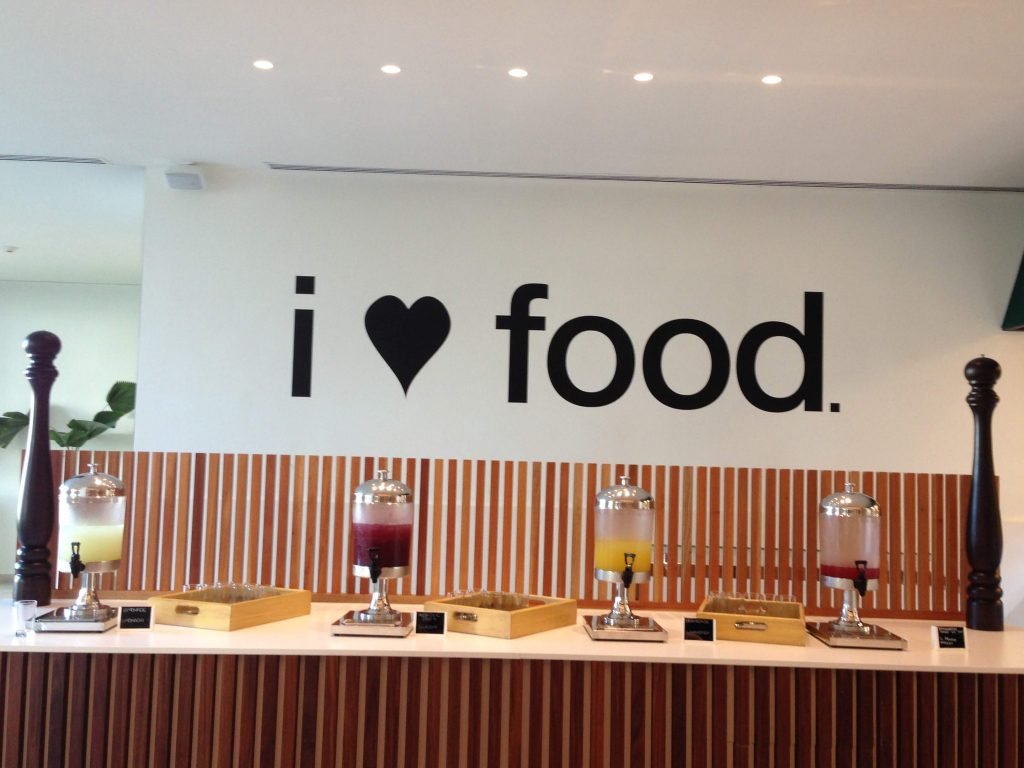 ---
Room Service
Room service was also available 24/7, and it was free. It was however not always very fast.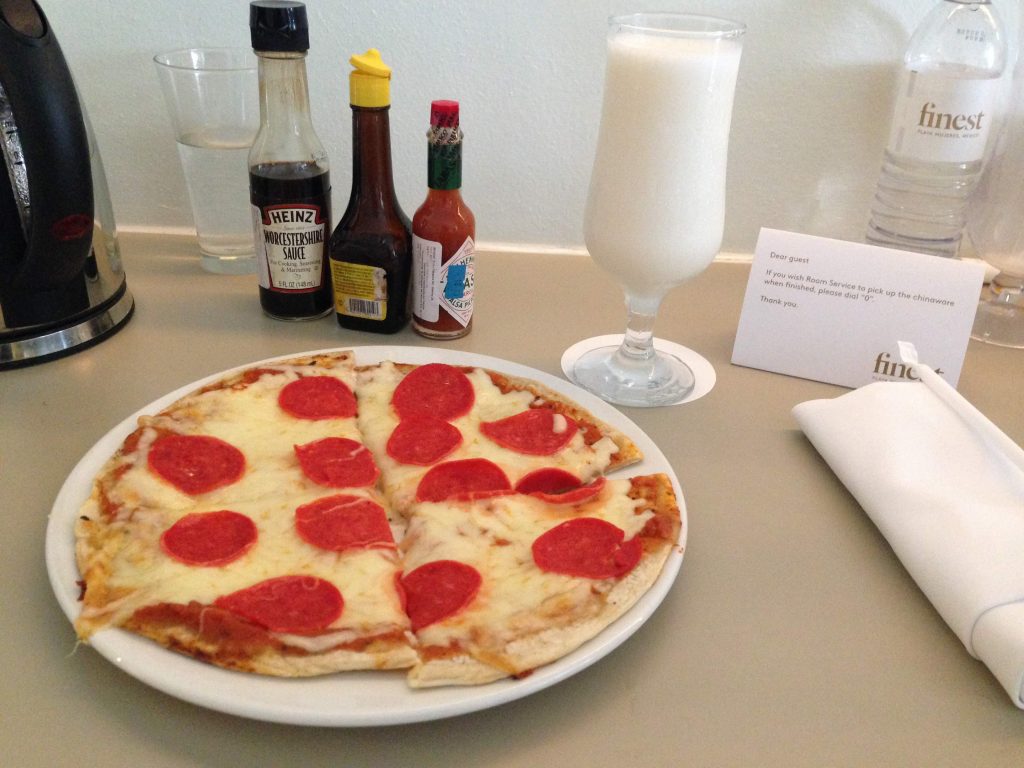 ---
The Gym
My husband and I are both avid gym goers. We like to stay active whenever we're away from home, so it was great to have access to a fully equipped gym at the resort. It had everything you needed for workouts, including weights, machines, and cardio equipment.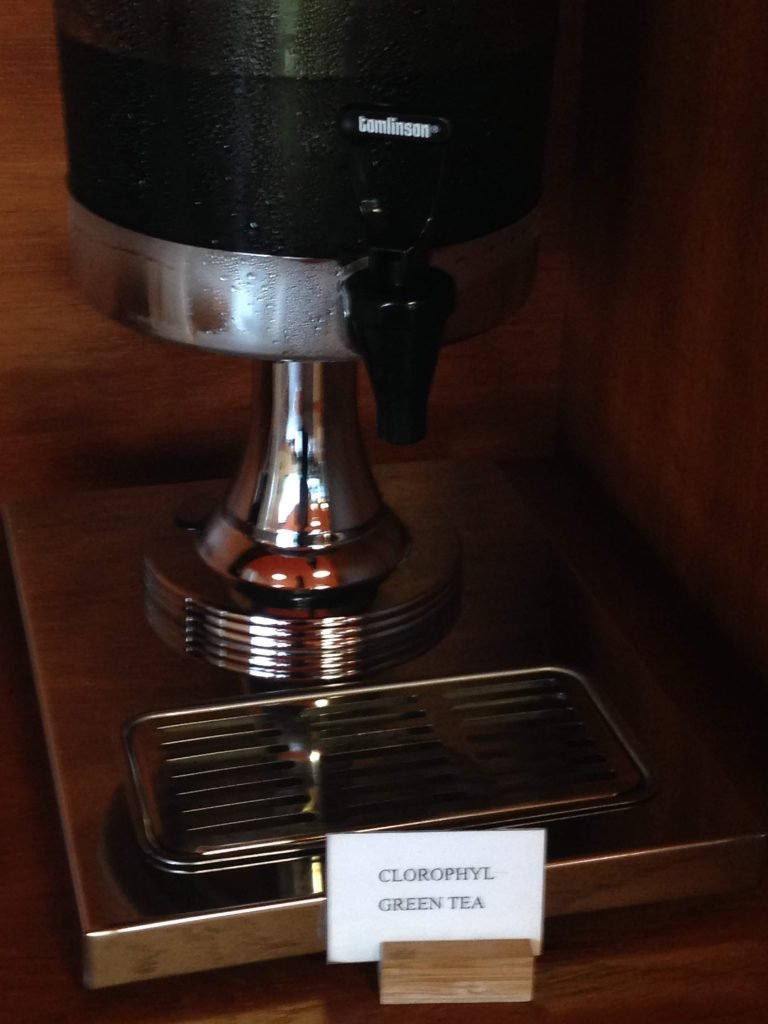 ---
Kids Club
The kids club was a huge hit with my children. They received lots of attention from the friendly staff and had endless amounts of fun activities to choose from while they were there.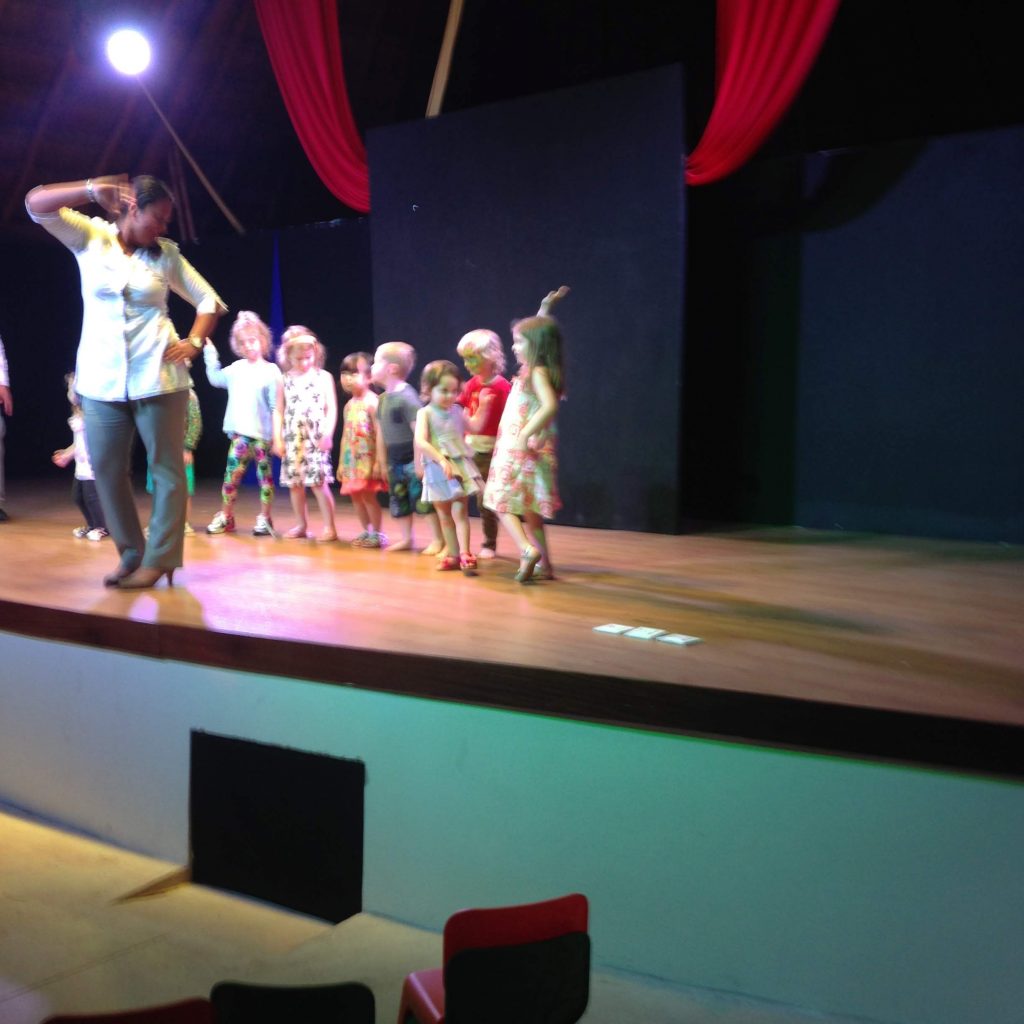 ---
Kids Water Park
The kids pool was a great place to hang out and let the kids have some fun. It had shallow waters, slides, and plenty of toys for them to play with.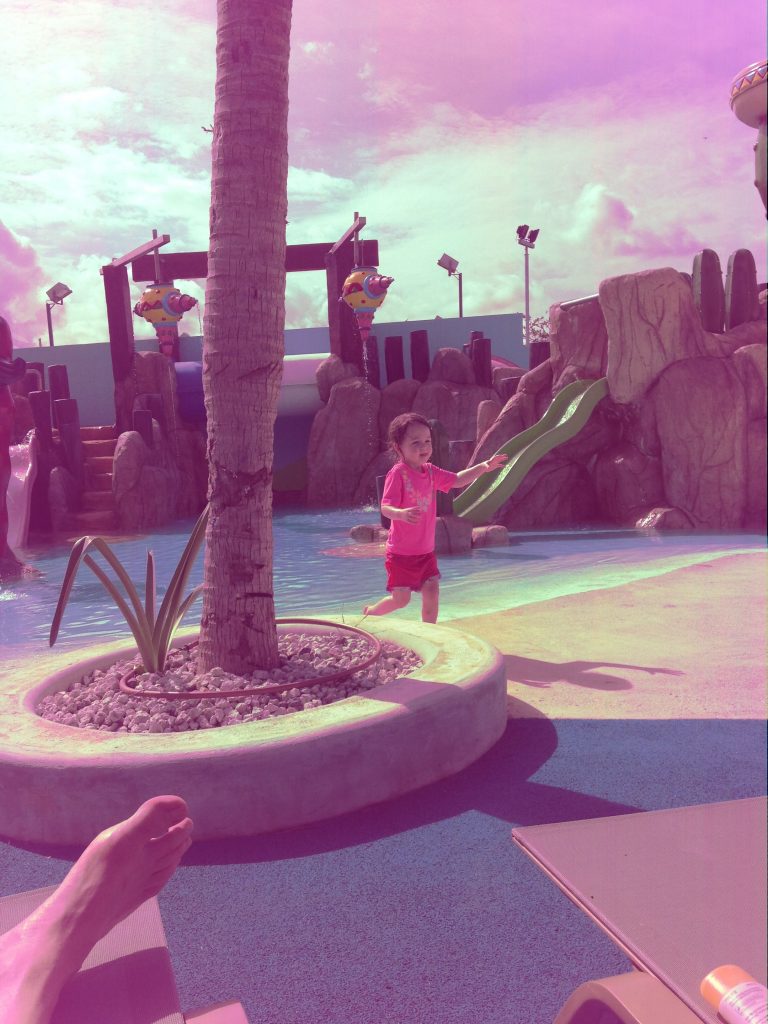 ---
The Beach
The beach at Finest Playa Mujeres was absolutely stunning. The white sand, sparkling blue water and breathtaking views made for the perfect family vacation spot. We spent our days lounging in the sun, swimming in the Caribbean sea and exploring all that this beautiful place had to offer.
---
The Swim Up Bar
If you're looking for a place to have a few drinks and relax, the swim up bar at Finest Playa Mujeres is the perfect spot. You can enjoy delicious cocktails while soaking up the sun and watching your children play in the pool. They even have a drink menu for kids. Remi loved swimming up to the bar and being able to order her own drink, which she could then enjoy floating in the water.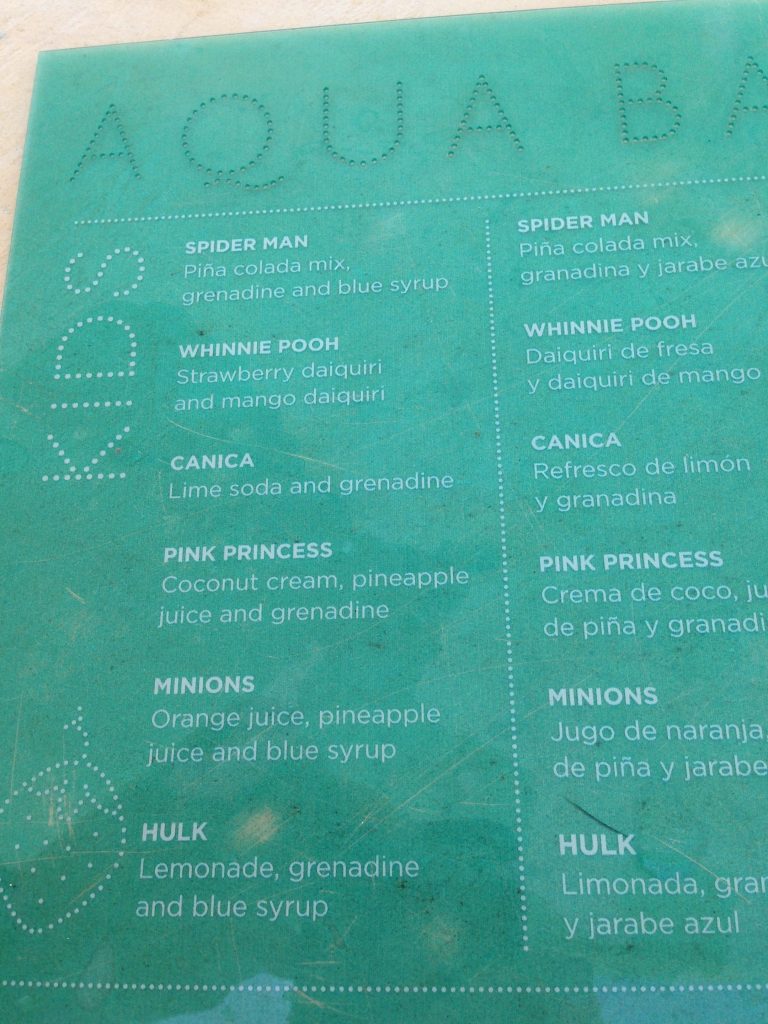 ---
Unlimited Desserts
At the Finest Playa Mujeres, you can enjoy unlimited desserts! Visit the dessert, coffee shop as often as you desire.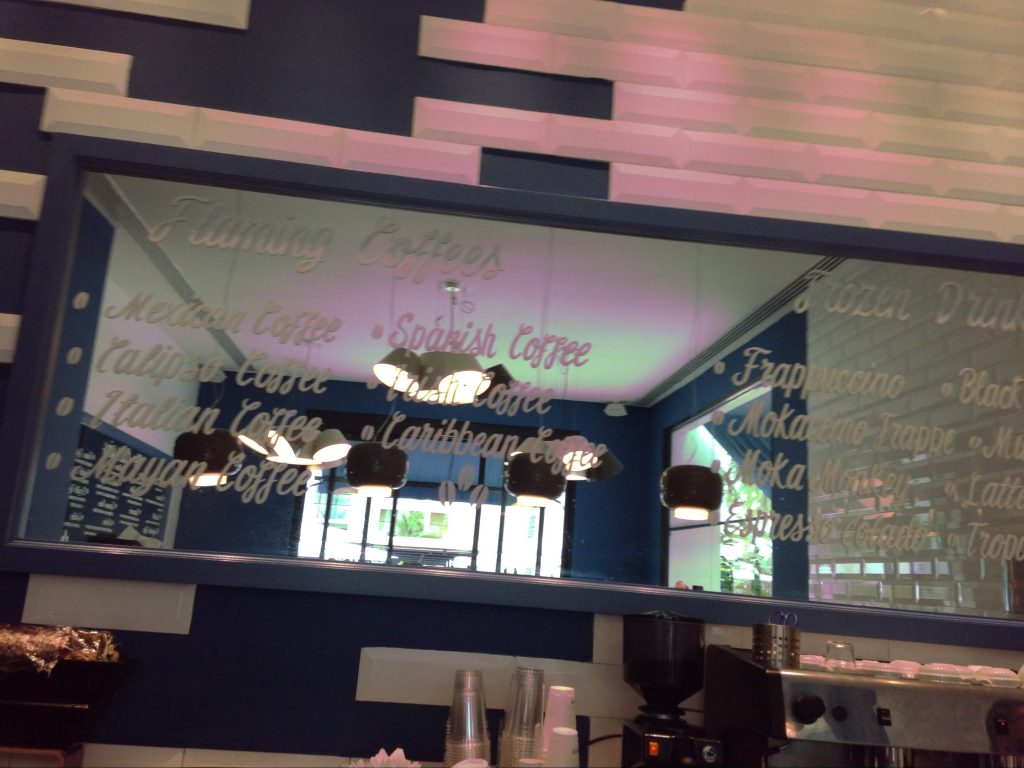 ---
Soft Served Ice Cream Stations
They have ice cream dispensers located around the resort, which is always a hit with children. Remi and Jersey could not get enough of the delicious soft served ice cream!
---
Quality Alcholol
Finest Playa Mujeres offers top shelf alcohol, which is a huge plus. It's nice to be able to enjoy drinks that are made with the best quality ingredients.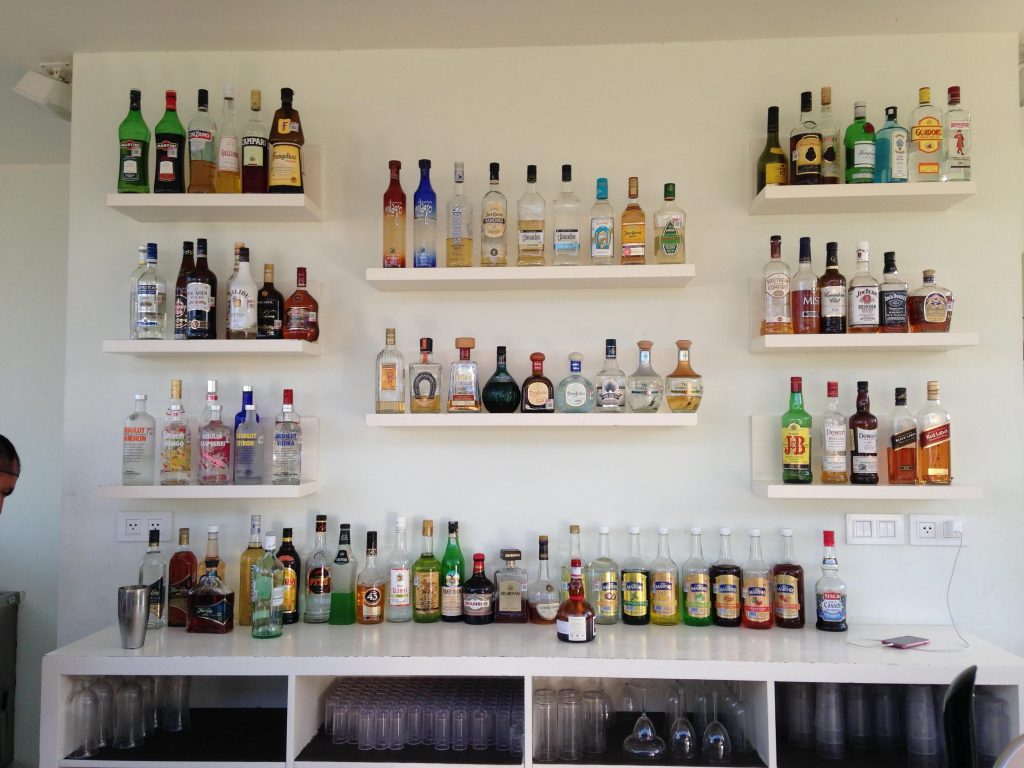 Overall, Finest Playa Mujeres is an excellent family vacation destination that I would recommend to anyone. From its beautiful location, luxurious amenities, and variety of activities, you and your family are guaranteed to have an unforgettable trip.
So don't wait, book your stay today and let Finest Playa Mujeres be your next family vacation spot! Enjoy!