Disclosure: Some of the links below are affiliate links, meaning, at no additional cost to you, I will earn a commission if you click through and make a purchase. As an Amazon Associate I also earn from qualifying purchases.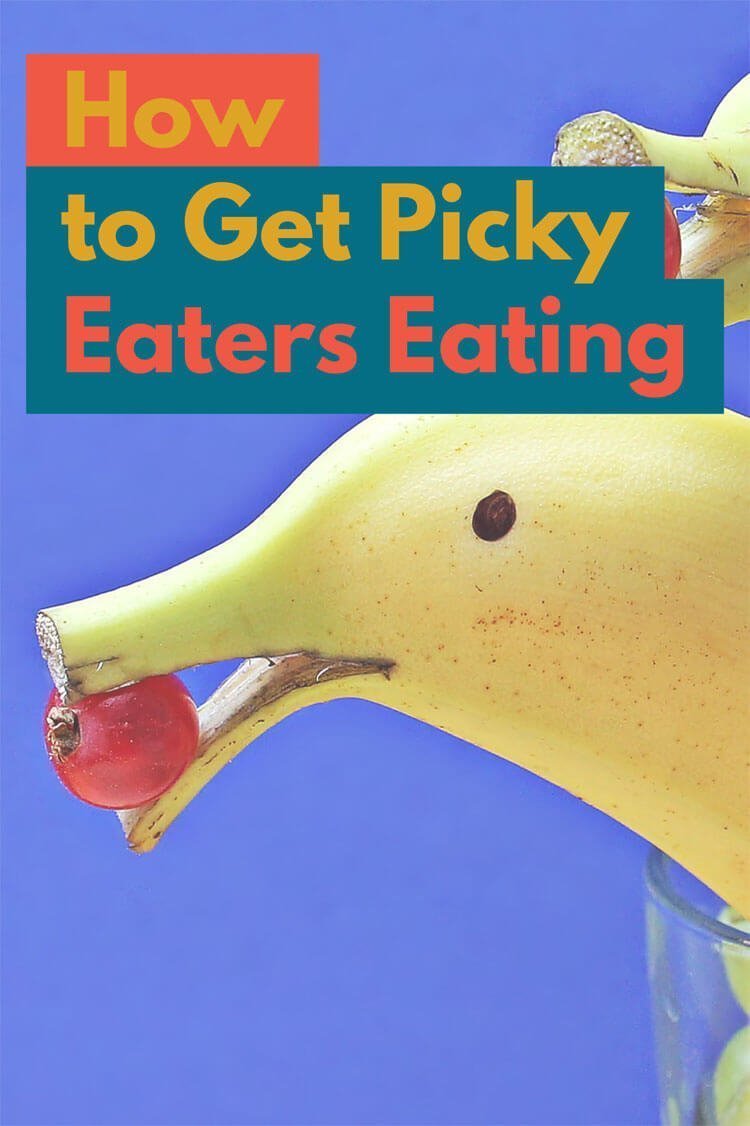 Remember your adorable little toddler who would eat everything?
All those healthy snacks for kids, broccoli, eggs, avocado and more, your kid would eat them all.
You thought you were one of the lucky parents.
Your little one isn't going to be those picky eaters you've heard your mom friends talk about.
Then one day you plate your little ones favorite healthy foods and they tell you those favorite foods are now on the, "there is no way I'm eating that" list. What happened?
We and our kids are hard wired for food variety. We have a hard-wired instinct toward food diversity, because no one food has all the nutrients we need. This means our kids crave diversity in foods.
So what do you do when your kids get board of your healthy foods. It's time to get creative. It is actually not as hard as it might seem. It can be as simple as giving your kids block cut cheese instead of strips of cheese.
Below are examples of how you can spice up your kids healthy food staples.
This is just a start of course. With the types of convince foods readability available to us, raising healthy happy eaters is become more and more unnatural. From siting and eating in chairs, to being discouraged from playing with food and getting messing, kids are missing and skipping many skills that make them adventurous eaters. Don't be discouraged there is still time to learn how to encourage our kids to gain these skills.
I highly recommend this book:

The first part of the book takes you through each step of your child's development right from birth. Since my youngest is already 2, this first half of the book left me feeling discouraged. There was so much that I didn't do right. It wasn't till the second half that it got more into what I could do now to improve my kids experiences with food, eating their lunches and having enjoyable family dinners that don't turn into feeling like we wasted a bunch of food and money.
Note: Kids often need to see a new food up to 16 times before they are willing to taste it.
Healthy Snacks for Kids
Naturally dyed eggs are a great way to make eggs more exciting for everyone. Get the recipe. Image from thehealthyroot.com

Sandwiches get pretty old fast. This has got to be the cutest twist I've seen to the plain boring sandwich.
Your kids will love these School Book Sandwiches along with other School Themed Treats to feed the hungry kids. These healthy snacks look so cute that the kids are sure to gobble them up. Get the recipe. Images from kidsactivitiesblog.com
My kids go back and forth on cheese, but once I change it up they are super excited to gobble it up. Get the recipe Image from moneywisemoms.com
Celery has always been a hard one for me to get my kids to eat. It's stringy and chewy, not the easiest food to eat, but celery is oh so good and good for you. These cute little food crafts are a great way to get them at least showing interest. Get the recipe. Image from womansday.com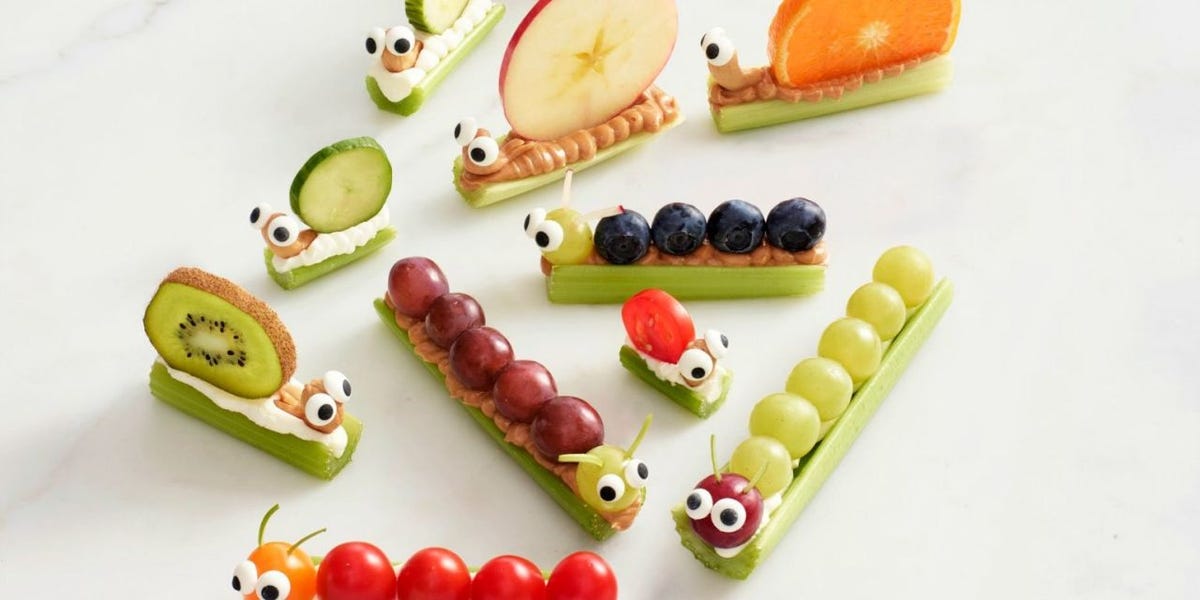 The kids are hesitant to try new fruits but they love colorful popsicles. Get the recipe. Image from foodiefun.net
I know what your thinking…who has the time? Don't overwhelm yourself. Not everything on your child's plate has to be a work of food art from the most popular Pinterst board. It can be as simple as presenting avocado in ball shapes with a melon baller. Or sticking two chocolate chips eyes on half a banana.
Kids love familiar food variety. My 6 year old loved my gluten free pancakes, until one day she didn't and she couldn't tell me why. All she could say was her mouth was telling her brain she didn't like it any more.
Now instead of making her pancakes, I use the exact same recipe to make her muffins and she loves them. For now. Try it out, change it up. I'd love to here how it goes and what you did. I still need all the tips I can get.