Disclosure: Some of the links below are affiliate links, meaning, at no additional cost to you, I will earn a commission if you click through and make a purchase. As an Amazon Associate I also earn from qualifying purchases.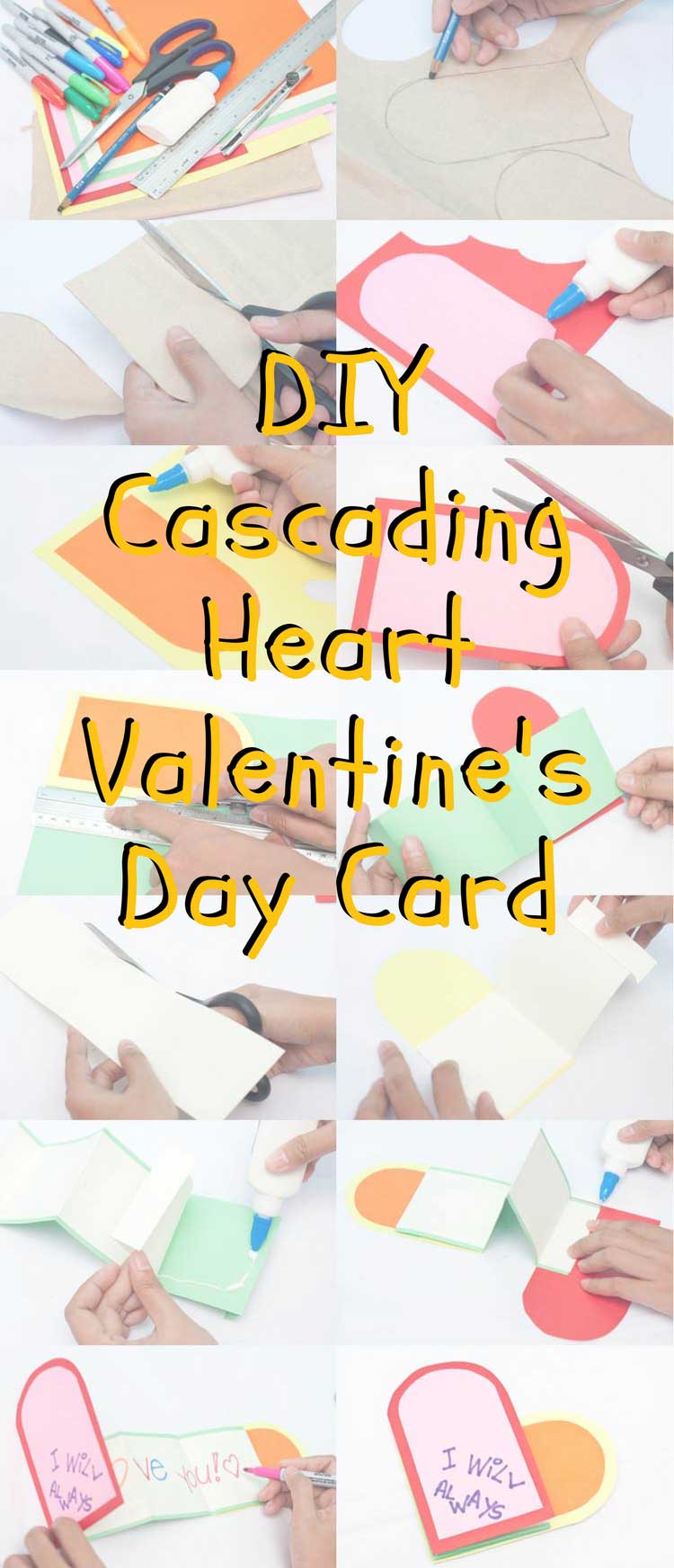 Every year I contemplate not sending out physical traditional holiday cards. It's time consuming buying them or making them, and stamps are getting more and more expensive. But… I always come back to the same thought, how would I feel if I stopped receiving physical cards? And those very special handmade cards like the Valentine's Day card craft below, I would miss them the most.
I love getting cards! I don't just toss them, I add them into my holiday decoration décor. I show those babies off! Someone thought enough of me and my family to put the effort into sending us a card!
Valentine's Day card crafts like this one are so important for kids. Not only is a great time for kids to understand and practice empathy, we can tell how nice others feel when receiving cards because we know how it makes us feel, we can make our friends and family feel more loved and appreciated, it's also a great exercise in practicing writing or printing.
With 20 some kids in their class, my girls get lots of practice printing out their name and the names of their classmates.
This cascading card, is a cute little craft you can do with the kids. The card forms a heart when you close it.
Pretty cool, right? So lets get started.
Making Your Valentine's Day Card Craft
Step 1:
Gather all the materials needed for this activity:
Red and yellow cardboard
Pink, orange, green and beige construction paper
Ruler
Cutter
Pencil
White glue
Scissors
Markers of different colors
Pattern paper
Step 2: Make a pattern of two rectangles that are curved on one side. This two should form a heart when coincided on top of the other.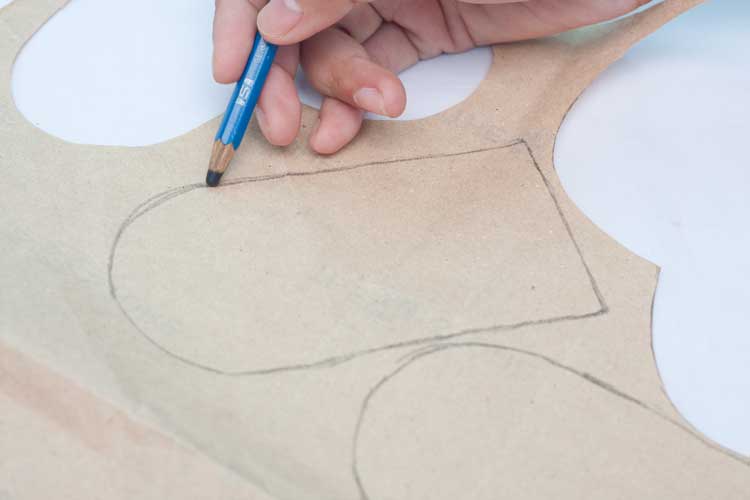 Step 3: Cut the pattern.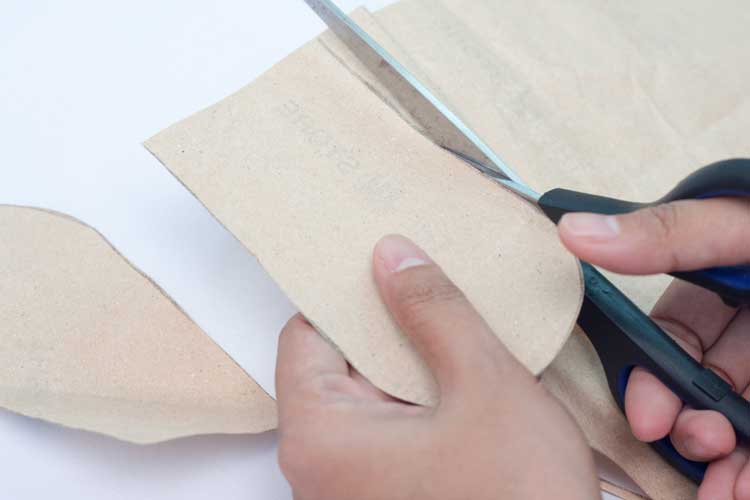 Step 4:  Using the pattern, cut one curved rectangle on a pink paper and glue this on the red cardboard.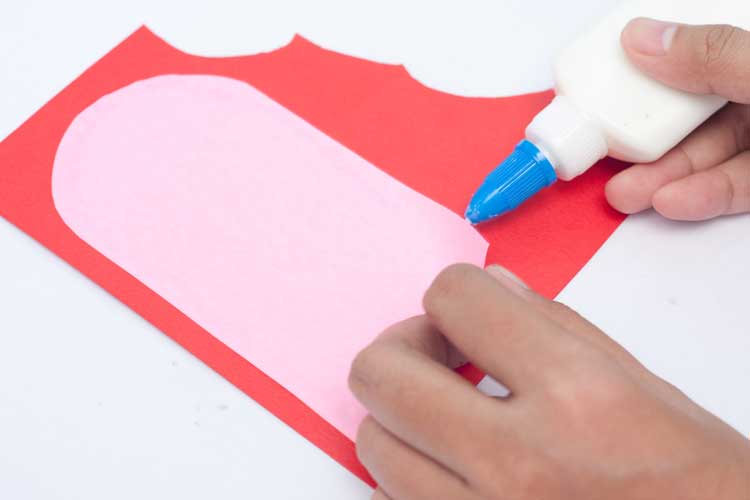 Step 5:  Cut the orange paper using the same curved rectangle pattern and glue this on the yellow cardboard.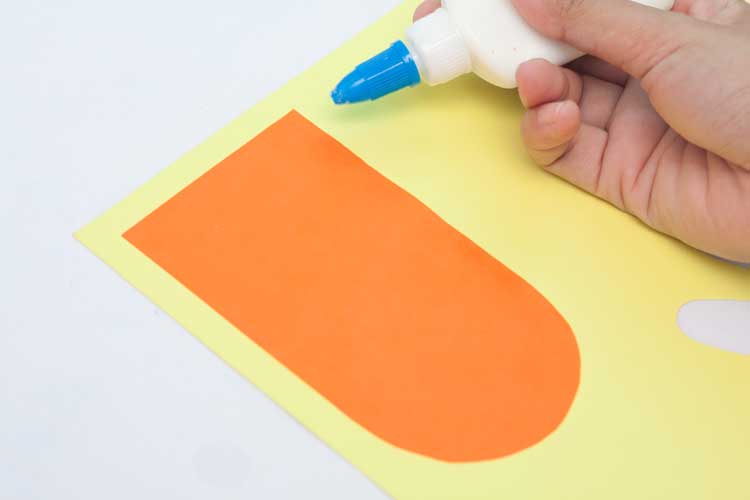 Step 6: Cut the red cardboard based on the shaped of the glued pink paper. Make sure to leave a small boarder for this. Do the same for the yellow board.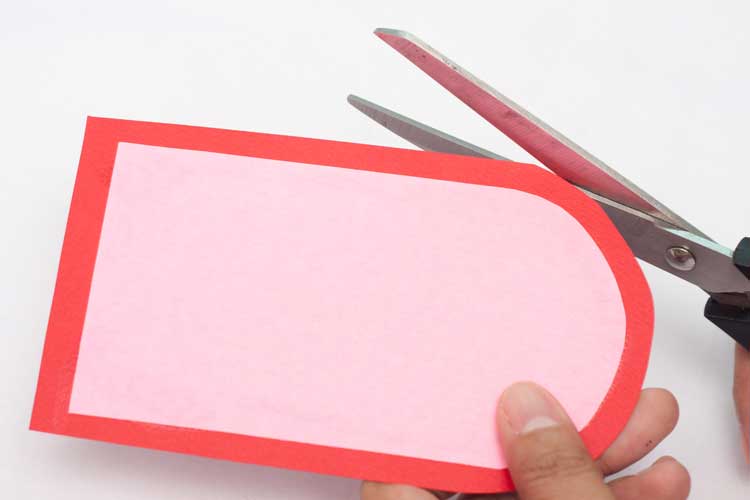 Step 7: Cut a strip of green paper based on the width of the curved rectangle cardboards.
Step 8: Fold the green strip in a cascading manner using the width of the cardboards too.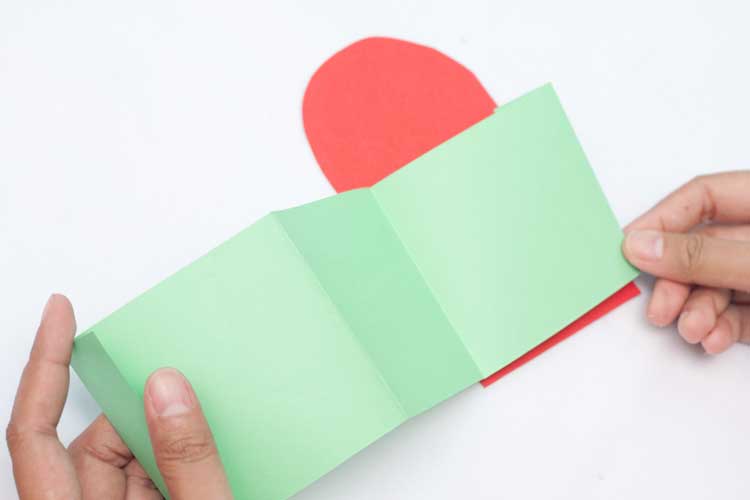 Step 9: Cut another strip from the beige paper but this is 1 centimeter thinner than the green paper.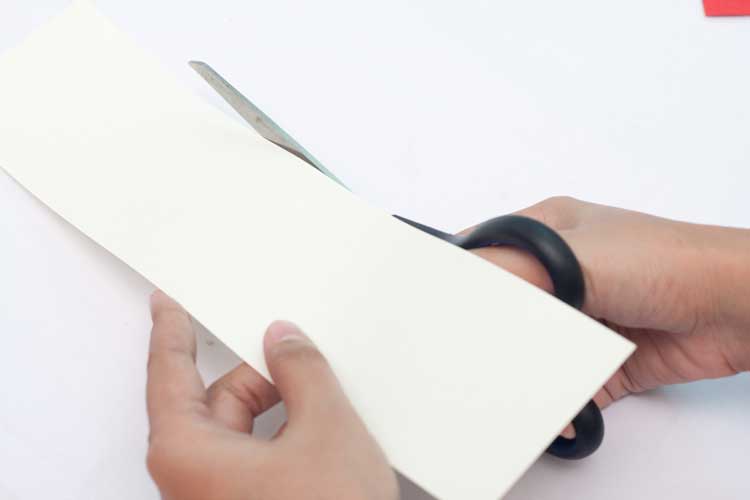 Step 10: Fold this beige paper in a cascading manner like the green one. Take note that the fold should be the same as the width of the curved rectangle cardboard.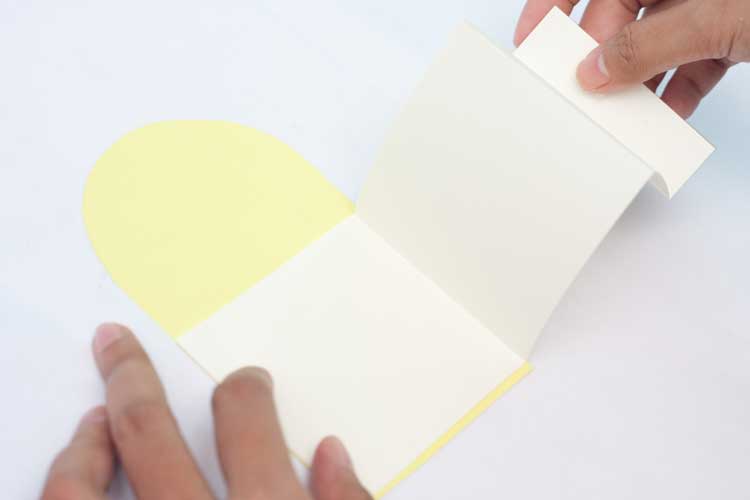 Step 11: Glue the beige paper on the green paper. The beige paper should be centered on the green.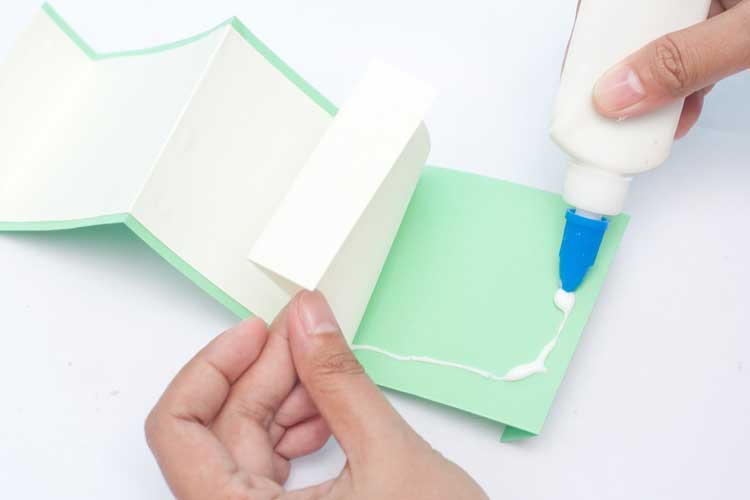 Step 12: Glue the cascading strip of paper in the middle of the two cardboards. The two boards should be aligned accordingly to form a heart when closed.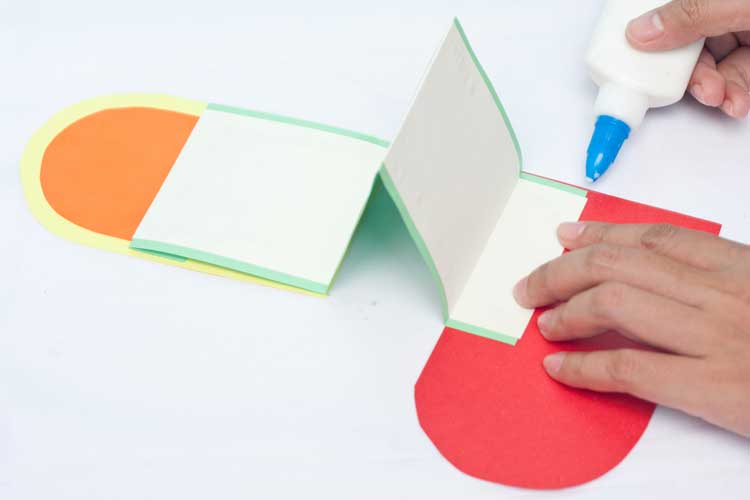 Step 13: Write your personal message on the cover and inside the cascading paper.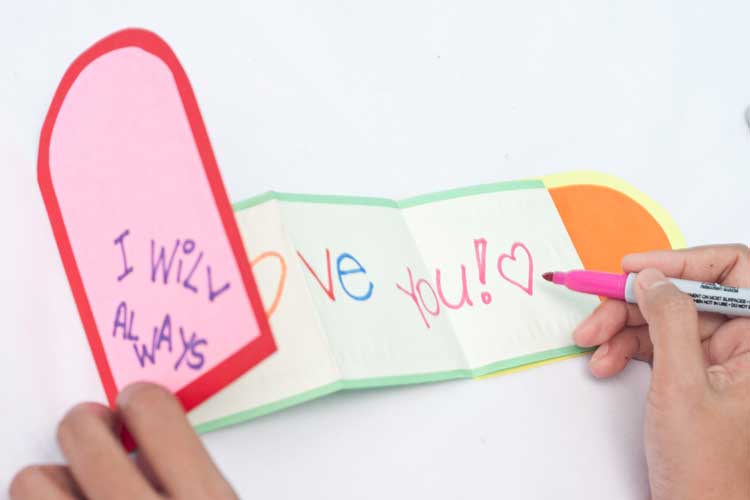 Step 14: Finished! You can now give your awesome cascading heart Valentine's Day card craft to your other half.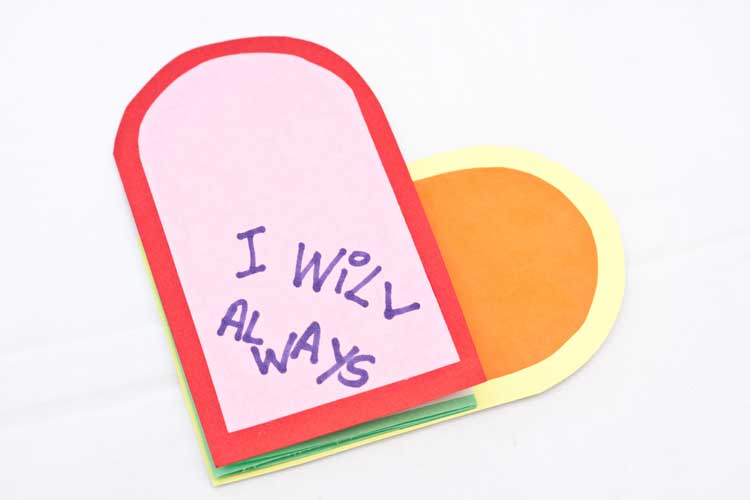 You can make the cascading paper inside longer if you want. Make sure that you perfectly align the front and the back cardboards, as well as the cascading paper in between it to achieve a clean finish. Decorations can also be placed on the card to give it more personality. This can also be placed on a pretty envelope before you give it to your loved one.