Another salad that I just love, of course one, because it's super easy and two, because it's more like a treat or a dessert.
Affiliate Disclosure: Some of the links below are affiliate links, meaning, at no additional cost to you, I will earn a commission if you click through and make a purchase.
I like to keep the nuts and raisins separate and measure out the amount I want when I'm going to eat.
I don't count the calories of the carrots or the shredded coconut but the raisins and nuts can add up.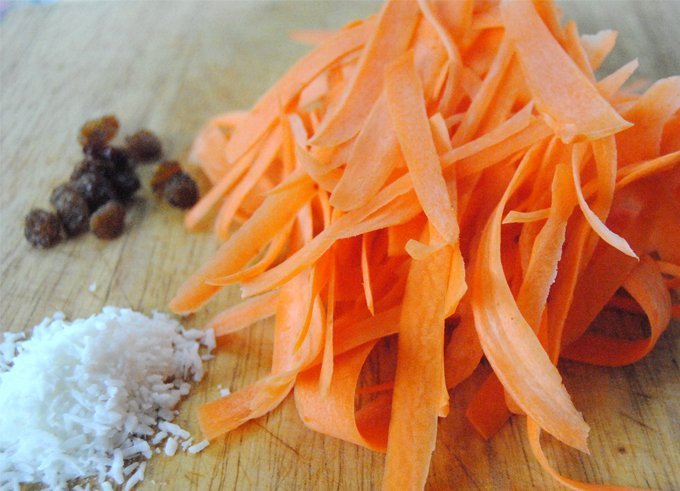 I normally will add 1 to 2 table spoons of both raisins and nuts to the salad depending on how many calories I'd like for this snack or meal.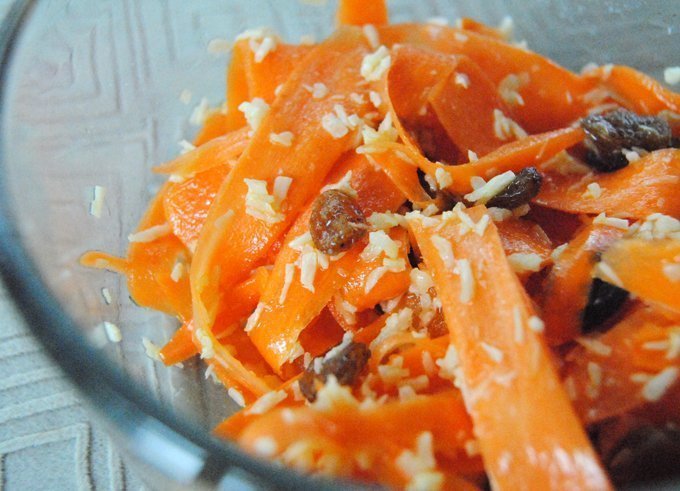 Carrot Raisin Coconut Salad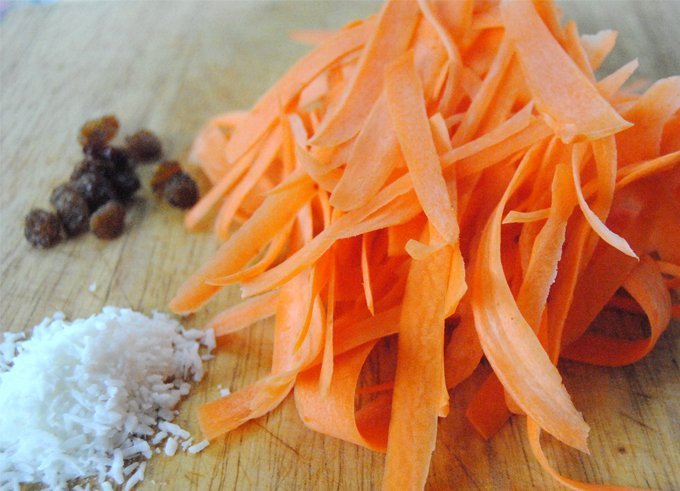 Ingredients
5 cups of loosely grated carrots.
1 cup of unsweetened shredded coconut
½ cup raisins
¾ cup nuts of your choice
2 tbs olive oil
3 tbs lemon juice
Instructions
In a large bowl combine carrot and coconut.
Add in olive oil and lemon juice and mix well.
Add in raisins and nuts to whole salad or serve on the side.
Save this yummy recipe on your Pinterest Board…