Disclosure: Some of the links below are affiliate links, meaning, at no additional cost to you, I will earn a commission if you click through and make a purchase. As an Amazon Associate I also earn from qualifying purchases.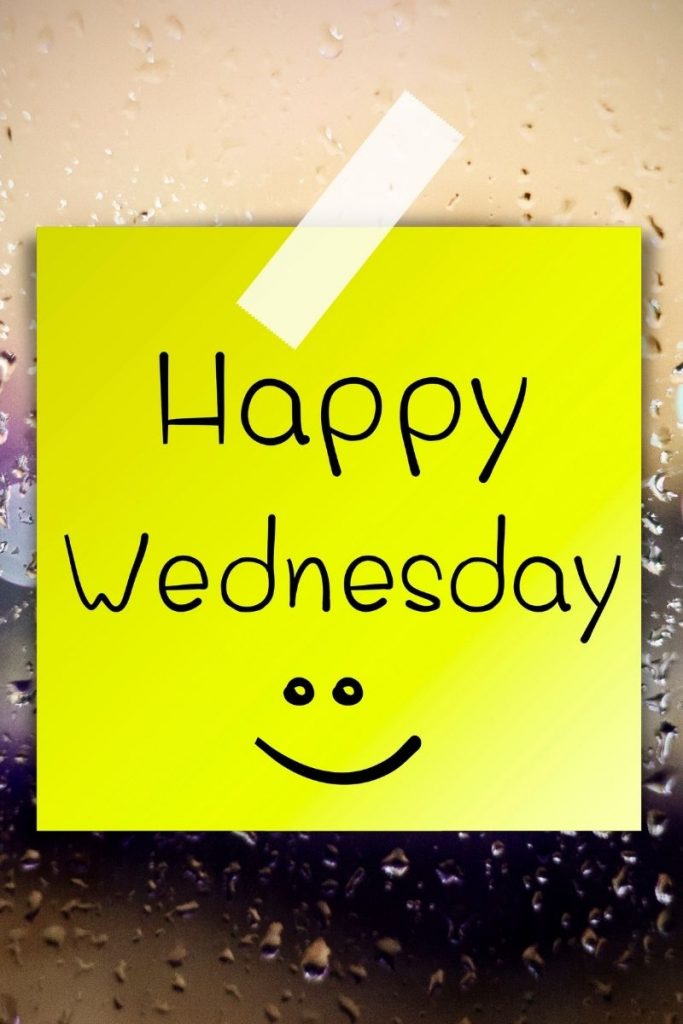 Everyone in this world needs a little humor to make their day go by more smoothly. That's why we've compiled some funny Wednesday quotes just for you!
Including funny quotes in your day can provide a lighthearted break from the everyday grind of life and spark some laughter even on a bad day. A few lines of humor can turn an OK day into a great one – so be sure to have some good laughs today!
Cute Funny Wednesday Quotes
"Wednesday is funny because it's halfway between Tuesday and Thursday." -Jimmy Fallon
Wednesday's are like Mondays in the middle of the week. ~ Lee Fox Williams
The only way I can get through Wednesday is by avoiding people who call it Hump Day. ~ Unknown
Shop on Amazon – On Wednesdays We Smash The Patriarchy: Quotes About Feminism Journal For Feministy, Fragile Masculinity, Women Rights ~ affiliate link
Good morning. Part of me is thinking 'Wow. It's Wednesday already,' and the other part is thinking 'What do you mean, it's only Wednesday?! ~ Unknown
On Wednesday, when the sky is blue, And I have nothing else to do, I sometimes wonder if it's true. That who is what and what is who. ~ Winnie the Pooh
On Wednesdays we wear pink. ~ Mean Girls
When a day that you happen to know is Wednesday starts off sounding like Sunday, there is something seriously wrong somewhere. ~ John Wyndham
After Monday and Tuesday, even the calendar says W-T-F. ~ Unknown
RELATED: 54 Short Inspirational Quotes on Life
I've heard of Monday, Tuesday, Wednesday, Thursday and Friday, but I've never heard of someday. ~ Reverend Ike
Help!!!! Why is Wednesday spelled like That !!!! ~ Blake Shelton
If all our national holidays were observed on Wednesdays we could wind up with nine day weekends. ~ George Carlin
Wednesdays were the best thing about Atlantis. The middle of the week was a traditional holiday there. Everyone stopped work and celebrated the fact that half the week was over. ~ Walter Moers
This must be the Mondayest Wednesday ever. ~ Unknown
When the president decides something on Monday, he still believes it on Wednesday.. no matter what happened Tuesday. ~ Stephen Colbert
To some, it's Hump Day. To us, it's Wednesday's getting its ass kicked and Thursday just asking Friday to switch places. ~ Dwayne Johnson
Heaven knows the difference between Sunday morning and Wednesday afternoon. God longs to speak as clearly in the workplace as he does in the sanctuary. ~ Max Lucado
Wednesday is Latin for 'Almost Friday'. ~ Unknown
They didn't want it good, they wanted it Wednesday. ~ Robert A. Heinlein
Each morning is the open door to a new world – new vistas, new aims, new plans, new things… Wednesday morning is no less. ~ Unknown
When people refer to 'Back in the day,' it was a Wednesday. Just a little fun fact for you. ~ Diana Cook
Wednesday will either make you or break you. You are either on the upward trend or the downward slid to the end of the work week. Give it all you got this Wednesday! ~ Unknown
I think vestigially there's a synesthete in me, but not like a real one who immediately knows what color Wednesday is. ~ A.S.Byatt
Shop on Amazon – Nothing Screws Up Friday Like Realizing Its Wednesday Quote Print Poster – affiliate link
It's Wednesday! I'm breathing, I'm healthy, I'm truly blessed. I'm grateful for this day. ~ Unknown
Monday for wealth,
Tuesday for health,
Wednesday the best day of all.
Thursday for crosses,
Friday for losses,
Saturday no luck at all. ~ English Proverb
It's Wednesday! It is also hump day, but it's more like the second half of my week. ~ Anonymous
The past comes back on Wednesdays in any case… ~ Philip Pullman
I've had way too much sugar today, like I woke up one morning and ate a bowl full of rainbow sprinkles with maple syrup and a side of pixie dust. It was Wednesday. ~ Unknown
Wednesday is when I miss you… Thursday is when I really miss you.. Friday and Saturday are the same; .. Sunday reminds me that we'll never be apart again!~ Anonymous
I love Wednesdays because they're basically like Fridays without the hangover, Mondays without the dread, and Tuesdays without the feeling that everything is going to shit. ~ Unknown
When they say it's a wild world, they're not kidding… I know because I've been all over it on Wednesdays! ~ Anonymous
If you don't like my Wednesday quotes or any of my other Wednesday quotes, Wednesday is just not for you! ~ Anonymous
I love Wednesdays because I don't have to work and it's the middle of the week. It also means that there are only two days left until Thursday, which is basically Friday anyway – so all in all a pretty good day. ~ Unknown
The best thing about Wednesday is that it's almost Friday. ~ Unknown
Friday is my favorite day of the week, but Wednesdays are a close second! ~ Anonymous
The best thing about Wednesday is that you have half a mind to call in sick and go back to bed… But by noon, your mood changes because Thursday starts looming around the corner. It's a great day! ~ Anonymous
Wednesday is the most beautiful word in any language – it means WINE-DAY. ~ Unknown
Sometime I think, so what if people are talking about me… But then I remember that they're probably just talking about how pretty my hair looks on Wednesdays. That's not so bad. ~ Anonymous
It's Wednesday! I can't wait till Thursday when it turns into the weekend… But then again Friday is just one day closer to Monday where we all go back to work and school… sigh, don't get me started on Mondays…. ~ Unknown
Wednesday makes men hope for happiness; Thursday creates doubts even in the best; Friday destroys all the work of Wednesday, and Saturday is a day given over wholly to despair. ~ James Branch Cabell
I love Wednesdays because on Thursday it's still sort of the middle of the week… But I'm ready for it to be more than halfway done! ~ Anonymous
It was Tuesday night when they told me I could have been a contender. It was Wednesday morning when they told me I could've had class, and Thursday night as the bars were winding down… When suddenly it hit me! ~ Paulie in Rocky
I love Wednesdays because on Thursdays we start gearing up for Friday which means all kinds of fun things are going to happen and I usually get a little pick me up and my day is looking bright. ~ Anonymous
I love Wednesdays because it's the middle of the week, but Thursday is just around the corner… It also means that Friday will eventually come! Yay for Fridays!! ~ Anonymous
Sometimes life gets hard on Wednesdays… But then to make things better, it's almost the weekend! ~ Anonymous
I'm not sure if I should be laughing or crying right now because Wednesday is here and that must mean Thursday will soon follow. Oh wait, Friday too?! You have to be kidding me? It's only Wednesday! ~ Unknown
It was Monday when my dog died and it was Tuesday when my mom stopped crying, but Wednesday is just so confusing. ~ Anonymous
It's hard to be mad at someone on a Wednesday because you know that they're going through the same thing as you… And if not then I'm sure we can think of something fun for us to do together! ~ Anonymous
More Quotes
Got any more funny Wednesday quotes? We would love to add them to the list, be sure to share them in the comments below.