---
Reading time: 9 min
Affiliate Disclosure: Some of the links below are affiliate links, meaning, at no additional cost to you, I will earn a commission if you click through and make a purchase.
Jillian Michaels 30 Day Shred. I think you'll agree with me when I say…
It's so much more convenient to have access to workouts online, then messing around with a DVD or OMG… a VHS!
Yes, I still have some of those, but no VHS player. I need to get those converted to a digital format, but that's a whole other post.
Old School Cardio Meets Modern Science… Resulting in Predictable Fat Loss With Fewer Sticking Points.

Check out Visual Impact Cardio.
Jillian Michaels 30 Day Shred Level 1
You can watch level one below or if you are looking for a total beginner level shred click over to FitFusion for the Jillian Michaels: Beginner Shred – Workout 1
It looks like level 2 and 3 have been removed.
Subscribe to my channel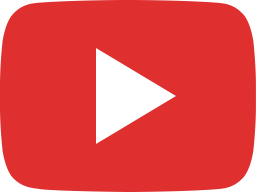 Deleted video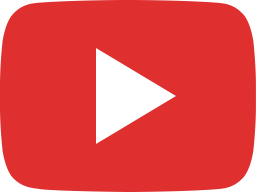 Deleted video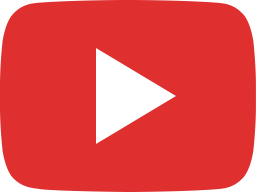 Deleted video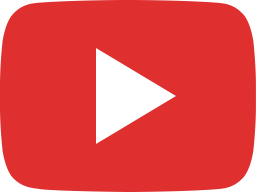 Deleted video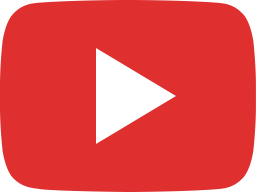 Deleted video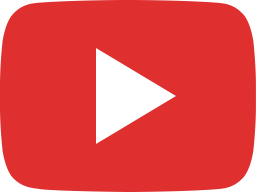 Jillian Michaels: 30 Day Shred Level 1 Round 1 Strengt Push ups Part 2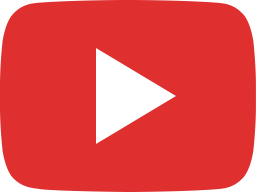 Jillian Michaels: 30 Day Shred Level 1 Round 1 Strengt Push ups Part 1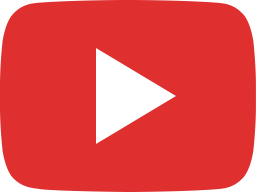 Deleted video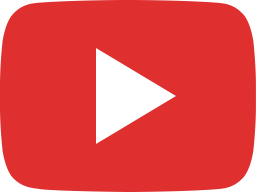 Deleted video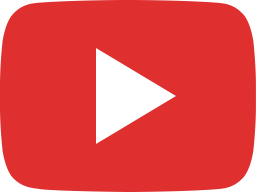 Jillian Michaels: 30 Day Shred Level 1 Round 1 Abs Reverse Crunch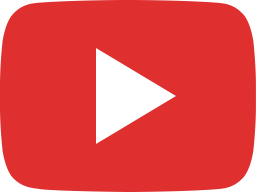 Deleted video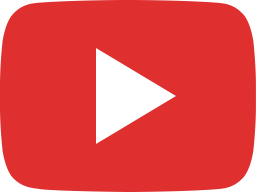 Deleted video

You can also follow along with someone on YouTube who is following along with Jillian Michaels.
It really isn't as bad as it might sound, I found some people I didn't mind following along with and added them below.
And you can watch it on US Amazon Prime. Scroll down for some more options.
The price is right
Try level 1 for just $1.99. This is awesome because it gives you the opportunity to complete 20 days of the 30 Day Shred. Totally enough time to see if you like Jillian as a personal trainer, if you find the workouts to be challenging enough, but not beyond what you're currently capable of, and it's enough time to see results.
Subscribe to my channel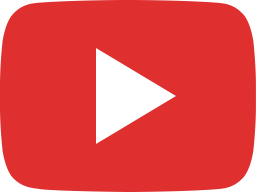 Jillian Michaels: 30 Day Shred – Clip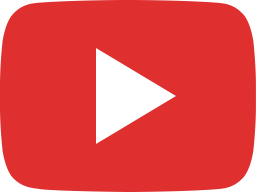 www.EatThatMonkey.tv Erica Porter takes on Jillian's 30 Day Shred Level 2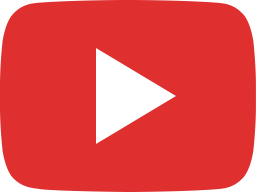 Hubneme s Jillian Michaels – 1. díl [30 denní výzva] | Niky Namasté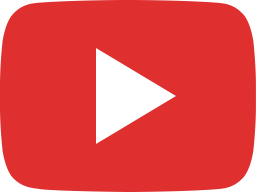 30 Day Shred Level 3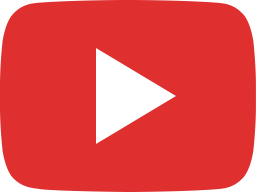 30 Day Shred / Crash Test Mummy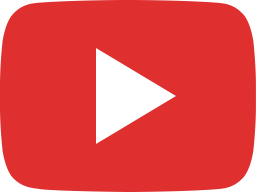 30 Day Shred Results! (With Before and After Pics)

Is Circuit Training the program for you? – 30 Day Shred Reviews
Are you ready for a tough, effective workout that's gonna make you burn and sweat?
Each level is a 20 minute workouts with a two-minute warm-up before the workout and a two-minute cool down after the workout.
Based on the title, you might think you need to be close to shredded, looking at losing those last 10-20 lbs. But that is not the case. This video is great for anyone looking to lose weight, whether it's 50 pounds or the last 10 lbs.
Even those in the intermediate to advanced fitness level say, this is an absolute butt-kicker workout. It's pretty impressive that people who workout 5-6 days a week, say these three workouts are HARD.
Taking that into consideration, if you think you can just skip level one and jump into level 2, you might be surprised. Level 2 is very challenging.
So when Jillian tells you to start at level 1, listen to her because she has seen how difficult these workouts are,even for those who are "in shape." Each workout progresses by level of intensity.
I actually got sick trying to do it…I learned that its not a jump out of bed type of work out!
The 30 Day Shred is a tough workout; you'll see that there is literally no rest in any level of this workout.
Jillian has her "girls", two women who work out behind her. One shows the lower intensity version or modified move, the other shows a more advanced move, while Jillian does the basics.
Her signature workout style is 3 minutes of strength training, 2 minutes of cardio and 1 minute of abs. The 1 minute ab portion is kind of your rest time. This type of workout is intense, but goes by awesomely quick.
Perfect for all of us who are busy and short on time. You'll be happy that this workout is only 24 minutes a day.
You'll be working multiple muscle groups as well as doing cardio all at the same time. Working large and small muscles, like legs with arms, is a great way to increase your calorie burn, which means your workout be done is less time.
I've done P90 Master Series and I run but I was surprised at how had Level 1 was for me!!
You could do an easier workout, but you would have to do it longer to burn the same amount calories.
The 30 day shred workouts includes 3 progressively challenging workout routines. You do 1 workout per day, starting with level 1.
I suggest you do that for the first 10 days, then move on to level 2 for the next 10 days, finishing of the last 10 days with level 3. It's not actually said in the video that you do each workout for 10 days, but it seems fairly common that people found this to provide the best results.
Once you've finished your first 30 days you can then pick which workout you'd like to do to mix it up, as each level is pretty challenging in its own way.
I have been exercising to DVDs for years –I thought i was sort of in shape –UNTIL JILLIAN!!!
Another great thing about the 30 Day Shred is that you do a workout each day for 30 days. That creates a habit of exercising.
Remember that once it's done, you don't have to lose that habit, it doesn't mean you have keep doing the 30 Day Shred every day, but try to do something every day to keep the habit going.
How soon will you notice changes?
You'll feel the difference in at least 5 days and, providing your diet isn't too bad you should see a difference in at least 2 weeks.
How realistic is the, "lose up to 20 lbs in 30 days"?
It really depends on your diet and where you are starting from. If you are starting from a couch potato who can't remember the last time you exercised, 20 lbs in 30 days could be very realistic if you follow a proper meal plan. If you've been exercising for a while, but your diet is crappy, I'd say 10 lbs is realistic if you follow a proper meal plan.
Short and to the point! It gets the job done, and leaves you feeling sore!
If your diet is clean and you are already exercising, depending on what you were already doing I'd say 2-3 lbs is more realistic.
Ultimately, in the end, though no matter where you are starting from in your weight loss journey, remember your end goal really is to lose inches not weight. So make sure you take some measurements before starting, that way if the scale is slow to move, you can tell by the measuring tape if you are still a making progress. The places you'll want to measure: waist, hips and thighs.
You've probably heard that abs are made in the kitchen, not the gym. That means that you can't out work a bad diet. The point of exercise is actually to build strength and improve your cardiovascular system, and again the 30 Day Shred delivers strength cardio and abs. Many have commented on noticing improved fitness in as little as 5 days.
It might be really tough the first few days but if you fight through it you will succeed….
If at the end of 20 days you've seen and felt results you can go and buy level 3 on Amazon for $1.99 or you can try a BeFit 7 day subscription trail and watch it for free.
Or just buy the whole Jillian Michaels 30-day Shred dvd for under seven bucks.
Just note, one of the complaints about the DVD is that you can't fast forward through the introduction, which is about 3 minutes. This is why I would recommend just buying the digital versions.
Equipment needed:
Hand weights, 5 lbs is a good starting weight. If you can't remember the last time you worked out, doing this workout even with two cans of food will still probably leave you sore the next day.
Some people use suspension straps or resistance bands instead of weights.

And a mat if you are working out on a hard surface.

What to do after the 30 Day Shred
Check out Banish Fat, Boost Metabolism for cardio and try Trouble Zones or Ripped In 30 for strength training. These are a bit longer, but you're ready for them.

I've been doing P90X and this DVD is a whole lot tougher, in my opinion! I thought I was going to die the first day!
If you find that the 30 Day Shred is too much for you right now, even with the modified moves you could always try Jillian's Frontside and Backside for Beginners. She still uses her signature workout routine of cardio and then weights, but it's a much slower pace, making it easier to keep good form.
Cons – Why the 30 Day Shred might not be your workout
The reviews are hit or miss.
Jillian's personality tends to be a love or hate. Some love her "tough love" and "encouragement." Others find her very annoying.
Throughout the entire workout you will be hearing Jillian telling you things like not to phone it in, reminding you that if you want to see results and only work out for 24 minutes you need to push it, she also reminds you to think about why you are doing this. Many find this type of motivation really works for them. Others not so much.
If you have previous injuries such as knee issues or back issues, especially a herniated disc, this might not be the workout for you. This is a quick workout, but it's very, VERY important to go at your own pace through each exercise. Yes, you want to push yourself, but it is more important to have strict form than it is to get each and every rep in.
Jillian includes a number of movements that other trainers say make you more prone to injuries.
You have disc injuries. With every injury, comes a list of exercises you probably shouldn't do. If you have had a herniated disc, sit ups and crunches are on the naughty list. Now that doesn't mean you actually can't do the 30 Day Shred, it just means you need to pick more appropriate ab exercises to do instead. Planks are great!
If anything ever doesn't feel right, do not try to push through it, find an exercise to use instead.
If you have to keep up with the instructor, this is not your video. Not that you can't keep up with her, you very likely could, but if you are the type of person that has to do 20 lunges in the allotted time because Jillian is yelling at you to get it done.
Your personality could potentially put you in harm. The 30 Day Shred has exercises that some would call "risky", they must be done with care. You need to become proficient at each exercise before trying to race the instructor. I think this is why a lot of people say this workout video has caused them serious knee injuries, form must always come first.
Knee issues are extremely common, so can you do this workout if you have knee problems?
I'm afraid the reviews are seriously mixed. There are modifications for most of the exercises except for things like jumping jacks, squats, lunges and butt kicks. This workout is quick paced, if you do any of these exercises to quickly with bad form you could be in for trouble even if you didn't start out with knee issues.
I won't lie, I've seen some reviews where the person who never had anything wrong with their knees, tore their meniscus and had to have surgery (not kidding). Was the injury caused from poor form, I don't know.
But there have been enough people saying they had knee pain after this workout that if you already have a pre-existing condition I'd think twice before trying this one. Having said that, there are actually a number of reviews saying, that after a few days of doing this workout, their stabilizing muscles became stronger and their knees actually hurt less.
One person said when they started doing Jillian's workout they were taping their knee for added support due to knee pain from bursitis. After about 3 weeks their knees were strong enough, they didn't have to tape anymore!
You know yourself best. Be honest with yourself about your form and do you have the ability to push yourself and listen to your body at the same time.
If Jillian is yelling at you with her "take no prisoners" approach, do you have the ability to slow it down a notch and make sure you're using strict form on things like lunges.
No rest days.
If you feel your muscles need a day or two in between, this type of workout to recover, you might not get the desired results. I am not a trainer, but from my workout experience I would say this type of workout doesn't require as much rest as if you were doing heavy weights lower reps. Your risk of over training is much lower when you are doing high reps low weight, but again that is just my opinion.
You don't like being yelled at. I don't think Jillian actually yells in this video, but I can totally understand when people say they find her annoying. She does talk a lot on things that are irrelevant, like how great "her girls" look and how awesome they are. It might not be so bad, but if you're doing her workout everyday you may want to mute her after a bit. lol

Not Sure If Jillian is Worth Your Time?
Still thinking about doing the 30 Day Shred?
Check out this thread on MyFitnessPal.com for 30 day shred reviews The Ultimate Before and After Shred Results Thread.
I've been an avid runner (approx. 20 miles/week for the past 15 months) and a moderate weight trainer …..And it kicked my butt!