Disclosure: Some of the links below are affiliate links, meaning, at no additional cost to you, I will earn a commission if you click through and make a purchase. As an Amazon Associate I also earn from qualifying purchases.
Achieving your goals can be a daunting task. But with the help of these printable coloring sheets, it can be a lot easier.
The printable sheets will help you track and visualize your goals, monitor your progress. And give you a sense of accomplishment once you've reached your goal.
This monthly goal tracker printable is an excellent visual way to track your daily and monthly progress to staying consistent on a goal.
Print these sheets out and color in each day that you make progress towards your goals. Reflect on how far you've come and stay encouraged by seeing the number of days you have kept up your goal!
See how far you can take it! What goals can you reach if you stay focused? Keep track of your goals in this monthly goal tracker printable and feel a sense of accomplishment every time you look at it.
Share with us on social media what goal are you tracking this month and which color you chose! We can't wait to see your progress and encourage you on every step of the way. Happy tracking!
Remember: If you're in a bad mood, your brain will tell you that nothing has gotten accomplished. If you're in a great mood, your brain will tell you everything is good, your a rock star.
The only way to know for sure is to track, to measure.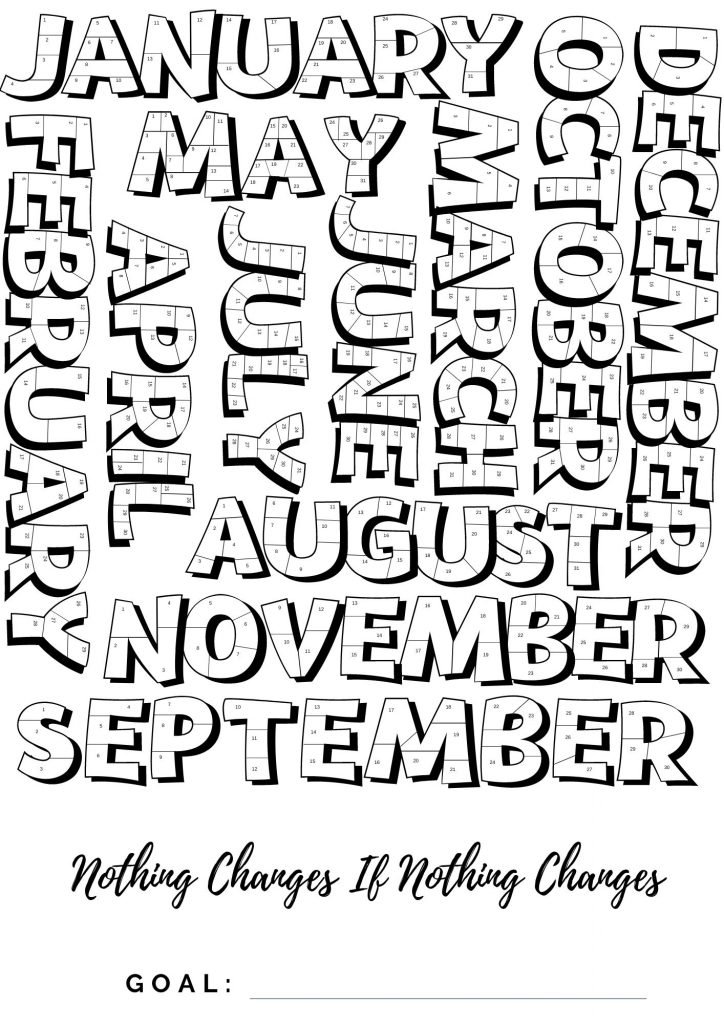 Click on the image above to save and print or sign up using the form below to get sent the 3 different color tracking sheets in PDF format.
1 page has the months with the numbered days, 1 page has the months with just the squares no numbers and the other sheet has just the months.
More Printables You Can Download Now