Disclosure: Some of the links below are affiliate links, meaning, at no additional cost to you, I will earn a commission if you click through and make a purchase. As an Amazon Associate I also earn from qualifying purchases.
I saw this type of monthly goal tracker printable on Pinterest a while ago and then I couldn't find it any more, so I decided to make my own version.
It's the same idea as a sticker chart.
You could pick one goal for the year, or choose a different goal for each month.
Either way, knowing that if you don't complete the goal each day, you will be missing a small bit of color on your tracker is an extra push of motivation.
It's also a great way to see what you've accomplished over the year.
So many times, we tend to look back on the day, the week, the month and the year and wonder what we did.
The brain isn't the best at retelling you an accurate story.
Lamare Habit Tracker – Inspirational Habit Tracking Journal
If you're in a bad mood, your brain will tell you that nothing has gotten accomplished.
If you're in a great mood, your brain will tell you everything is good, your a rock star.
The only way to know for sure is to track, to measure.
Review.
Track.
Repeat.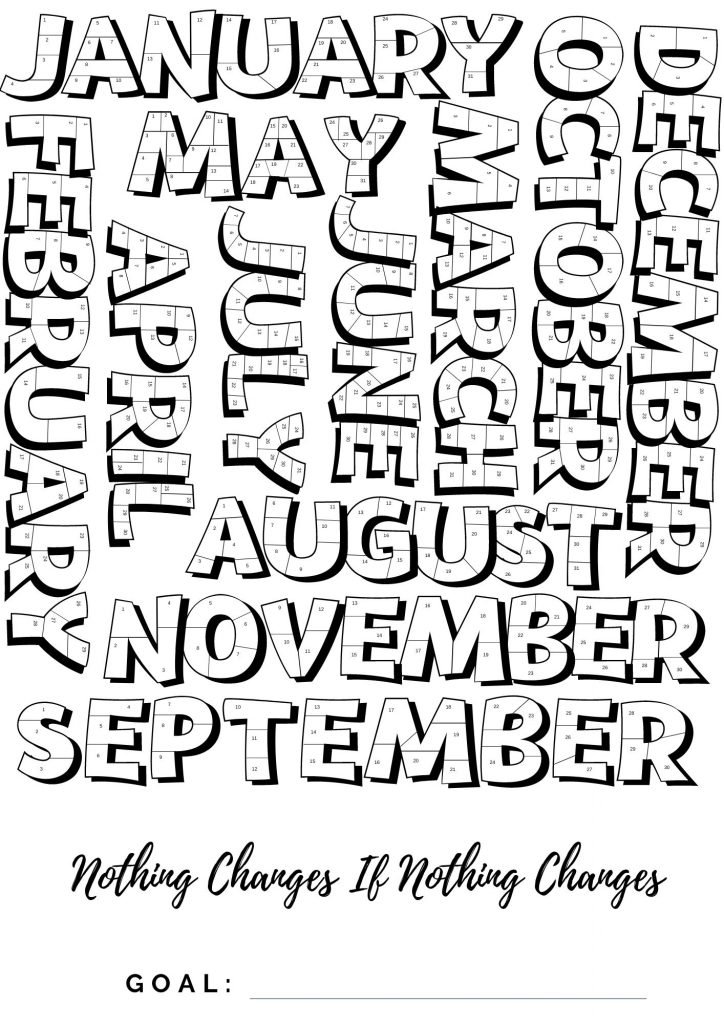 Click on the image above to save and print or sign up using the form below to get sent the 3 different color tracking sheets in PDF format.
1 page has the months with the numbered days, 1 page has the months with just the squares no numbers and the other sheet has just the months.
More Printables You Can Download Now