Keto Vanilla Pudding, you know it's good when my kids are actually excited about it. Not so excited about keto vanilla chia pudding. Anything grainy in smooth food makes them upset. But I personally love chia seeds so both of these recipes are great for me.
Affiliate Disclosure: Some of the links below are affiliate links, meaning, at no additional cost to you, I will earn a commission if you click through and make a purchase.
As a mom it's hard to find anything healthy that my kids will consistently eat.
It's taken me a while to find my own personal comfort foods that are actually healthy, like sweet potato toast, Mexican corn in a cup, and cucumber turkey sandwiches, but my kids are not so easily impressed.
Their favorites so far the chocolate macaroons, pink pancakes, the breakfast cookies and now keto vanilla pudding.
It takes a little longer then I would I would like, I'm horrible at waiting for anything. So putting something in the fridge and having to wait for at least 6 hours is painful but worth it. It's super easy, keto friendly, low carb vanilla pudding.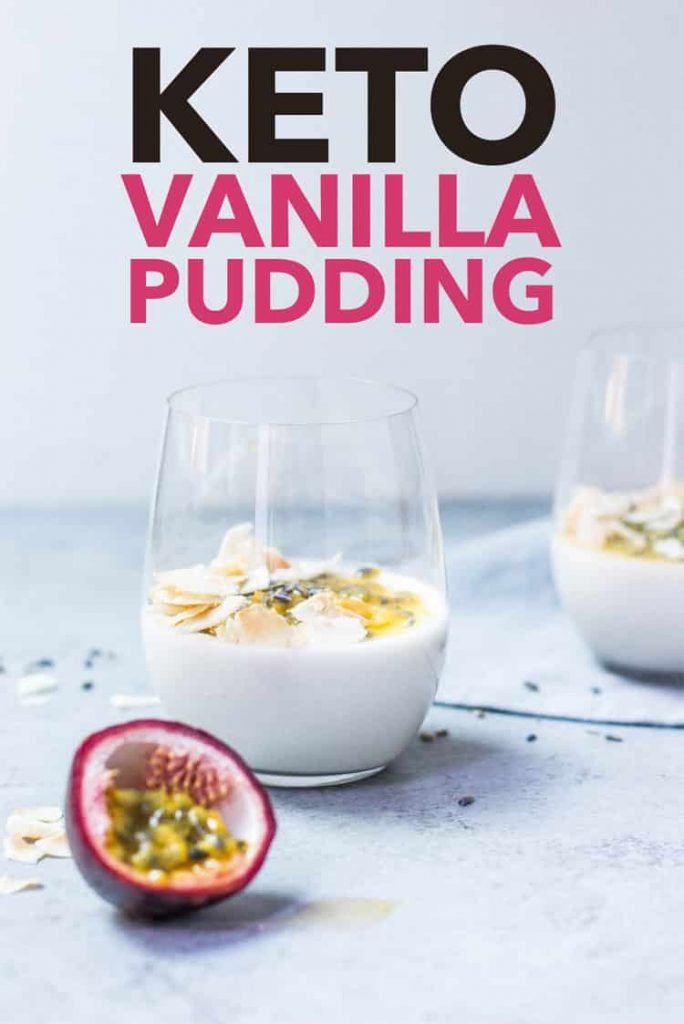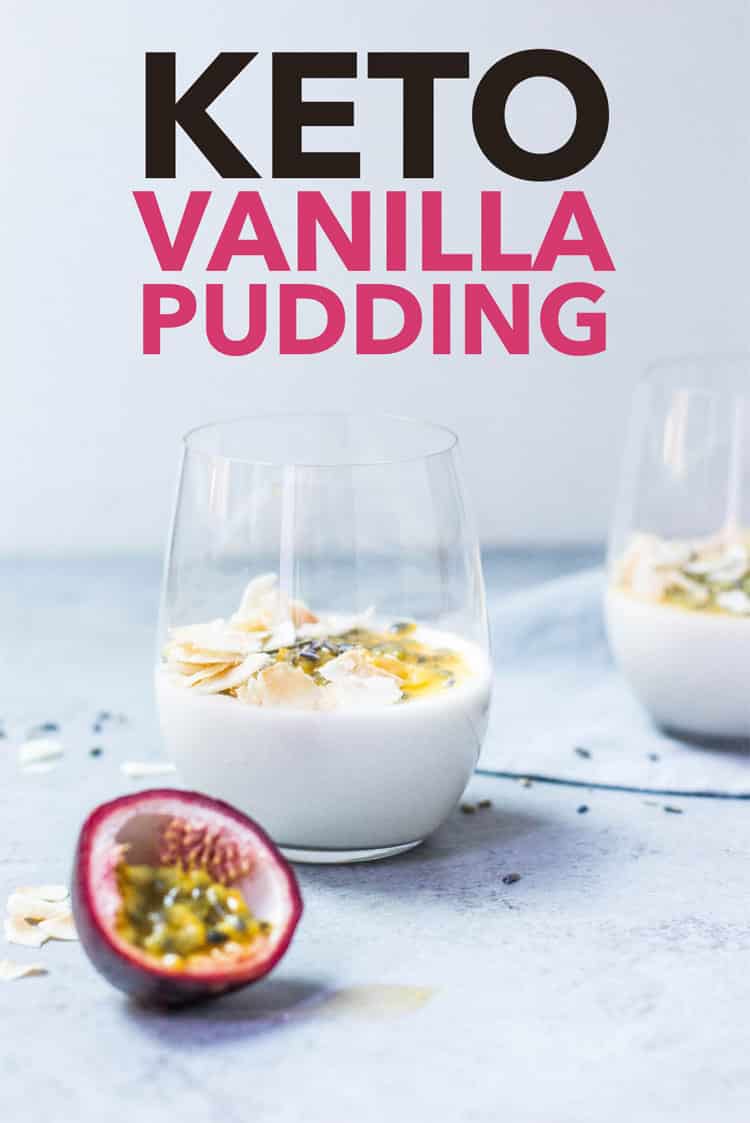 1 Batch of Vanilla Pudding (10 servings)
1 can, coconut milk (full-fat)
4 egg yolks
5 tbsp arrowroot powder
1 1/2 tsp vanilla extract
1/3 tsp liquid stevia (or to taste)
1/4 tsp pink Himalayan sea salt
What You'll Need:
Separate egg yolks from egg whites. Save egg whites for another recipe. Use or create a double broiler as shown. Set heat safe bowl above boiling water for gentle heating.
Whisk egg yolks and arrowroot together in a mixing bowl.
Slowly add in coconut milk while whisking. Whisk periodically for 12 minutes. Pudding will thicken over time as you heat and whisk.
Remove from heat and add stevia. Add vanilla extract to pudding.
Whisk to combine. Add salt. Whisk to combine.
Pour into a sealable or air-tight bowl.
Refrigerate overnight for at least six hours.
Enjoy.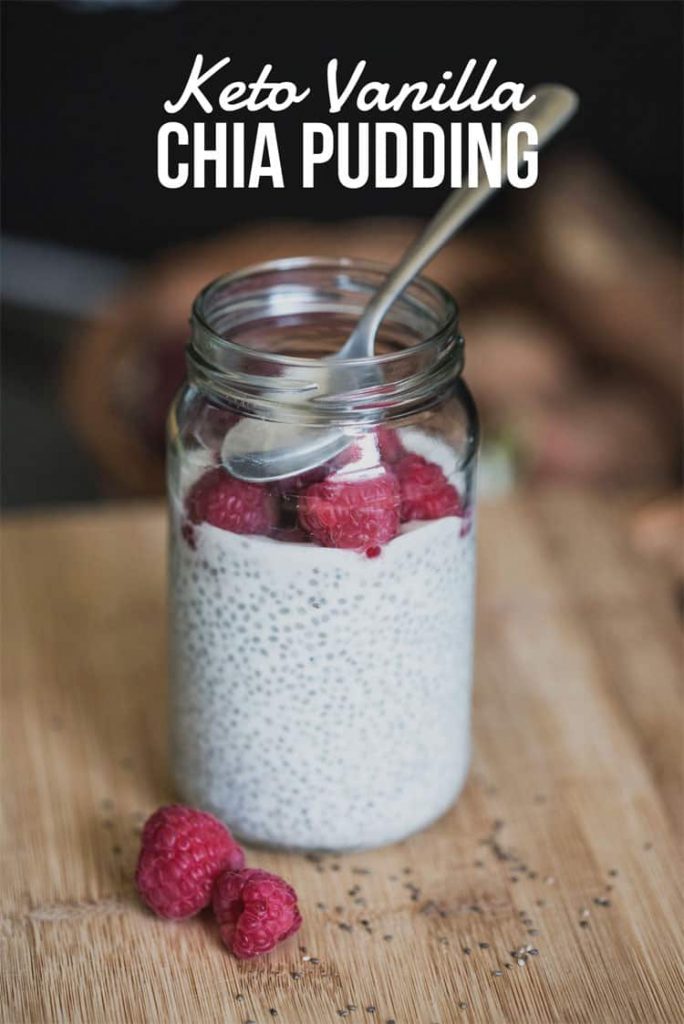 Add 30 oz Almond milk/Coconut milk to a mason jar.
1 tbsp cocoa powder
Shake well
1/4 tsp chocolate Stevia, the more cocoa you use the more Stevia you will need.
1/2 cup of chia seeds. You can add more chia seeds for thicker texture.
Add chia seeds and immediately put the lid on and shake well.
Leave the jar on it's side on the counter or in the fridge for about 10 minutes and shake again. Keep in the fridge for a few hours to thicken.
Enjoy.
Chia seed pudding is very versatile. All you need is to add 1 1/4 cup of liquid with 1/2 cup of chia seeds, some sweetener, mix and let rest for 15 minutes. Then add your preferred flavors. Exotic flavors, classic treat flavors, limited fridge space, fruit obsession flavors.
The infographic below will not only provide you with a number of great ideas, but I'm sure it will get your mouth watering to. I need to go make the dark chocolate raspberry pudding right now.
If your kids already love chia seed pudding they these will be great for mixing it up. If they aren't excited about the seeds yet, they might be more intrigued if they could choose from all the options and help you make it.
That's what I'm going to try. Which probably means for me at least that we will make every single flavor, they will pretend to taste it and I will be eating the rest.
Not a super bad thing.
I have been able to sneak chia seeds into their pink pancakes, which gets completely blended up so they don't notice.
I'd love to hear how you liked the keto vanilla pudding recipes and any of the other flavors. And if your have kids that eat chia seeds I'd love some tips. Please fill me in, in the comments below.
For more healthy recipe options check out gluten free garlic bread, fruit nut wrap or gluten free banana muffins.