Disclosure: Some of the links below are affiliate links, meaning, at no additional cost to you, I will earn a commission if you click through and make a purchase. As an Amazon Associate I also earn from qualifying purchases.
Turkey is a holiday favorite and usually there is more meat than you can handle.
You can only have so many turkey sandwiches before you grow tired of them. So what are you to do with all that leftover meat?
Use the leftovers in your meals for the coming week.
One very simple way is to substitute whatever meat the recipe calls for with turkey.
It is easier than it sounds and can be used in family favorites.
Check out these four turkey leftover ideas you can use the meat for something your family already loves.
Turkey Chili
Full Turkey Chili Recipe from FreebieFindingMom.com
The first way you can use up your turkey leftovers is by making a healthy batch of chili.
This not only is a great way to use up your turkey, including ground or shredded turkey, but it will also be a healthier chili than traditional recipes.
To make it even healthier, reduce the amount of beans you are adding and add in some more veggies.
Tomatoes, onions, and bell peppers are common, but that doesn't mean you can't cut up celery, carrots, and cucumber and add it to your chili as well.
Turkey Meatballs
Turkey Meatballs with Tomato Sauce Recipe from LivingSweetMoments.com
If you want to have a dinner with meatballs, you can also use turkey for those.
For meatball, ground turkey is going to be needed, along with breadcrumbs and parmesan that is finely grated.
Some seasonings that are typically used for meatballs include ketchup, tomato pasta, salt, pepper, garlic, parsley, and basil.
You will also need milk, onion, and some olive oil.
Turkey Meatloaf
Best Turkey Meatload from MoneyWiseMoms.com
Does your family like meatloaf but you are concerned with the lack of health in beef?
If so, you can definitely reduce the fat and calories in your meal by using turkey instead.
Once again, ground turkey is needed for meatloaf, but you can create a similar consistency with a food processor.
To your ground turkey, you will add butter, salt, pepper, ketchup, garlic, onion, and Worcestershire sauce.
You also need an egg and breadcrumbs, which are going to help the meatloaf stick together in the meatloaf pan.
Turkey Tacos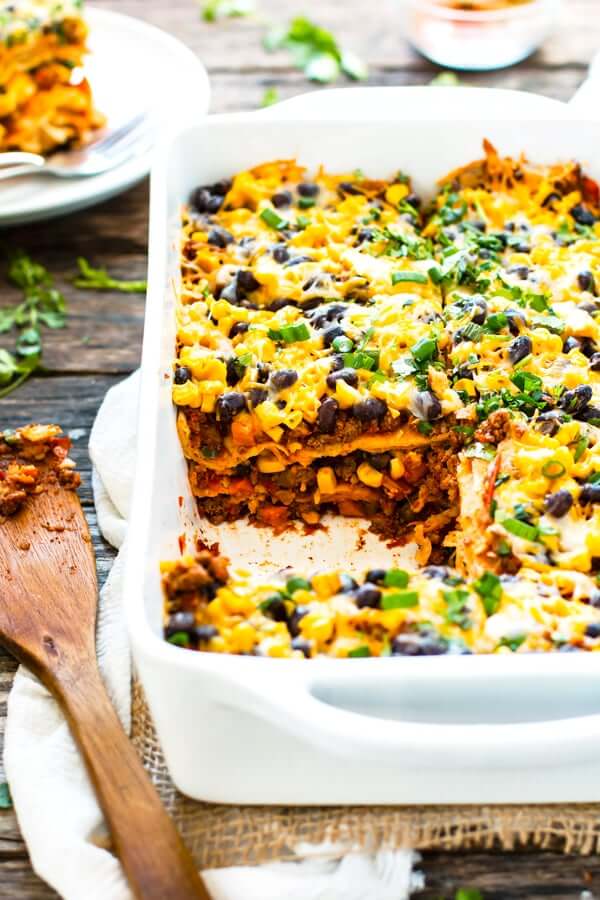 Turkey Toco Mexican Lasagna from EvolvingTable.com
For a fun Mexican food night, consider making some tacos.
There are a few different ways to go.
You can use store-bought corn tortilla shells, create your own shells with corn or flour tortillas, or you can even do tacos on halved bell peppers to make it even healthier and have less carbs.
Crispy Turkey Nachos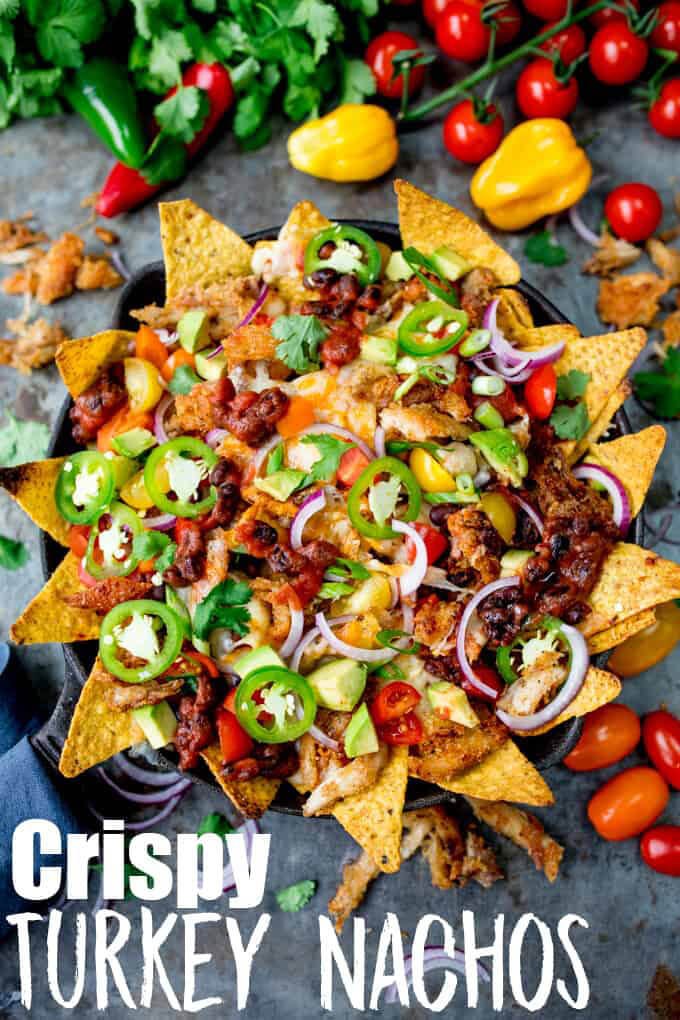 Easy Leftover Turkey and Pear Pizza Recipe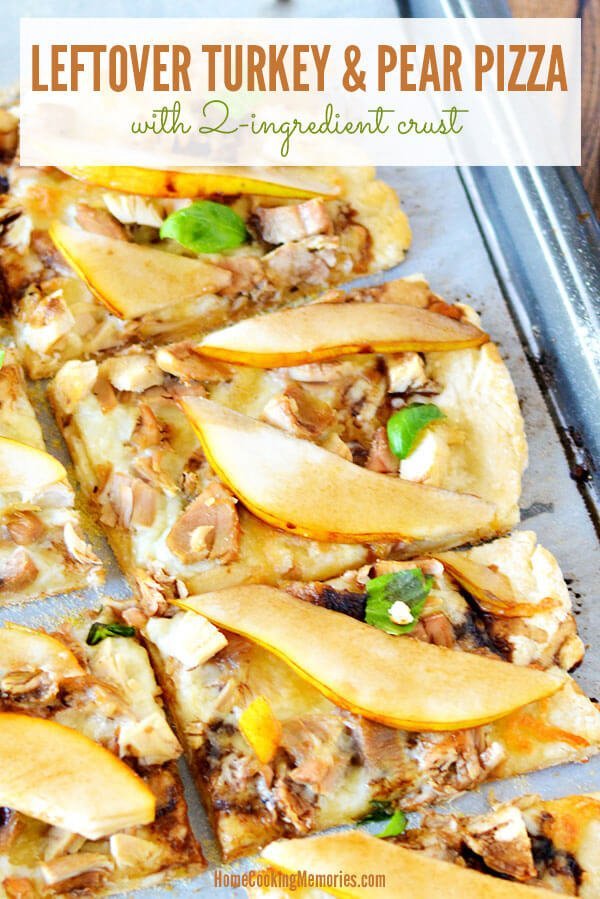 Recipe from HomeCookingMemories.com
Leftover Turkey Salad Panini Sandwich with Cranberries and Pecans
Recipe from HomeCookingMemories.com
CHEESY MASHED POTATO CAKES
Recipe fromLittleSunnyKitchen.com
As you can see there are different ways to make use of the turkey leftovers.
Try one of the recipes above to help you put an end to the endless turkey after the holidays.