Your Christmas decorations don't necessarily have to be expensive in order for your home to look good during the holidays.
Affiliate Disclosure: Some of the links below are affiliate links, meaning, at no additional cost to you, I will earn a commission if you click through and make a purchase.
Believe it or not, you can decorate your place to look festive and bright without spending a lot of money.
Even if you are on a budget, you can still create memorable moments with your family and friends this Christmas season.
1. Recycle a Metal Coat Hanger into a Christmas Tree
You can twist and shape a metal coat hanger into a Christmas tree.
Painting it with green and sprinkling some glitters on it would make it a decorative piece of item that can be used as wall décor.
If you want, you can also hang this on your door.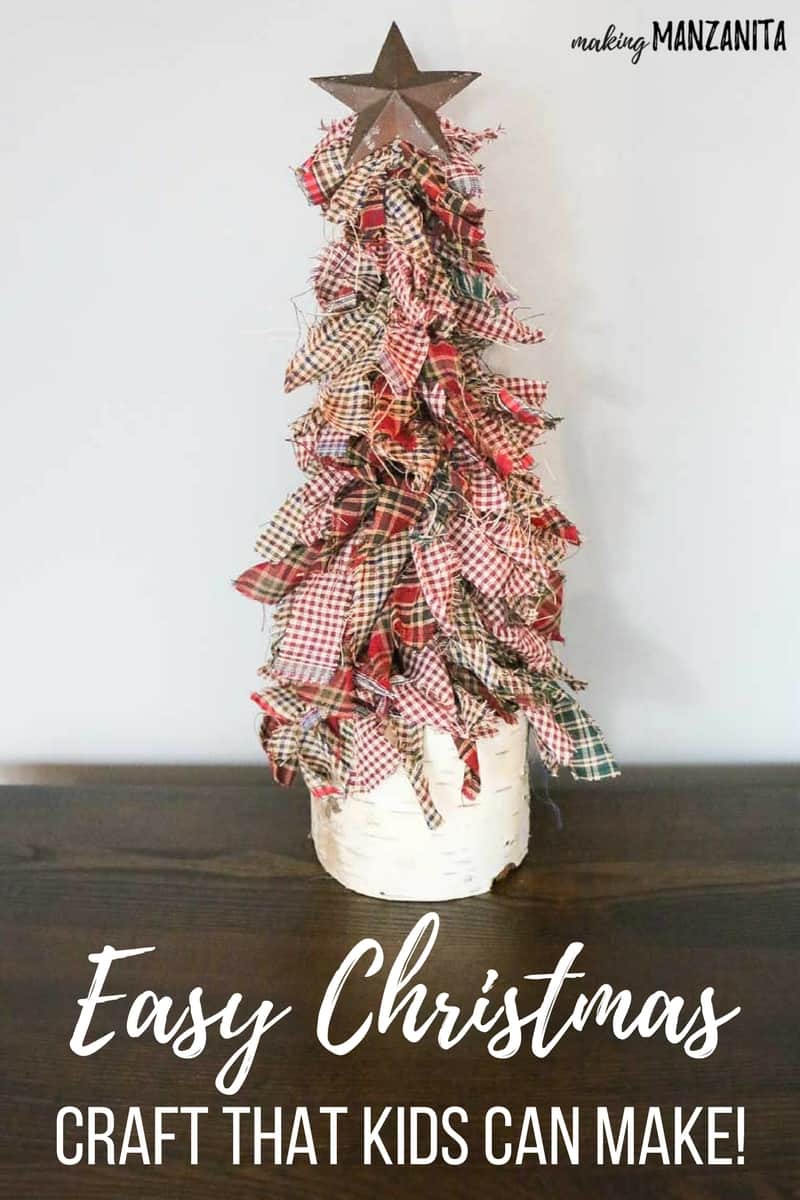 3. Make Decorative Candles
Candles of different colors can be placed on empty jars.
You also have the option of putting colored pebbles in this creation although plain white sand would look good too.
For a more festive look, tie red and green ribbons on the candle sticks.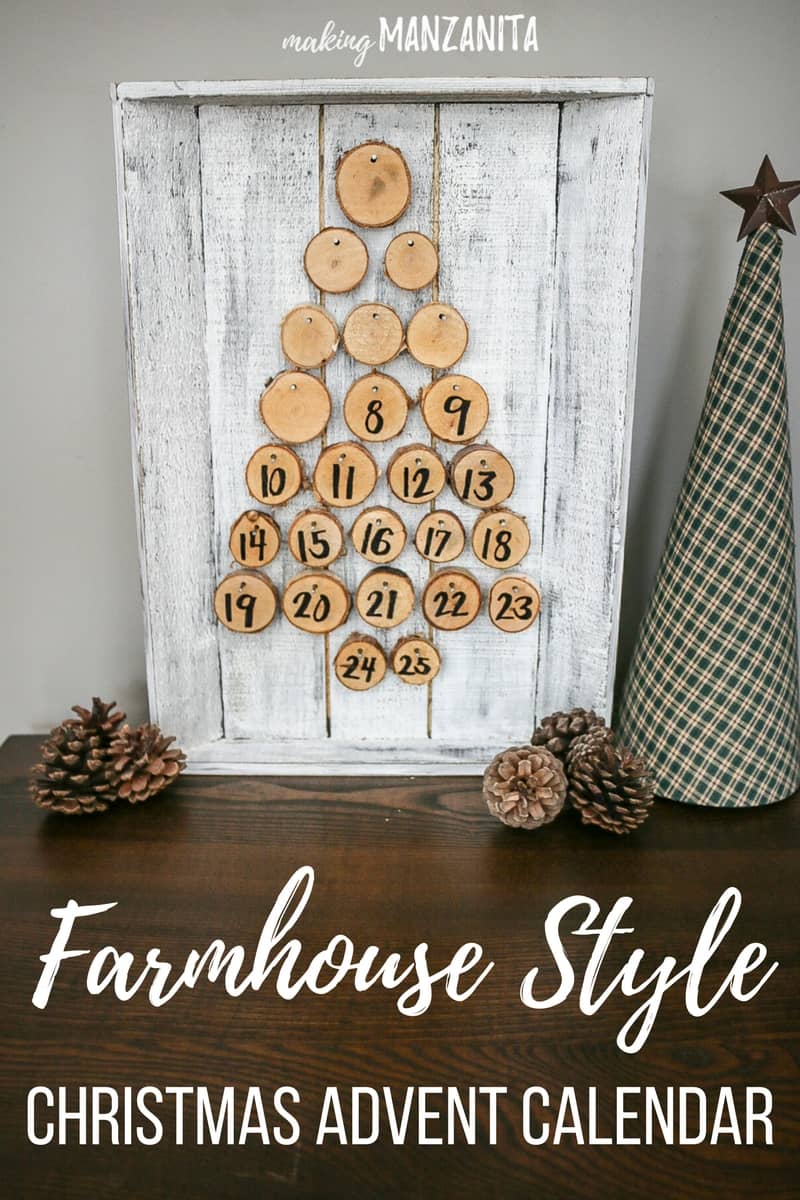 5. Create Seashell Decors for the Christmas Tree
Collect some seashells from the beach and paint these in silver, gold, green, red, blue, etc.
You can then drill holes on said items so that you can tie them with ribbons and hang them on your Christmas tree.
These can also be collectively bunched and tied up and made to hang on walls.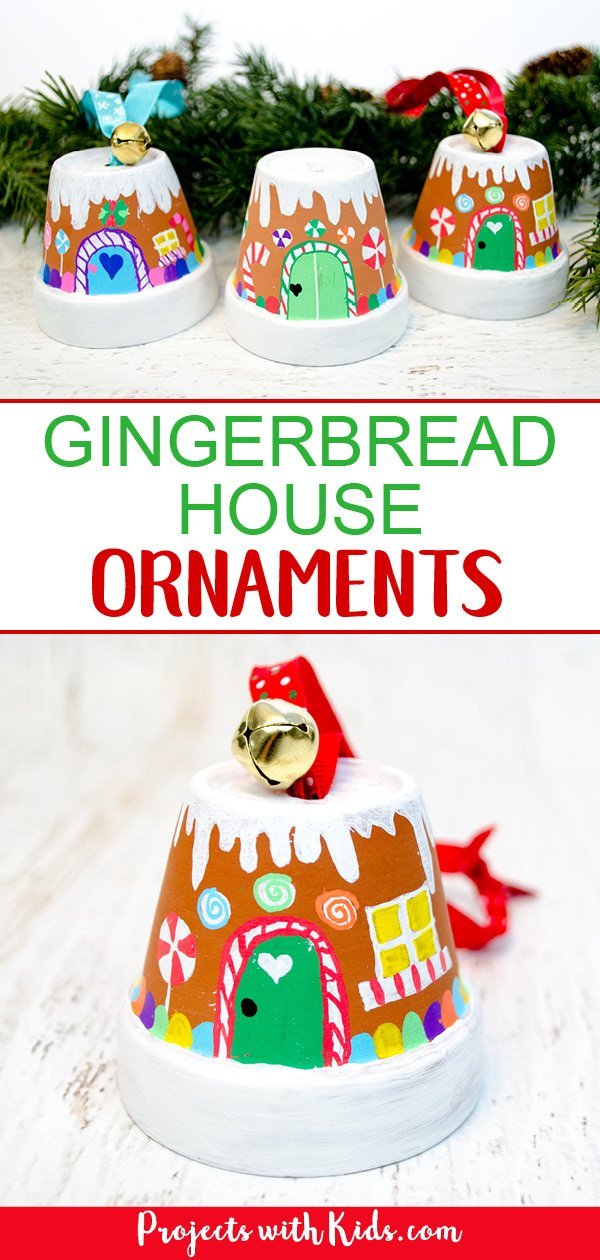 7. Make Fake Gifts
Aside from real gifts, it would also be nice to have a stack of fake gifts under the Christmas tree.
You can wrap boxes of different sizes in fancy wrappers so as to make them very attractive.
This will also allow you to have leftover decorative gift boxes under the Christmas tree even after Christmas.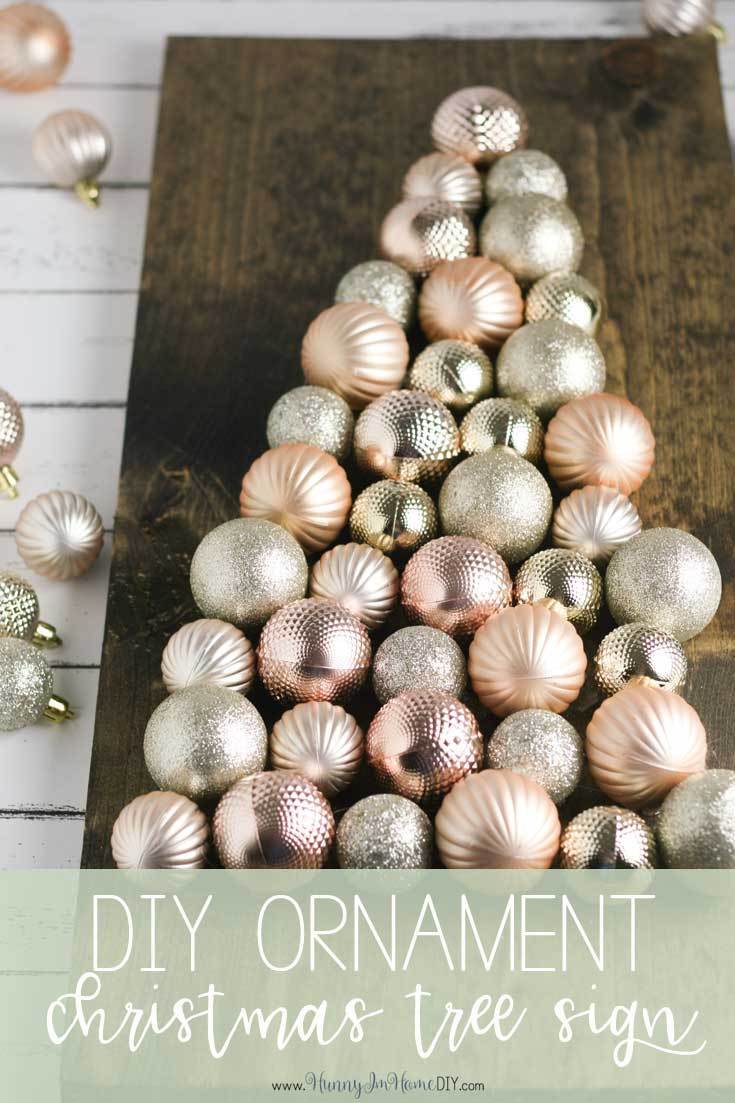 9. Hang Paper Chains All Around Your Home
Hanging paper chains in different colors will make your indoor environment really look festive.
You can use the typical round chains or adopt other shapes like flowers and hearts.
Do this in every room in the house, especially the family room, living room, and dining room.
11. Make a Creative Centerpiece
A bowl of sand topped with seashells, pine cones, or any item that signifies Christmas make for a great centerpiece on the dining table.
You can also include dried twigs and small plants in the setup.
To make the decorations stand out, make sure that these are colorful.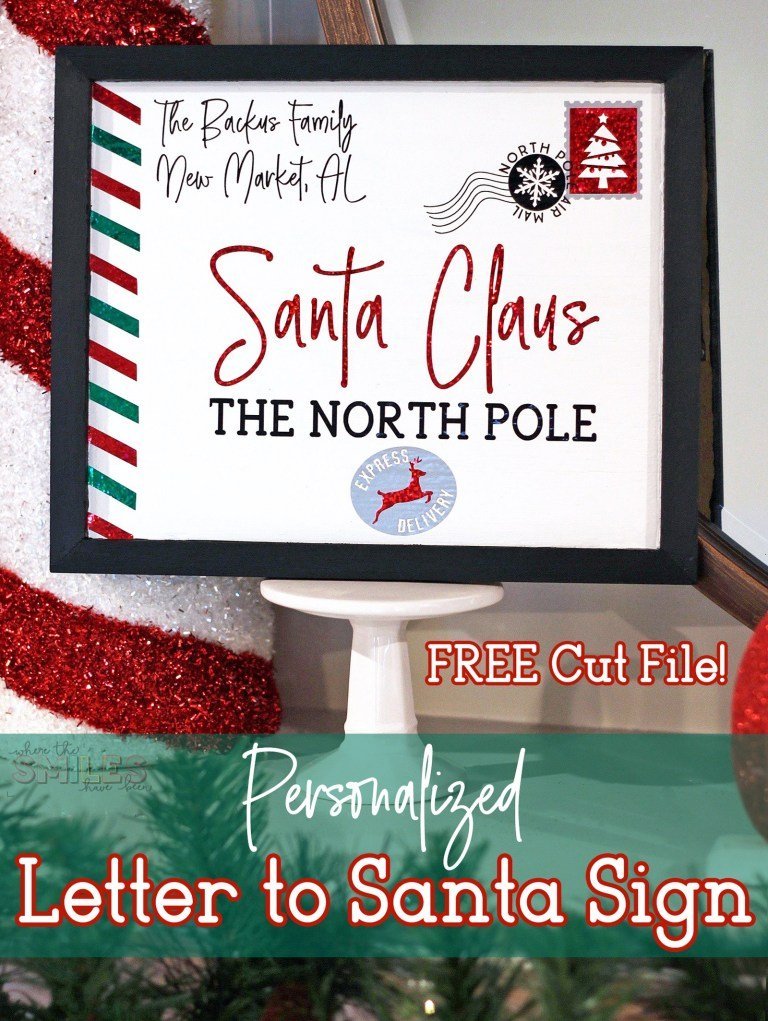 13. Put a Train Set Underneath the Christmas Tree
Having a train set underneath the Christmas tree will add beauty to the whole set up.
It's entertaining to watch the trains go round and round the tree; and kids will love playing with the train set too.
15. Include Indoor Plants in the Decoration
Indoor plants are always lovely to look at.
During Christmas time, you can use said plants as decorative elements by hanging decors on them just like what you do on Christmas trees.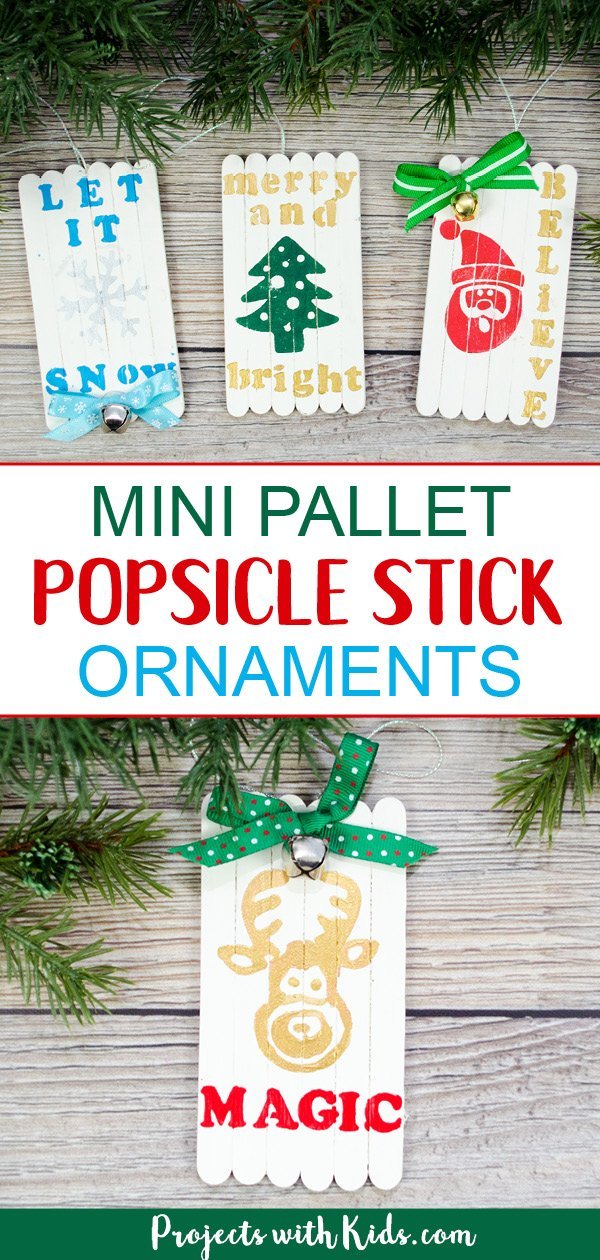 17. Recycle Old Sheet Music
Old sheets of music make for creative Christmas decorations.
Just roll a sheet and tie this with a ribbon to make it look decorative.
Hanging several rolled pieces of sheet music on the Christmas tree will make it look more interesting and elegant.
You also have the option of putting these in a large basket or a large bowl.
Moreover, tying the sheets with different colored ribbons will make the decoration look more festive.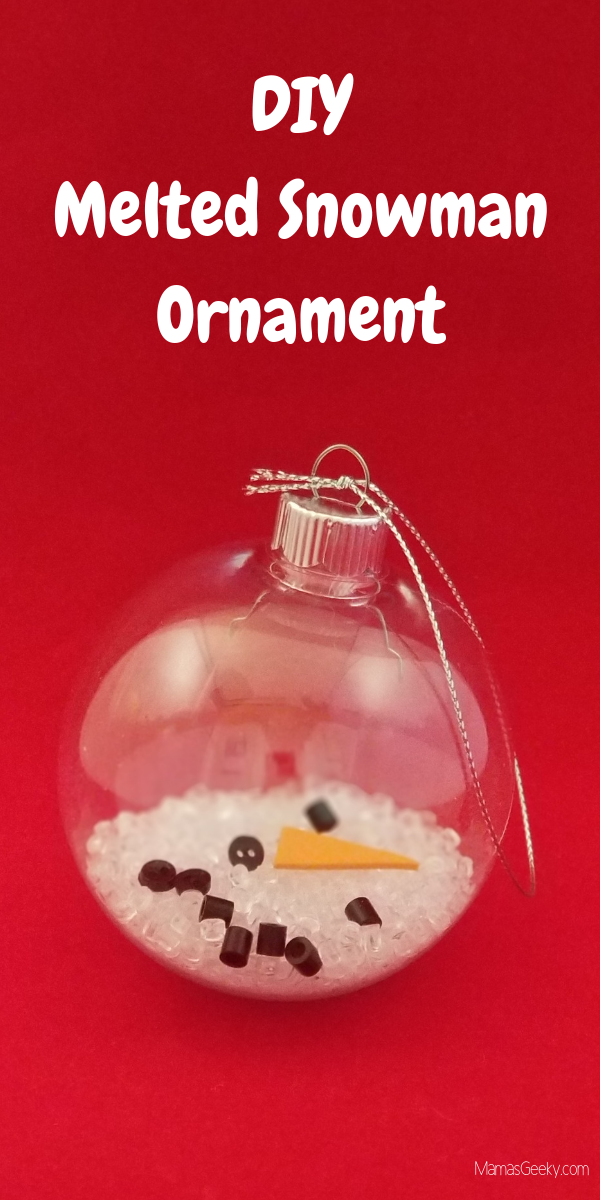 19. Use Popcorn Decoration
Strings of white popcorn look good as Christmas tree decoration.
All you have to do is to cook some plain popcorn and then thread these into strings.
Allow the popcorn to cool down or allow a day to pass before threading them, as it's easier to thread popcorn when these are no longer crunchy.
If you want to add color to this type of decoration, you can use food coloring. Inserting fresh cranberries in between several pieces of popcorn will also add a decorative and colorful element to the décor.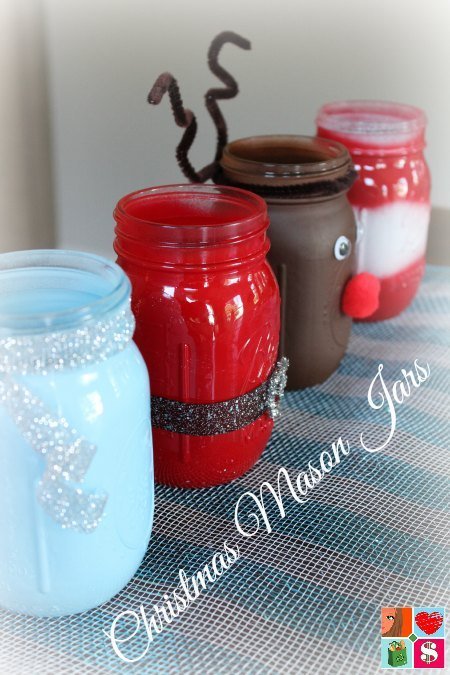 21. Put Up Old Jam Jars as Decors
Old jam jars can be cleaned and transformed into Christmas decors just by tying a colored ribbon around it.
You can also make the display look more interesting by putting in water and some food coloring in the jars.
This can actually be done on any type of bottles, especially those that come in unique shapes.
23. Use Christmas Cards for Display
You can use your collection of Christmas cards for decorative purposes.
These items are designed well for the season and can work as Christmas tree decors or wall decors.
You can even add some glitters to the designs to make them look shiny and bright for the season.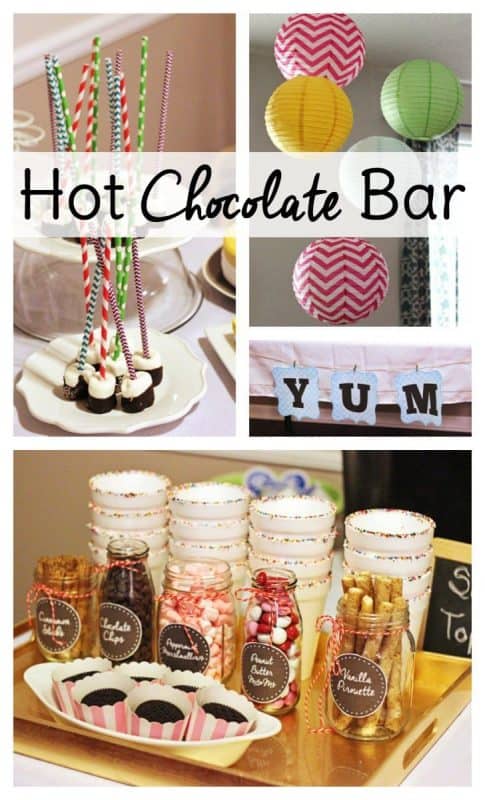 25. Decorate with Wine Glass and Sweet Goodies
Since sweet goodies are always "in" during the Holidays, it would be wise to incorporate these in your home decorating plans.
Put mini chocolates and candy canes in attractive containers so that kids as well as adults can appreciate their presentation while enjoying them too.
Candy canes wood look good on transparent jars; while bite-sized chocolates in wine glasses are cute and elegant.
You can also tie ribbons on the containers to make them look even more decorative.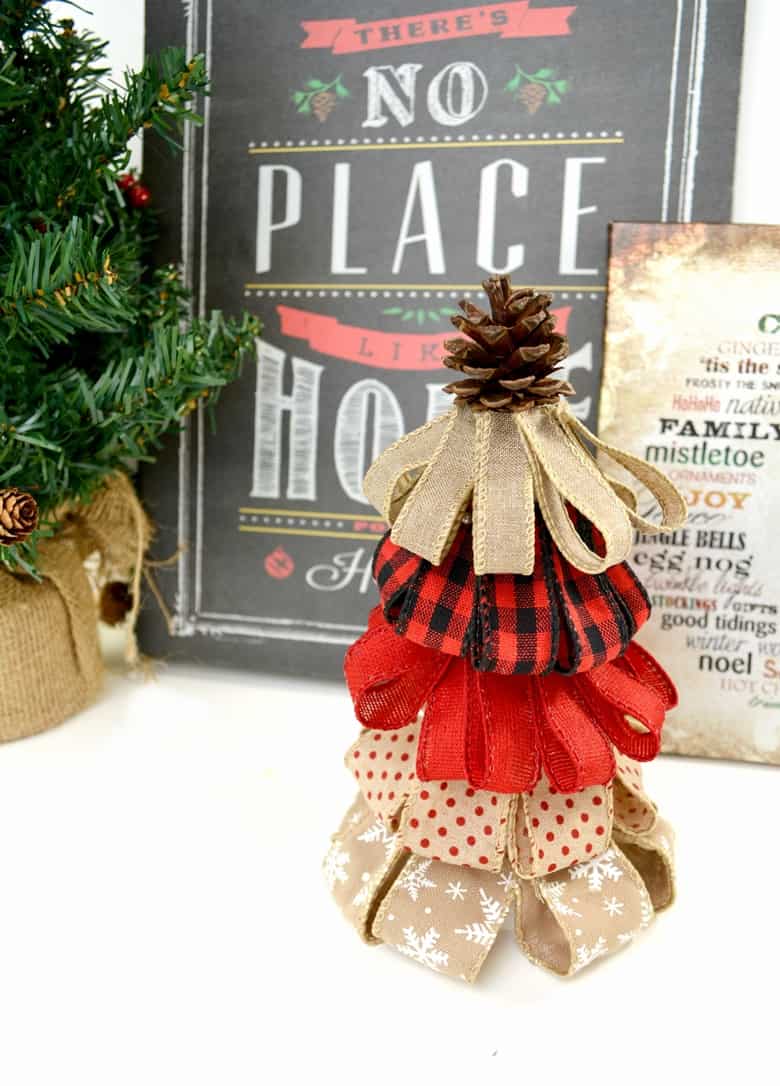 27. Put Christmas Plants on Display
Plants, such as poinsettias, are particularly popular during Christmas.
If you have real poinsettia plants, you can put these indoors for the meantime so as to benefit from their decorative effect at this time of the year.
You can also buy artificial poinsettia flowers and simply put them in vases.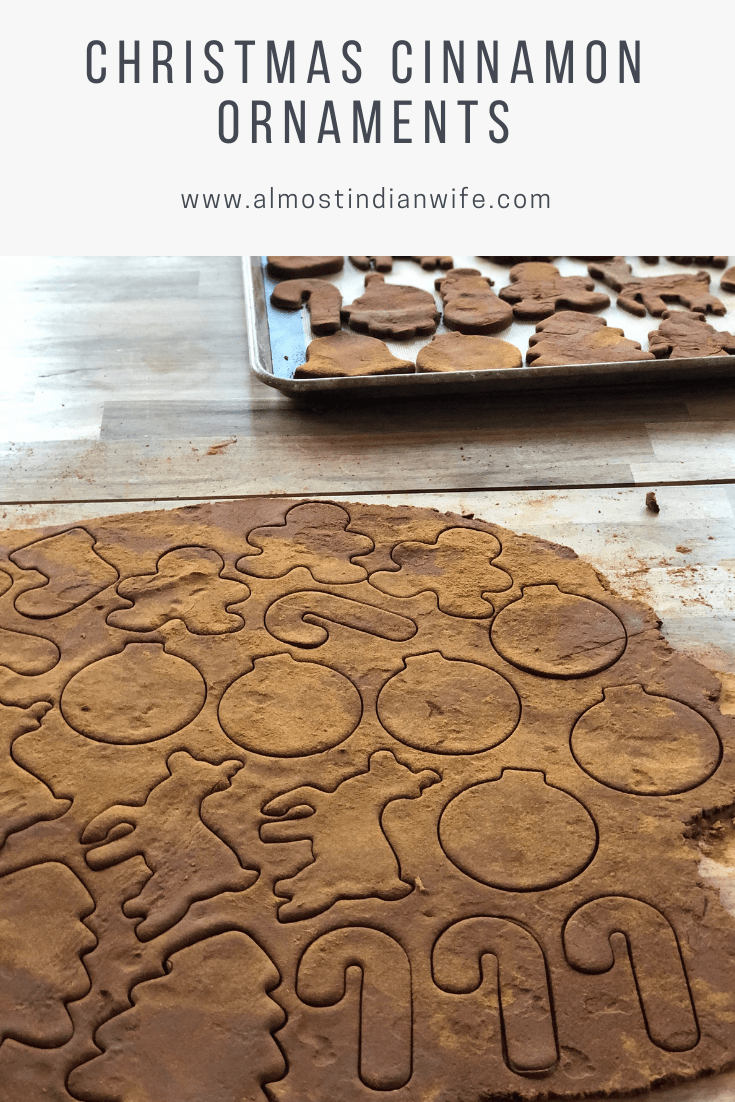 29. Create DIY Decors with Foil
Using foil is a great and inexpensive way to decorate for Christmas because of its silver color.
You can basically wrap any item in foil and this will look festive during the holidays, especially if you incorporate some ribbons on the design too.
Small items wrapped in foil can be used as Christmas tree decors.
And these can also be placed in a large bowl for their decorative effects.

31. Display Nuts and Other Goodies in Decorative Platter and Bowls
Nuts such as walnuts make for great decoration on a platter.
Other types of nuts and goodies can also be placed in bowls for your guests to enjoy them when they visit you.
Candies, chocolates, and similar types of food items are always enjoyed during the holiday season; so make these accessible to your visitors when they come to your house.

33. Decorate with Christmas Lights
Christmas lights are necessary during the holiday season because these can really make one's home and surroundings look festive and bright.
Lights on Christmas trees can either be blinking or steady; and both clear and colored lights would look good too.
You can also hang lights on walls and ceilings.
And if you have indoor plants, you can also decorate these with Christmas lights.
In fact, even the plants and bushes in your garden can be decorated with lights to announce to everyone that the Christmas spirit in your home is at its all time high.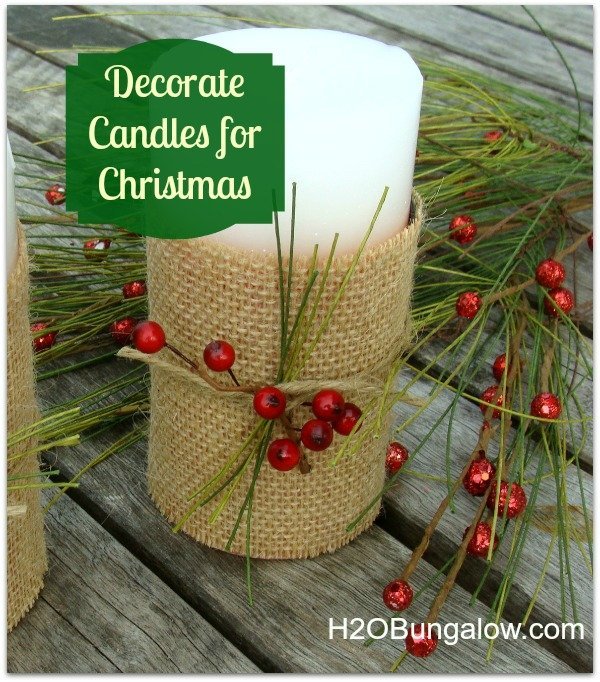 35. Use Cellophane for Decorative Effects
Cellophanes have a lot of use during the holiday season too.
Since these are available in different colors, you can use them to wrap lamps and ordinary lights so as to have a different color ambiance in your home.
Cellophanes also look good as wrappers; so you can also wrap some gifts with it before putting these items under the Christmas tree.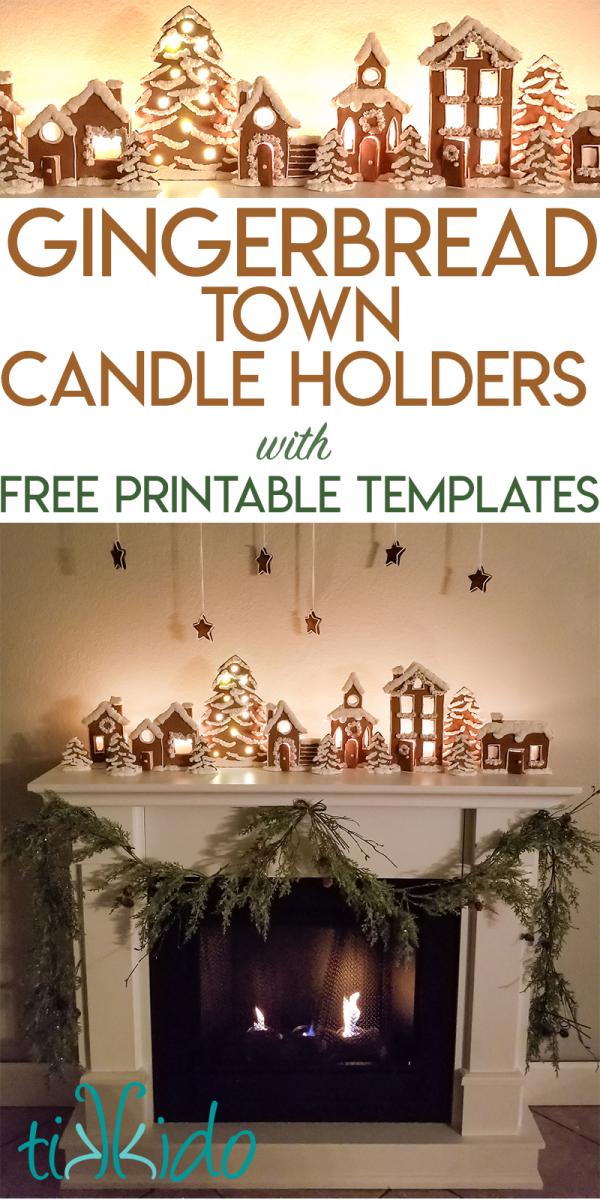 37. Decorate With Bells
Bells are among the most significant images during Christmas.
You can use bell posters and decorations to hang on walls.
Small little bells can also be put on ceilings for their decorative contribution to one's home.
Since the sound of small bells during the holidays is particularly pleasing to the senses, these can also be placed on windows and doors to serve as wind chimes.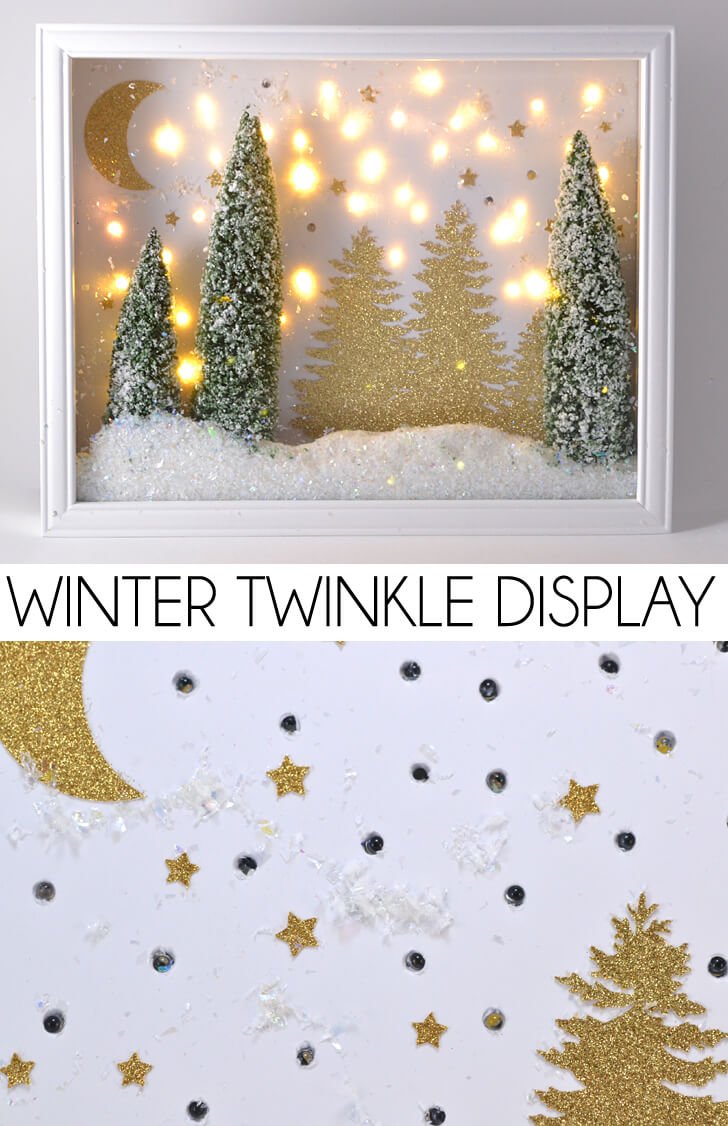 39. Make Christmas Puppets
Christmas puppets are easy to make and can add to your decorating efforts around the holidays too.
You can accomplish this task by drawing or tracing images in cardboard paper and coloring them with bright Christmas colors.
These images can then be cut and glued on popsicle sticks.
The finished items can then be placed in baskets, bowls, and other decorative containers.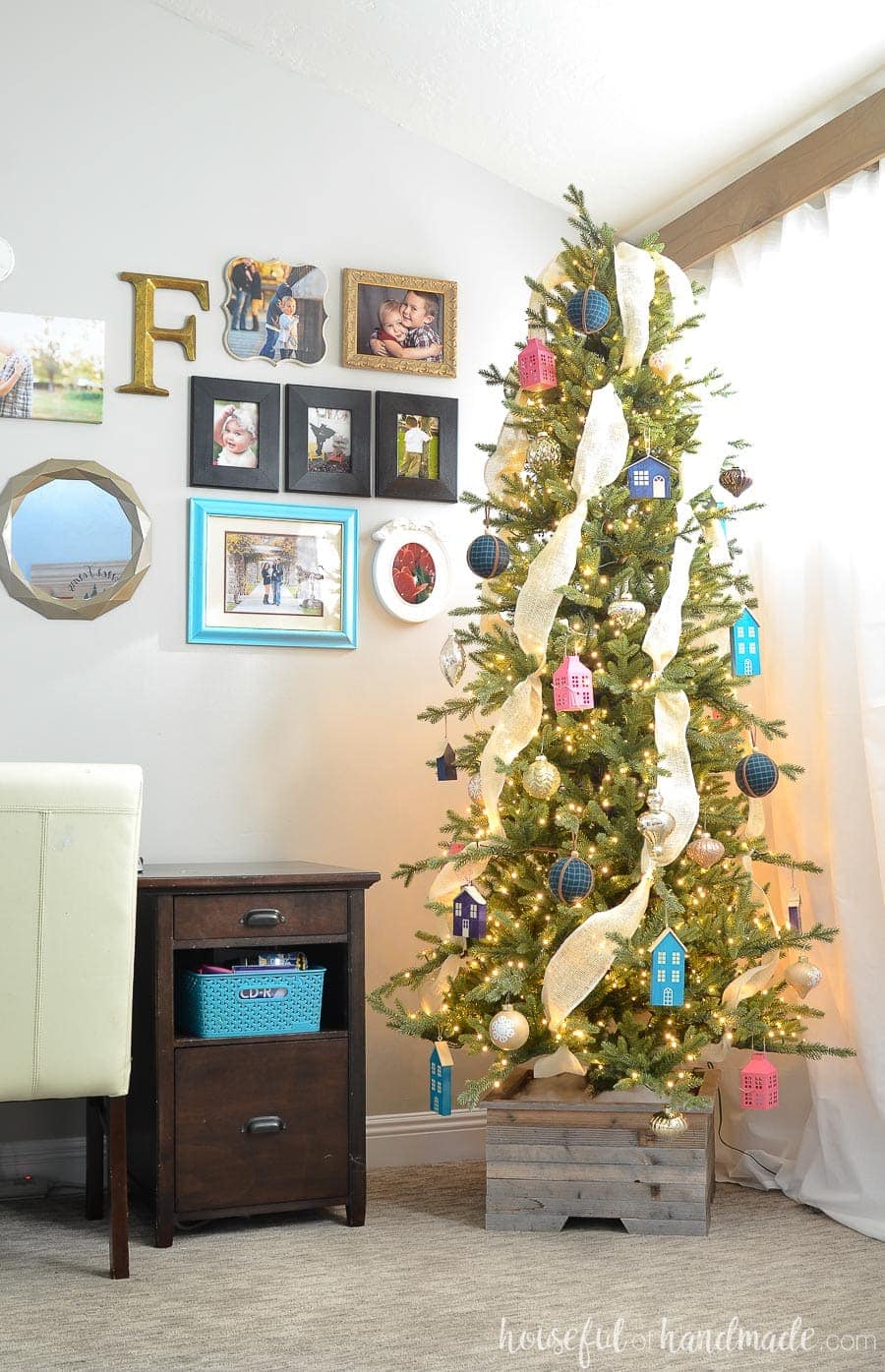 41. Put Up a Snowman
If your place is blessed with snow during Christmas season, putting up a snowman outside your home can be very welcoming.
You can even dress up your snowman by making it wear a hat.
A big welcome sign will also let your visitors know that they're in for a real treat when they enter your home.