Enjoy our free printable heart coloring pages. We hope you love the intricate illustrations and motivational sayings, perfectly themed for Valentine's Day. Show yourself some love by taking a little self-care quiet time, letting your creativity emerge.
Affiliate Disclosure: Some of the links below are affiliate links, meaning, at no additional cost to you, I will earn a commission if you click through and make a purchase.
The most important thing in life is self-care, and coloring takes care of your mental health.
In this collection, you will find a variety of heart coloring pages from easy to intricate designs for stress relief and relaxation. Perfect for adults and older children who love the beauty and intricacy of artwork that comes with adult coloring books.
Click the image to view the full-size coloring page. Right-click to save the image and download it to your computer.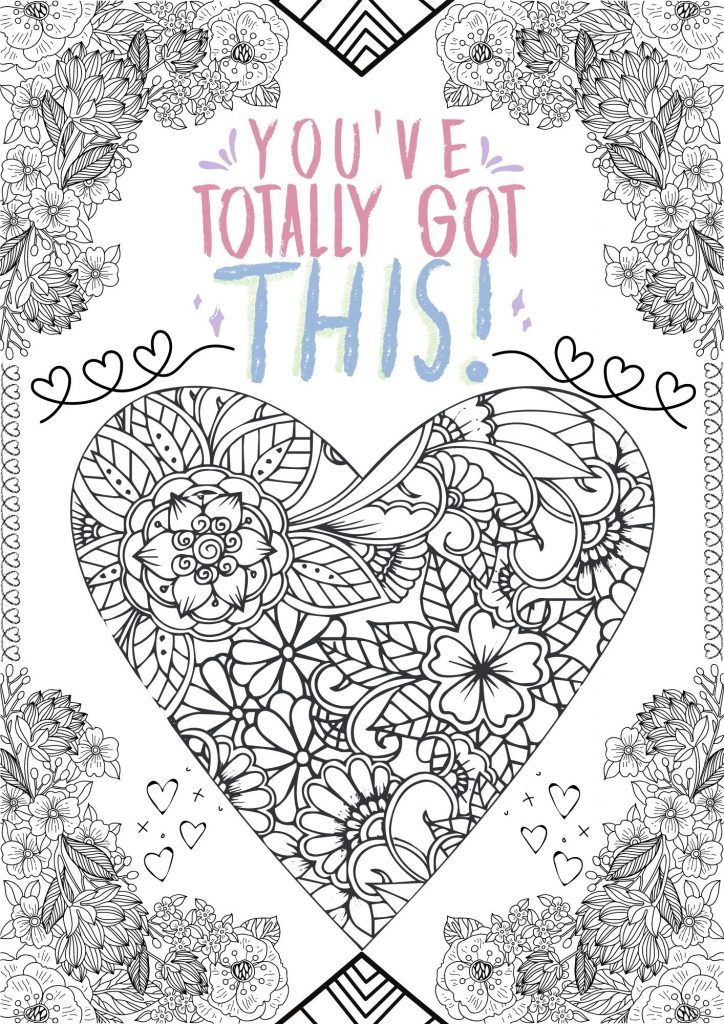 If you enjoy coloring and are looking for some more motivational printables be sure to check out our goal tracker and habit trackers.