I recently learned that foods contain histamines. Before that I thought histamines were just something the body created during an allergic reaction.
Affiliate Disclosure: Some of the links below are affiliate links, meaning, at no additional cost to you, I will earn a commission if you click through and make a purchase.
Now I know that if you eat enough high histamine foods, which is pretty much every food I love, you can have allergic reaction type symptoms.
It's not to say that foods like spinach (a high histamine food) are bad or not healthy, it just means I have to be aware of all the high histamine foods I'm having in a single day and having a ton of them on the same day and for many days in a row is too much.
My histamine bucket was pretty full for the last two years, creating a few scary symptoms like heart palpitations and even hives on my little guy from breastfeeding.
It's time to cycle in foods that are on the low histamine list.
With any food restrictions, at first you wonder what the heck can you possibly eat. But there are tons of great food and recipes out there that are low histamine and this smoothie recipe is one of them.
Watermelon is a low-histamine fruit and what's more, the properties of cucurbtin specifically inhibit the formation and release of histamines. ~ Living With Migraines
Whether you have histamine issues or not this is a great, yummy, healthy recipe, your taste buds and body will thank you for.
Grab your frozen watermelon, cucumber and honey. You don't have to use frozen watermelon, but it tastes better this way, colder and with less ice needed.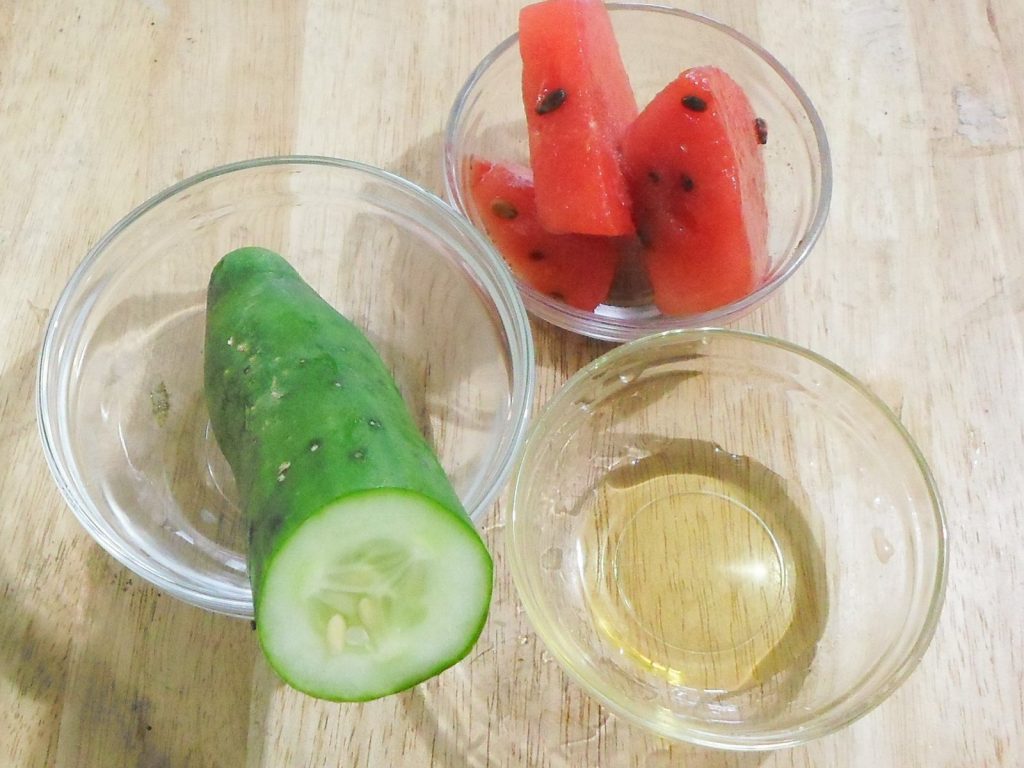 Toss all your ingredients in the blender. I just use the smoothie button on my blender. I normally do it twice just to make sure everything is perfectly blended.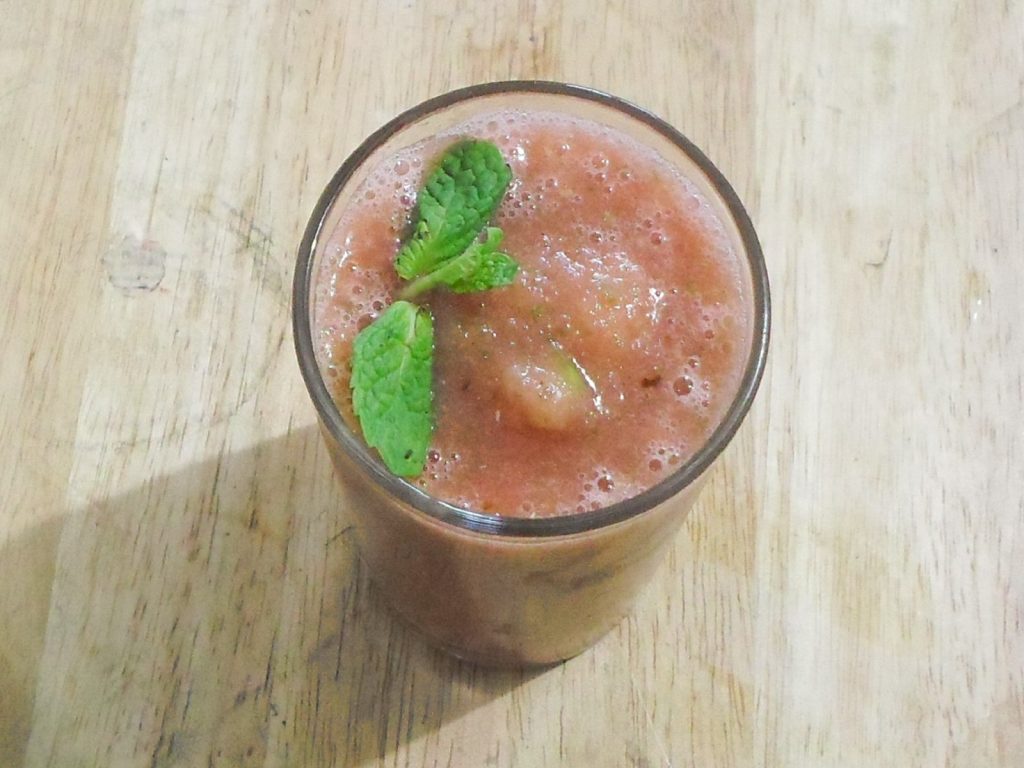 Pour into your favorite glass and your good to go.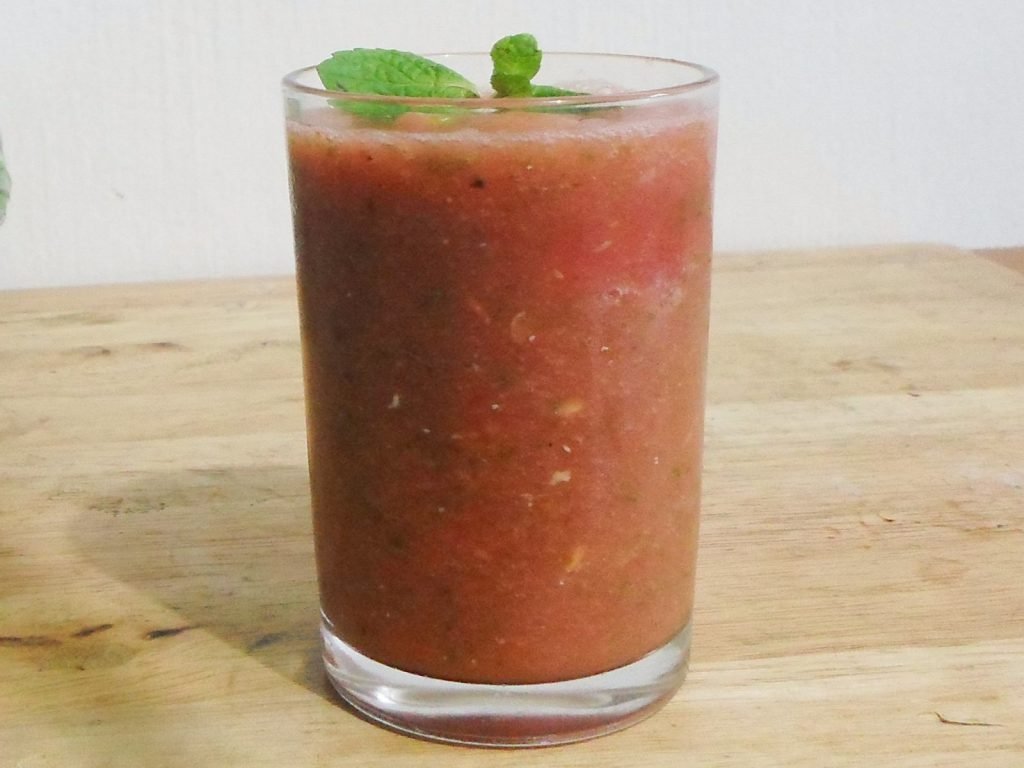 Garnish with some fresh mint.
This is could also be a great way to sneak some vegetables into your kids. It's not a green drink and the watermelon masks the taste of the cucumber.

Watermelon Cucumber Smoothie
Ingredients
1 cup frozen watermelon
½ tablespoon honey (optional, if you feel it needs to be sweeter)
1 – 1 ½ cup cucumber
¼ cup of water
Sprig of mint for garnish
Instructions
Freeze your watermelon so you won't need to add ice, giving your smoothie a fruitier flavor.
Gather your ingredients.
Add everything to blend and blend. Place everything in a blender and blend away. Blend until cucumber is and everything is well blended.
Pour into your favorite glass.
Garnish with a sprig of mint.
Save
Save
Save
Save