Looking at getting a swim spa or you've already picked one out and now you're wondering how it might fit in your backyard. Check out how I designed our swim spa deck and the final result that we built.
Affiliate Disclosure: Some of the links below are affiliate links, meaning, at no additional cost to you, I will earn a commission if you click through and make a purchase.
Designing The Swim Spa Deck
I have been playing a lot of Minecraft with the kids. I love watching Micecraft build tutorials and following along, creating amazing buildings.
When we found our swim spa, we needed to figure out how we would position it so we could get the concrete pad laid out. I tried drawing it out on grid paper, but I couldn't really see it.
But in Minecraft, I could see it. I measured everything out in the backyard. Each foot equals one Minecraft block.
The swim spa design worked perfectly as our guide to create the real thing.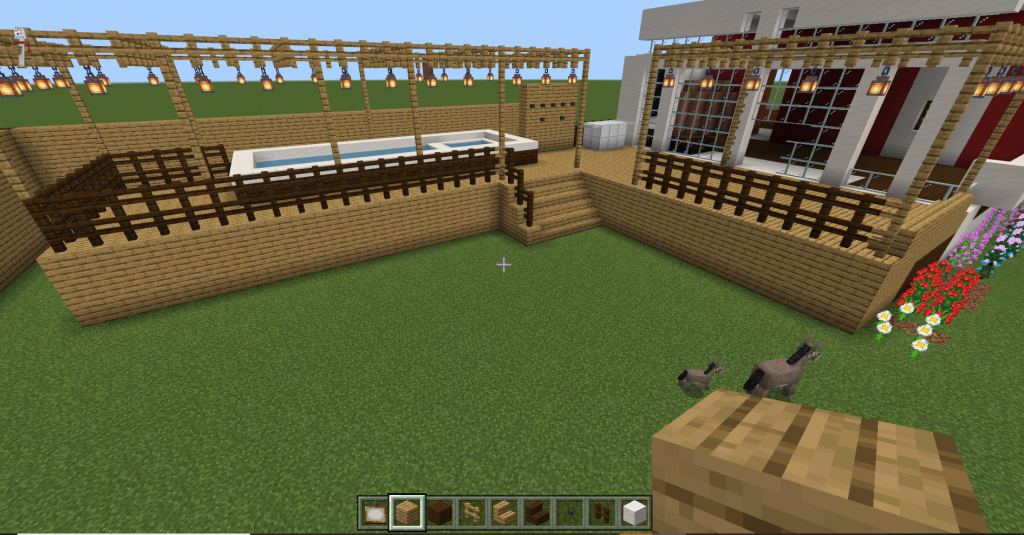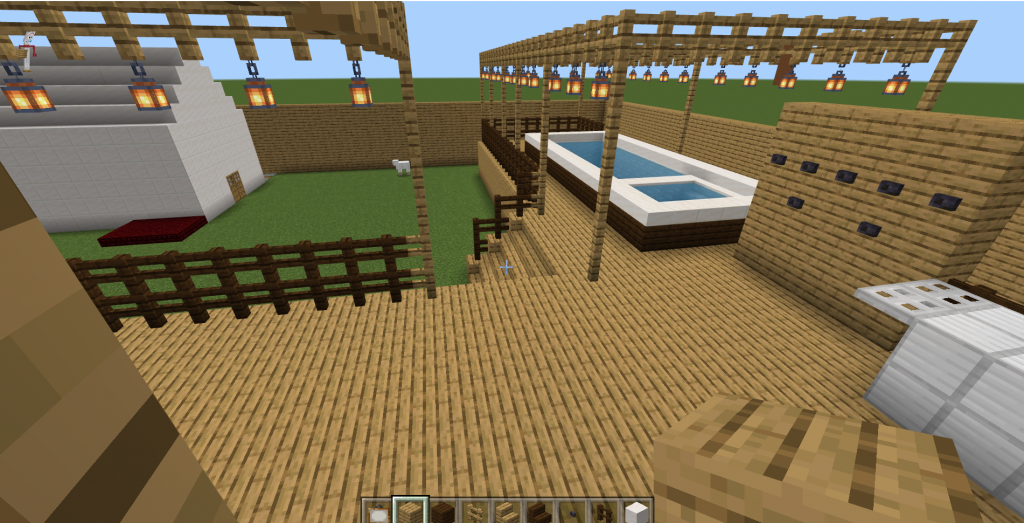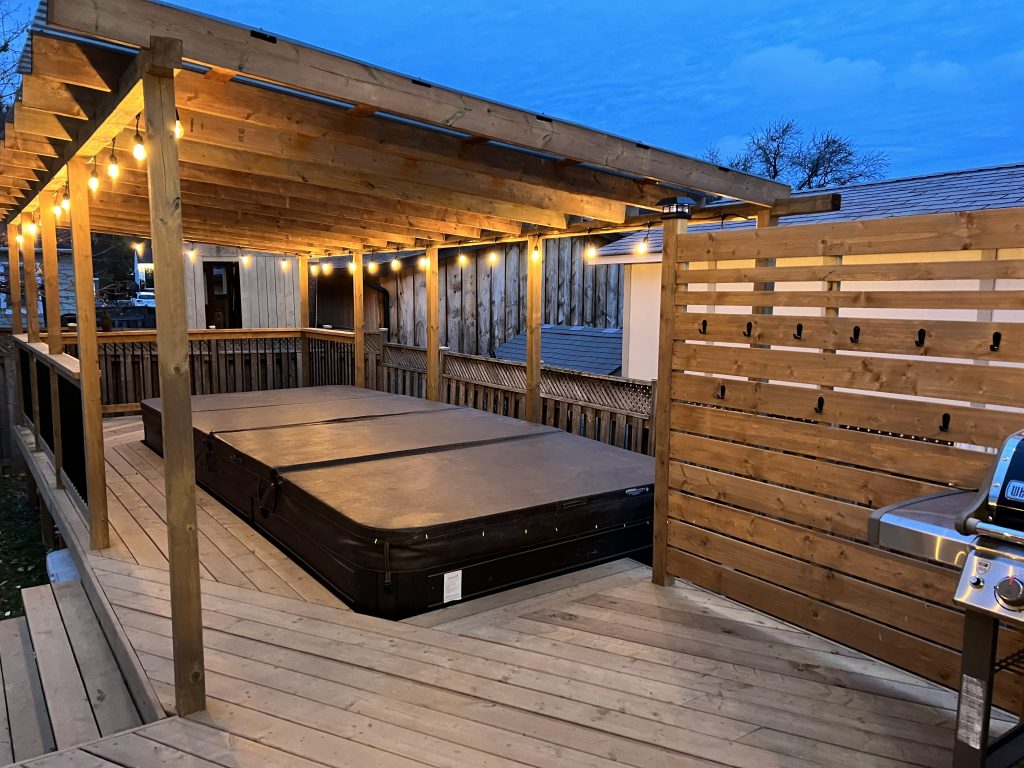 Let me know in the comments below if you would like more pictures or information on how we built the deck and pad, or how we saved money on getting the crane to deliver the swim spa.