Disclosure: Some of the links below are affiliate links, meaning, at no additional cost to you, I will earn a commission if you click through and make a purchase. As an Amazon Associate I also earn from qualifying purchases.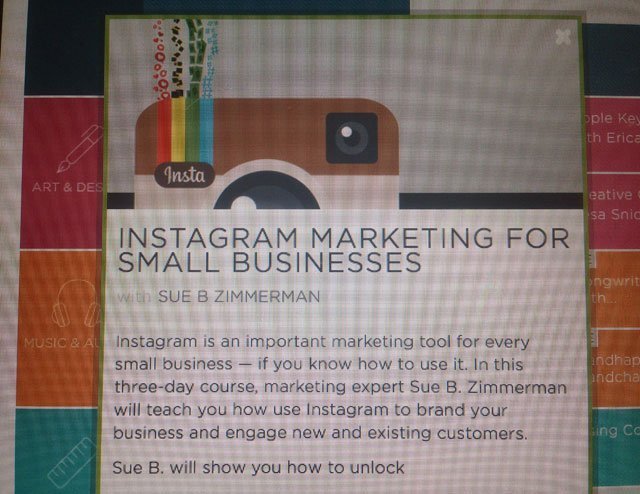 Instragram Marketing For Small Business Course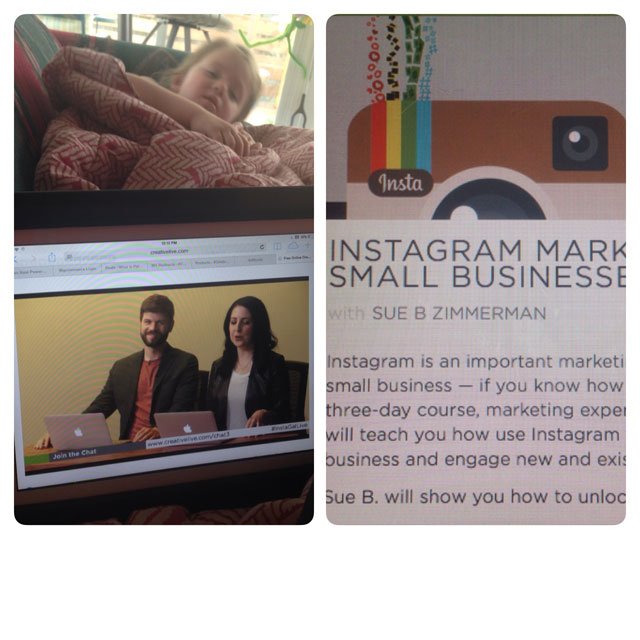 I totally forgot this course was being broadcasted live. I missed the first and second day, but I got to see the rebroadcast of day 2, which was awesome. The course is jammed packed with information, tips, resources, so much so that there was no way I could really get it all, but I did take a bunch of notes, even while taking care of my dd who has the flu.
Tons of very kick butt apps were mentioned, and actually walked through so you could see not only how to use them but how to apply those to different businesses. If you are reading this after the live broadcast is over and really need a walk through on apps I would suggest buying the course. If you are good at playing around and figuring things out for yourself, just jump in and go.
Much of day 2 was spent on getting the right mindset of your business brand, then how to take that and project it through Instragram. There was a list of 8 different posting ideas.
I'm still struggling with that aspect of it, which is why social marketing has always been difficult for me and I'm sure so many others. Finding stuff to post, that expresses my business, my brand, my energy, the 8 different posting ideas. Really got me thinking and then I promptly forgot all of them. Let me think…..1 was events you attend. I think one was behind the scenes. Like if your making something, take pictures of the process and then use one of the collage apps to put those pictures together into one to tell the store of the finished product. One very cool thing, you could use those pictures and actually create a flip video to add a little spice and variety to your Instagram posts. I'm not sure if motivational quotes was one of the 8 ideas, but I remember Sue saying, don't just throw any quotes up, make sure that they align and express your brand.
Sue B Zimmerman truly is an Instagram expert. It doesn't seem to matter what business you are in, she quickly sees how you can express yourself on Instagram through pictures, words, hashtags and video.
Having watched most of course live, I 100% recommend it. If you are at the point where you are ready to add Instagram to your business, it is worth the investment. If you have 100 other challenges on your plate right now and you're not ready to dive in, let it sit for a bit. Remember the course is 3 whole days of information as well as bonus material. Once you buy it, you always have access to it, but if you're not really ready right now to start implementing, it will probably be this nagging thing in the back of your head that you said you were going to do.
Check out some of my Instagram links and nuggets I got from the course and be sure to check the course out when you are ready.
I think on the first day they talked about how to set up your profile to get attention. I missed that part but played around and realized that on the computer you can edit your profile and move test on different lines and then, I went back to my phone and added in the emoticons. I'm not sure if that was the suggestions.
I love the idea of using the pointing hand to bring attention to your website url.
I like my personal Instagram page the best right now, I'm still not sure about branding for the21daychallenge.