Disclosure: Some of the links below are affiliate links, meaning, at no additional cost to you, I will earn a commission if you click through and make a purchase. As an Amazon Associate I also earn from qualifying purchases.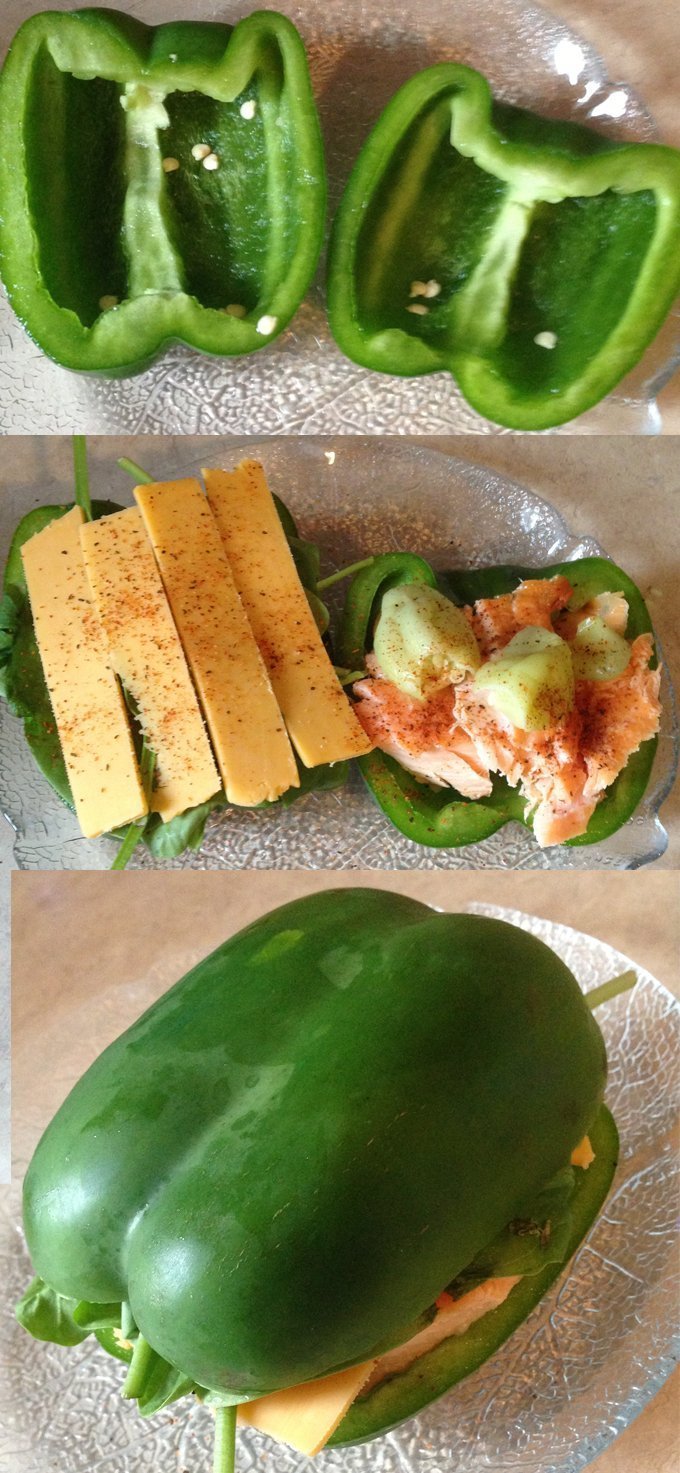 The recipe isn't important here.
Really it's just stepping outside the bread mentality of a sandwich and realizing we can still enjoy food in a layered manner without the bread.
Green Pepper Salmon and Cheese Sandwich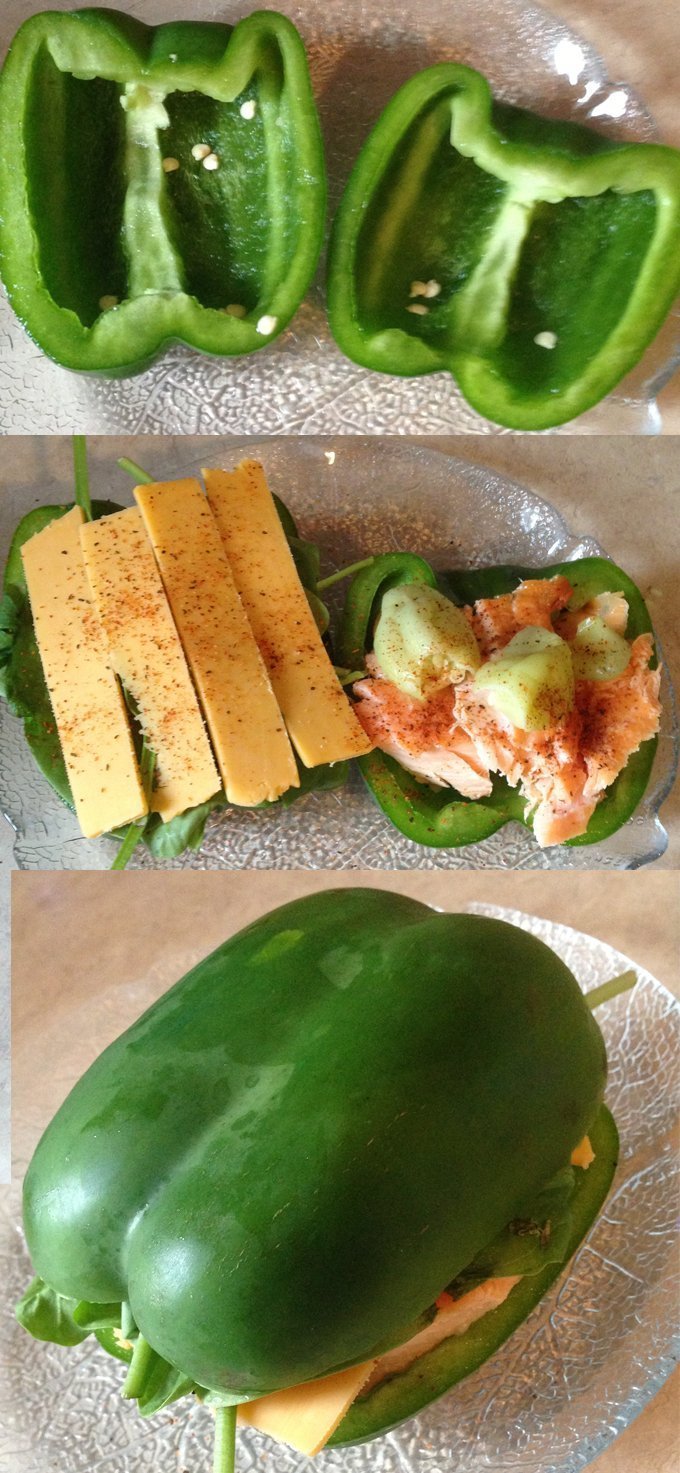 Ingredients
1 Green Pepper
½ Avocodo
Salmon
Spinach
Cheese
Instructions
Layer your sandwich in whatever order you like.