Disclosure: Some of the links below are affiliate links, meaning, at no additional cost to you, I will earn a commission if you click through and make a purchase. As an Amazon Associate I also earn from qualifying purchases.
It was just one of those days when you need some comfort food.
I was thinking garlic bread, but since we avoid having bread in the house (thank goodness), the only thing I could think of was adding cheese to cucumber slices.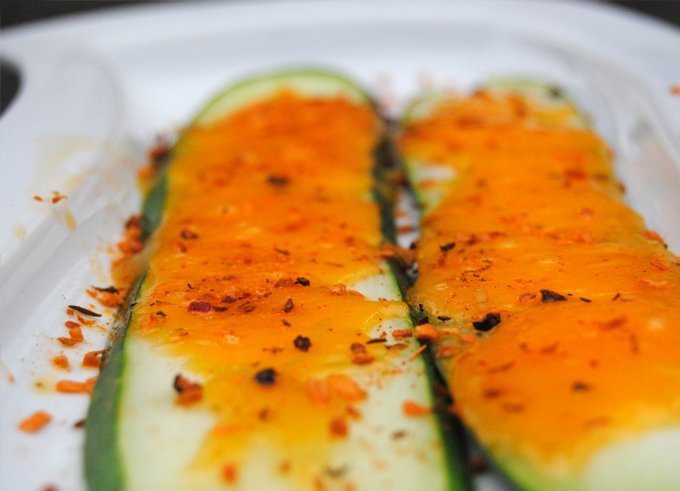 I wanted to add something else, like grated broccoli and garlic, but I didn't have it in me to get any more creative then grated cheese and some spice.

Maybe next time when I have more mental energy, I'll get really creative and make something totally awesome.
But for something quick and easy this was totally awesome enough.
Ingredients
2 slices of cucumber
grated cheese
your favorite mix of spices
Instructions
Slice your cucumbers
Sprinkle on your favorite cheese
Toast in toaster oven or oven till cheese has melted to your liking.
Sprinkle on spices.