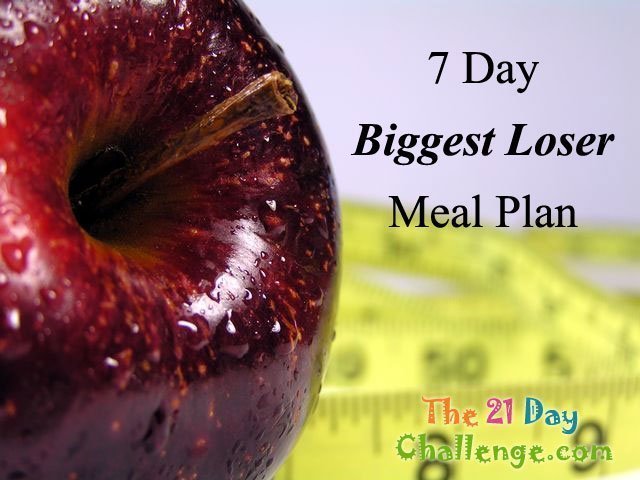 Affiliate Disclosure: Some of the links below are affiliate links, meaning, at no additional cost to you, I will earn a commission if you click through and make a purchase.
[arrows style="arrow-2-2.png" align="center"]
Want to lose weight fast? Every wonder how they lose weight so fast on the Biggest Loser, besides of course hours of exercise.
Find out what the Biggest Loser diet looks like with this 7 day Biggest Loser diet plan. Provided by Prevention this is a excerpt from The Biggest Loser 30 Day Jump Start. The diet is about 1500 calories per day, which means for guy or girl as long as your putting in some exercise, you should be seeing the scale move.
Three healthy meals and two snacks, it looks like a yummy meal plan put together by the show's nutritionist, Cheryl Forberg, RD.
For more meal plans and diet plans check out my pages on:
The Biggest Loser Jump-Start @ Amazon